Every day on Facebook, I see probably a dozen or so posts from people asking how they can start studying the Bible. With each post, there are hundreds of comments—suggestions of how to start, where to start, along with invitations to learn together. 
To be honest, I can see how it can get overwhelming for the one who posted. The number of comments on each post is usually upwards of 20, while some receive over 100 comments. It's enough to send someone into analysis paralysis.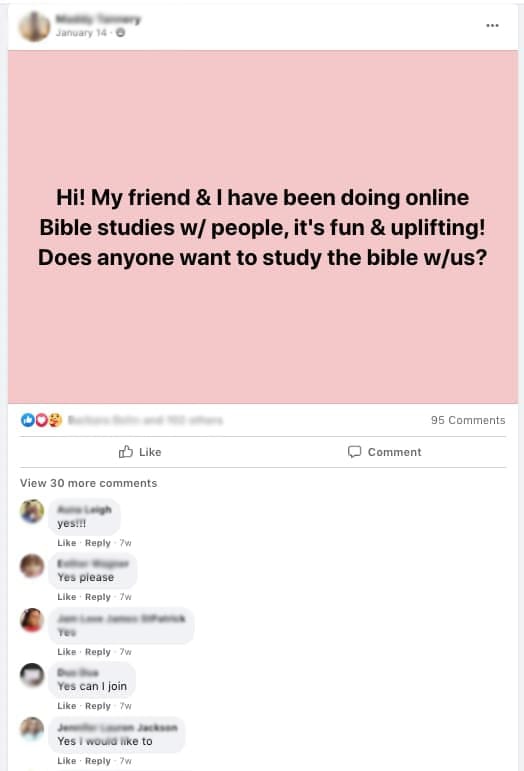 So is there a right way to study the Bible, and how do you know the right way to start?
Why is the Bible worth your time?
Maybe you're thinking, the Bible was written thousands of years ago, so why is it still worth our time? For me, the answer is easy. They're the words of God. Full disclosure, I work in Christian media. But more importantly, I've spent my life attending worship services twice a week. I grew up attending children's worship services and even sang in the choir. And I regularly attend Bible studies in the Church Of Christ. 
Time after time, I've seen firsthand how God's words continue to direct and guide my life. More importantly, the Bible reveals the purpose God has for our lives. Learning and understanding that is important to me.
What about you? Why do you want to study the Bible? 
If you're in that stage where you're not 100% convinced that learning about what the Bible says is worth your time, I suggest starting with understanding why we should believe and trust the Bible. INC Media recently held an online event answering the exact questions you're probably thinking right now, including:
How the Bible can guide you through moments of struggle, disappointment, and sadness
Why you should trust the Bible and how science proves its validity
Why current events prove the Bible's accuracy and how the Bible is the only guide you need to navigate what's going on around you
But if you already believe the Bible is a true and worthy source of God's words, keep on reading.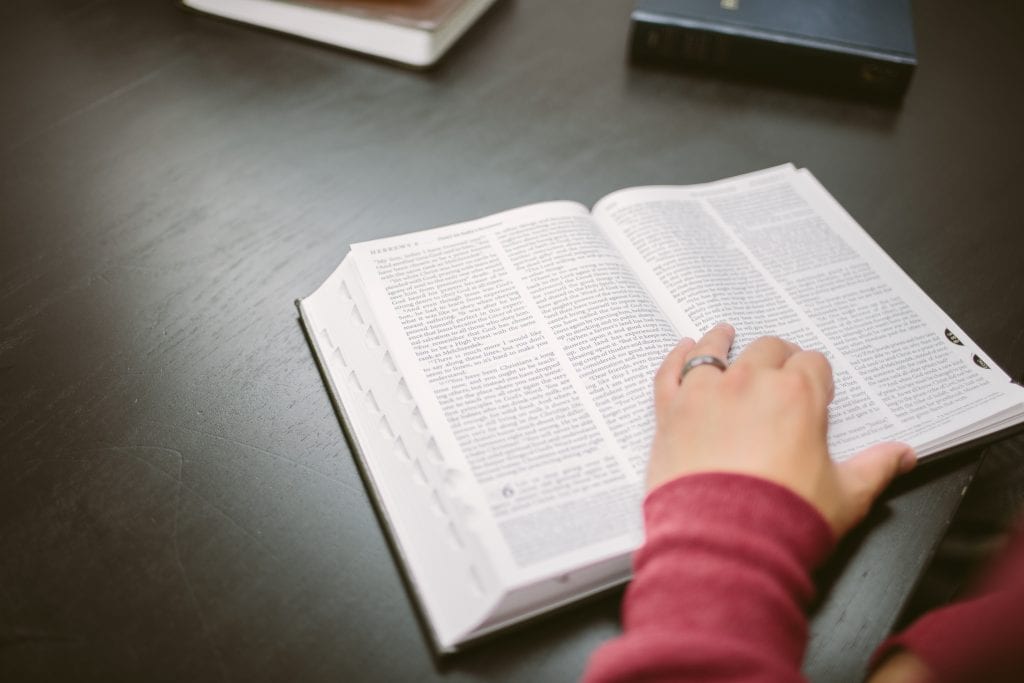 Instead of "how long will it take to read the Bible," ask this instead.
The Bible is composed of 66 books and, depending on the font size, the number of pages is in the thousands. This probably explains why another question I frequently see is, how long will it take to read the Bible?
We've all been conditioned to think of studying in terms of what we were exposed to in school. How long is a semester? How long is the required reading? How many hours of studying will it take to learn a subject? While these are great questions, if your goal is to study and understand the Bible, then it'll take more than just reading to grasp the depths of the Bible.
Don't get me wrong. I love reading a good story. The Bible is filled with inspiring stories of God's people triumphing over impossible odds, like when the walls of Jericho fell down after they followed God's instructions. Or when God healed King Hezekiah, who served God faithfully, of his illness and added 15 more years to his life after he prayed to God. But the Bible isn't just a book of stories. There are lessons to be learned, instructions to follow, and prophecies to tell us what to expect in the future and how to prepare. It's a lot and definitely not something you want to take on yourself.
So instead of asking, "how long?" ask yourself the following questions:
What is your goal in studying the Bible?
Why do you want to learn about what God wants for you?
How will you know if you're learning and understanding, or simply just reading?
So, how to study the word of God and where to start?
Working in Christian media, I've gotten the opportunity to share stories of individuals who have asked similar questions. More importantly, I've seen how their journey has led them to thoroughly vet the different paths out there in studying the Bible to discover the only one that delivered them to biblical truth. 
And while their paths have differed from each other, their stories always had similarities when they talked about attending Bible studies in the Church Of Christ.
The Bible studies finally answered the questions they had.
There were no personal interpretations during the Bible study. The Bible is used to answer questions regarding God's words in the Bible
They shifted their focus from studying the Bible on their own to instead studying the Bible with those who have the God-given right to preach God's words written in the Bible.
How a Bible study in the Church Of Christ is Different
In online Bible studies being conducted by other groups, they study a single passage. Participants take turns reading and offering their thoughts on the reading. Interpretation and discussions can go in different directions depending on who is attending.
In contrast, Bible studies in the Church Of Christ follow a question-and-answer format. Every question regarding God's words is answered by the Bible. There's usually a topic covered like: 
Who is the true God?  
What is the correct way to worship?
Is there really one true religion?  
Will there be a day of judgment?   
Also, since the Bible is the only source of answers regarding God's words, you can be confident that the answers you get won't change the next time you attend.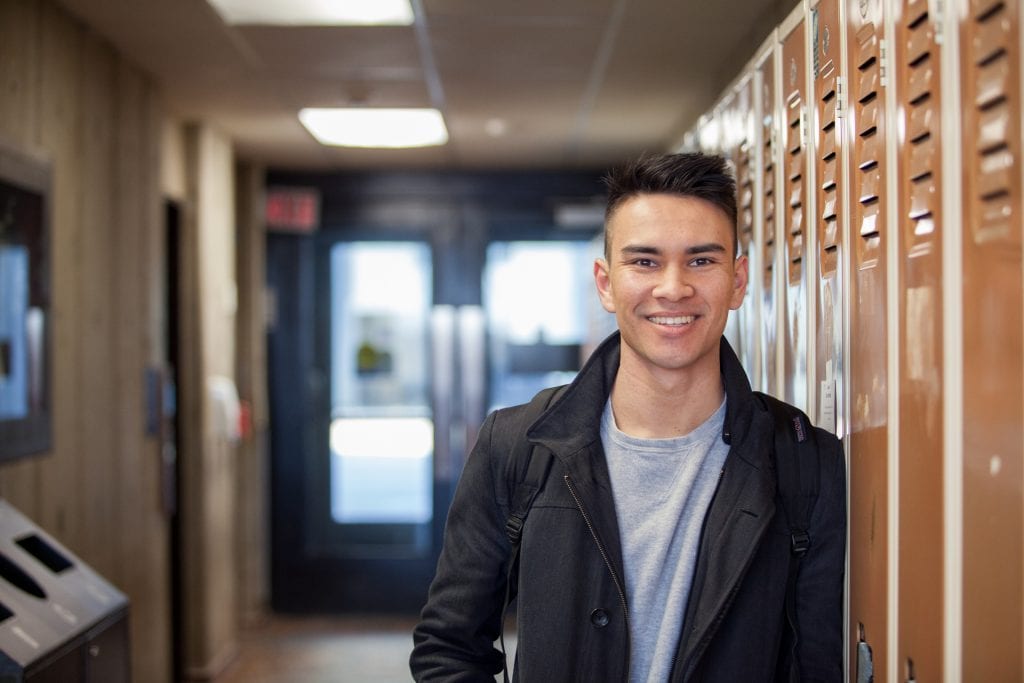 Seeing the Difference in their Search for Biblical Truth
But don't take my word for it. 
Over the years, I've heard reactions from individuals who attended the Bible studies in the Church Of Christ and this is what they had to say.
"Everything you ask, oh, let's ask the Bible. It's actually read from the Bible. That's one reason I believe." – Christopher Higgins, former Church Of England member
"When they teach lessons in the Church Of Christ, they do question-and-answer format. When I came to the Church, everything was very thorough, clear and precise, and to the point. They told me exactly what they were looking for in the Bible, and they pointed it out to me, and they read the messages, and it stuck with me." – Jalena Rollins, former Baptist
"And I was amazed because I've never been to a Bible study like what I attended that day. I sat there through the first Bible study and I said, you know what, I'm going to think about this and give it a try because I've never heard anybody ask the question and the Bible gives the answer." – Herman King, former minister for Church of God and Christ
So if you're still asking how to study the Bible, give a Bible study in the Church Of Christ a chance. Worst case scenario, you'll get to experience a Bible study that's a bit different from what you're used to. Best case scenario, you'll take a step forward in your quest to learn more about the Bible and how it can guide your life.
Fill out the form, and we'll connect you with one that works with your schedule.