Plan Your Visit to INC Media Studios
From 101 North
Exit Anza Boulevard
Turn Right into Parking Lot
From 101 South
Exit Broadway
Turn Left onto Airport Boulevard
Turn Left onto Anza Boulevard
Turn Right into Parking Lot
Please park in the lot to the RIGHT of the building along Anza Blvd(when facing Airport blvd, on the side of Embassy Suites). Look for LIVE Taping signs.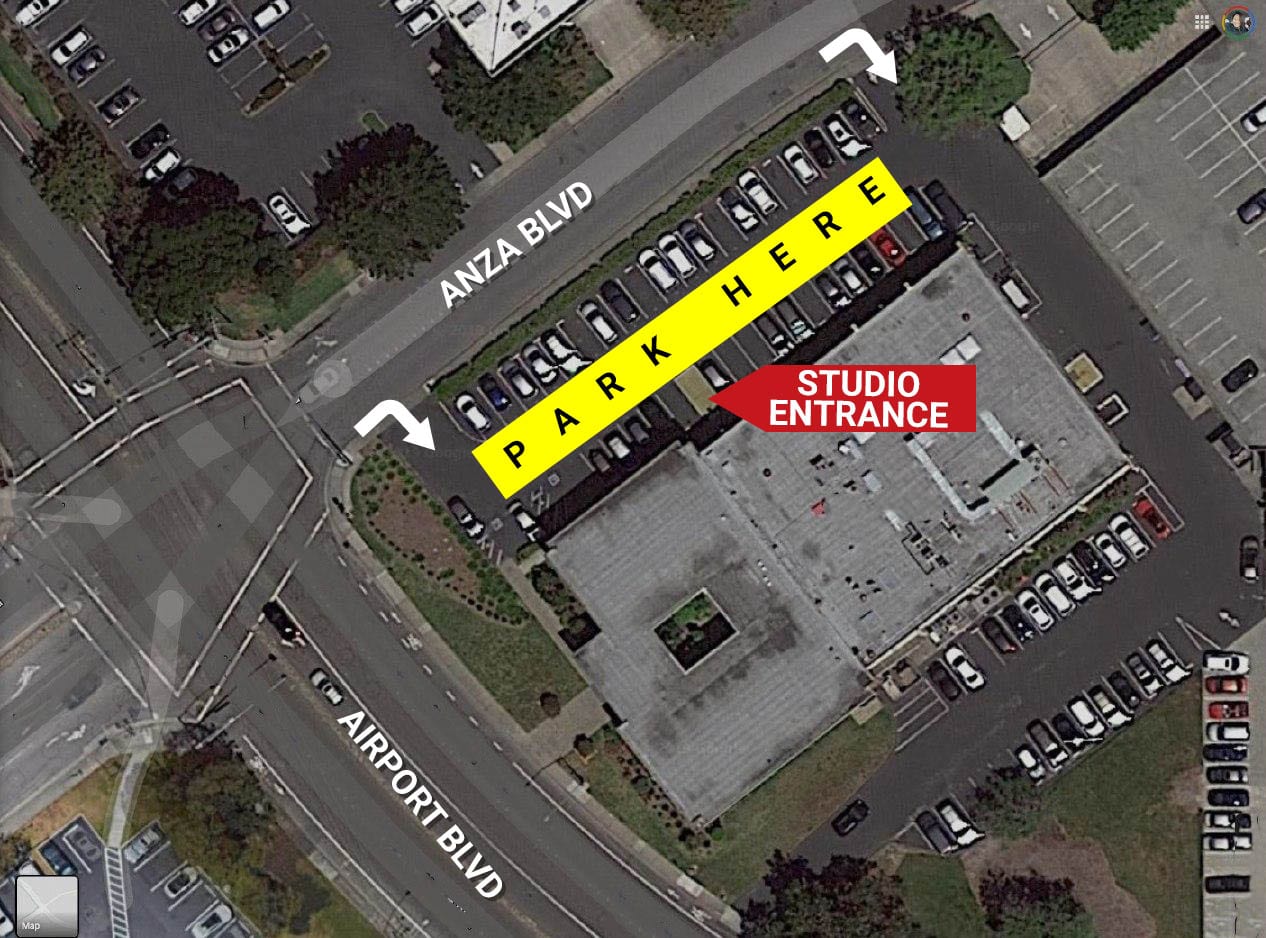 Dress your best in solid bright colors. As a member of the audience, you must be prepared to be on camera!
DONT's: NO solid white or black clothing. NO shorts, NO t-shirts, NO sleeveless tops, hats, sunglasses, or attire with large logos.
On the day of the event, lobby at the performance venue will open 30 minutes prior. Studio doors open 15 minutes prior for audiences to locate.
We're glad you decided to join us in our Live Show tapings, and we can't wait to see you. For this live taping we just have a few rules that we ask you to follow to ensure everything goes smoothly.
Use the restroom before sitting down to avoid standing up during the show.

No food or drinks are allowed inside the studio. 

Please refrain from talking during the taping as this will be recorded and there is no "take two."

Please turn off your cellphones before entering the studio to avoid any distractions during the show.

Be appreciative. Please show your appreciation by clapping at the appropriate times.