It was a beautiful Saturday afternoon, and I was in the middle of catching up on my household chores, when my three-year-old son Isaiah kept bugging me.
"Mom, Mom, can I play outside in the front yard? Please?" His older sister Alison wasn't home and so there would be no one playing outside with him. With kidnappings happening in front of people's houses, I was not about to let this three-year-old play alone outside.
"No, not right now because no one will watch you," I said repeatedly. 
"Yes, someone will! God will watch me!"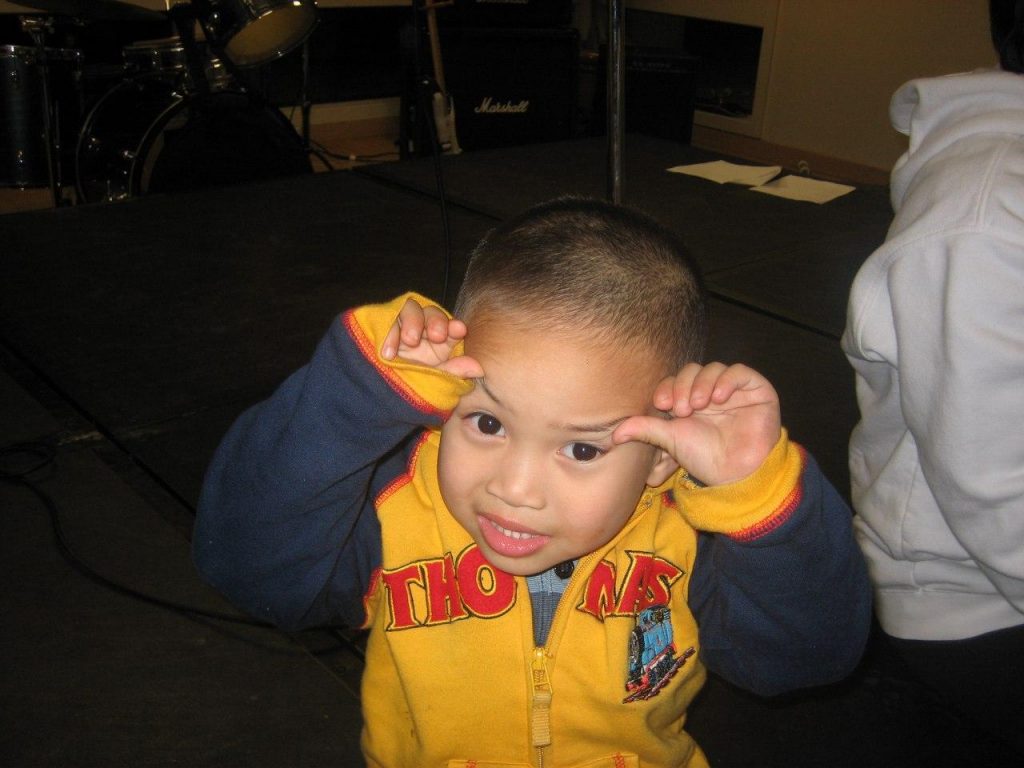 It stopped me in my tracks. I realized Isaiah had been listening all this time. All those times I would tell him and his sister how God is everywhere, and can see everything they do, even though Mommy and Daddy can't. I never really knew how much he soaked it all in until that moment.
I have to admit, in a visually driven world, it's tough to teach about someone they can't see, let alone teach them to love someone who's invisible. But my husband Jason and I were determined to show them how God can be felt in their lives. It was an even more significant challenge to teach our kids how loving and kind God is, while He is also One for whom we should have holy fear.  As a parent, it was such a relief to be able to discipline my children using God as the reason why we shouldn't do certain things, instead of just saying, "because I said so."
But first, we had to find ways they could get to know Him, and show them that God was our lifeline. 
So, here are three ways we introduced God to our kids:
1. We consistently made God part of our daily routine.  
Experts say routine is essential in a child's upbringing—their eating, napping and bedtime schedules. I believe it's even more important to establish a routine for their spiritual lives. The moment they were able to speak in phrases, we let them lead in our prayers for food. We prayed before bed and before we left the house. And just like anyone you want to get to know, you need to do research on them:  who they are, what they've done, their likes and dislikes. So the way we researched about God was by reading picture Bible stories every night before bed so they could learn about God's creations. We talked about the characters in the Bible, and talked about the lessons on obedience, love, and faith they learned during the children's worship service.  In our car rides, we often listened to Christian music and sang along to the lyrics. And most importantly, we made attending worship services a part of our lives.  Since Jason was a Children's Worship Service teacher, we talked about what they learned in the worship service every week.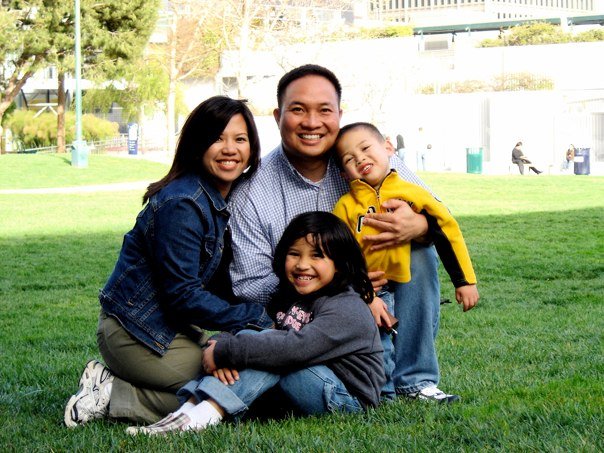 We often reminded them that it's not enough to pray or think about God only when we are on chapel grounds, but that He should be the center of our lives everyday.  After all, it wouldn't be enough to go to school a few hours a week and expect to learn a whole lot, so it's up to us parents to teach about God everyday if we want them to really get to know Him well. We knew that it wasn't the Church's sole responsibility to mold our children's spiritual lives. God gave that task to us, parents. And once they were old enough to write, our kids would take notes during the adult's worship service and write down whatever verse or books of the Bible they understood, until eventually, when they got older, those notes became notebooks filled with verses from worship services.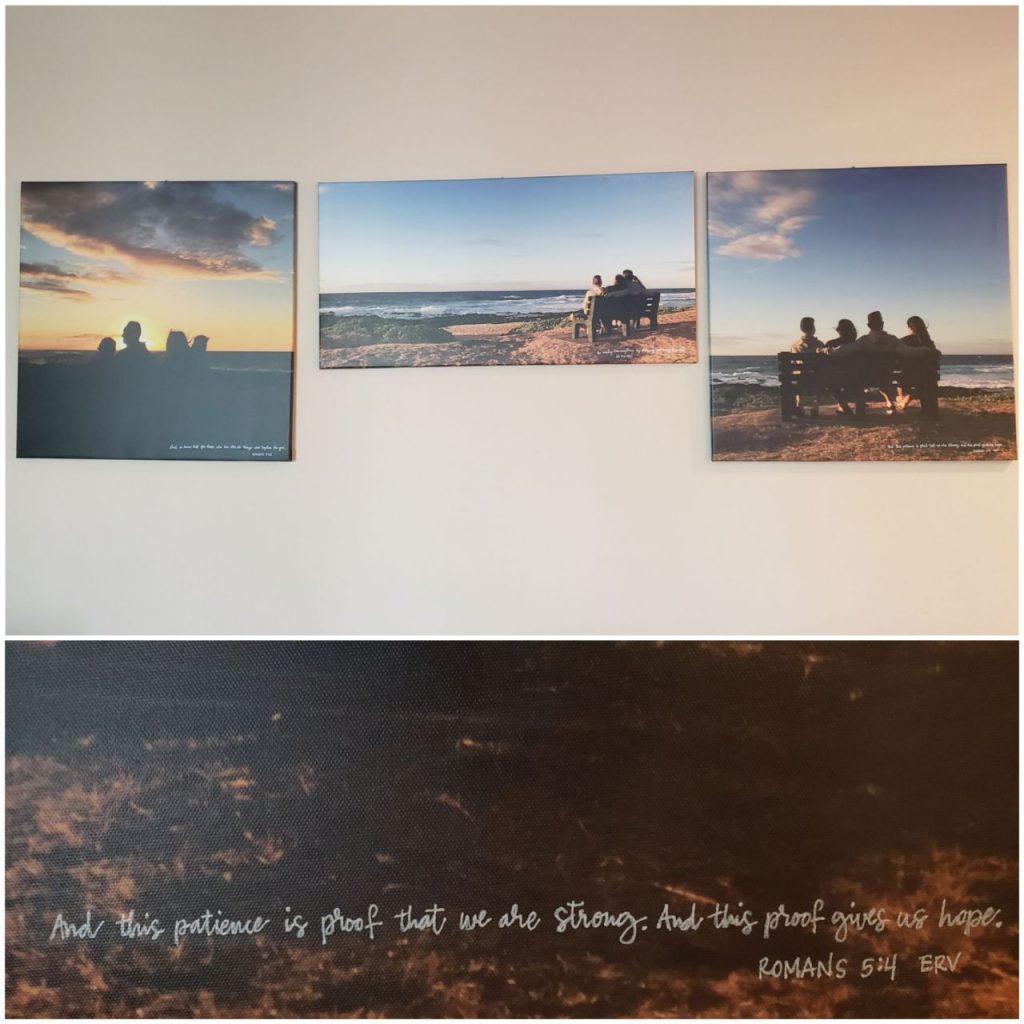 Even today, we have our favorite Bible verses on our walls, on pictures, and on our doors. When someone comes into our home, even before meeting any of us, there is no question that this is a Christian home. 
2. We reflected on the three things they were thankful for.
Every night before we went to bed, we took turns talking about what we were thankful for that day. It could be anything from "I had ice cream today" to "I got an award in school today." And if it was their turn to pray, they would mention the things they were thankful to God for, which teaches them that every blessing comes from God. I often told them that it would be rude to go to God only when we needed something. It would be like talking to a friend only when you needed something from them.
So, every time something great happened in our lives, we always gave the credit to God and mentioned our "thank yous" in our family prayers, like Dad getting a raise at work. And when we needed help in life, we always said our struggles openly in our family prayers for them to hear it. So, when solutions came, they quickly made the connection that it was God who made it happen. They saw for themselves how our prayers were being answered.
Once they started going to school and started taking tests, we taught them to always pray to God to help them remember all that they studied. And so when they would get good grades, they would say, "God helped me in my test." And when they didn't get such good grades, they came to the conclusion that "Maybe God's telling me to study harder next time." God was always in our conversations. 
3. We said, "Sorry, God," when we broke His rules. 
When we told them about rules on things like respecting their parents or not saying bad words, we would always refer to "the Bible says…" Or we would say, "remember in Children's Worship Service where you learned…" The reference was not just Mom and Dad's rules, they were God's rules. So, when they did something wrong, it wasn't enough to say sorry to their dad or me, they needed to be held accountable to God, and I taught them to look up and say "Sorry, God" out loud. This simple gesture assured them that although God sees everything, He is also a forgiving God. But, first, we have to acknowledge what we did wrong. 
Experience Taught Our Kids to Trust God
As parents, sometimes we want to shield our kids from the tough stuff we're going through. We don't want them to know that we're worried about our jobs or are struggling with the bills. I totally get that. But when people ask me about the one thing that helped me teach my kids about the power of God, I often respond that the hardest trials in our lives became their best teacher. When both kids were born, their dad had already been ill. Jason was diagnosed with cardiomyopathy, an enlarged heart, when I was six months pregnant with my Alison.
He had some good years and some really rough years where he was in and out of the hospital, which became like a second home to us. It was during those years where they would see their dad hunched over on the toilet, vomiting loudly on his tiptoes in a cold sweat, or coughing up blood or not being able to breathe in the middle of the night. The kids automatically knew this meant they had to get their stuff ready because I had to drop them off at their aunt's house, so I could take their dad to the emergency room. This was another routine they learned all too well. And when I would drop them off, I would whisper in their ears, "Make sure you pray for dad."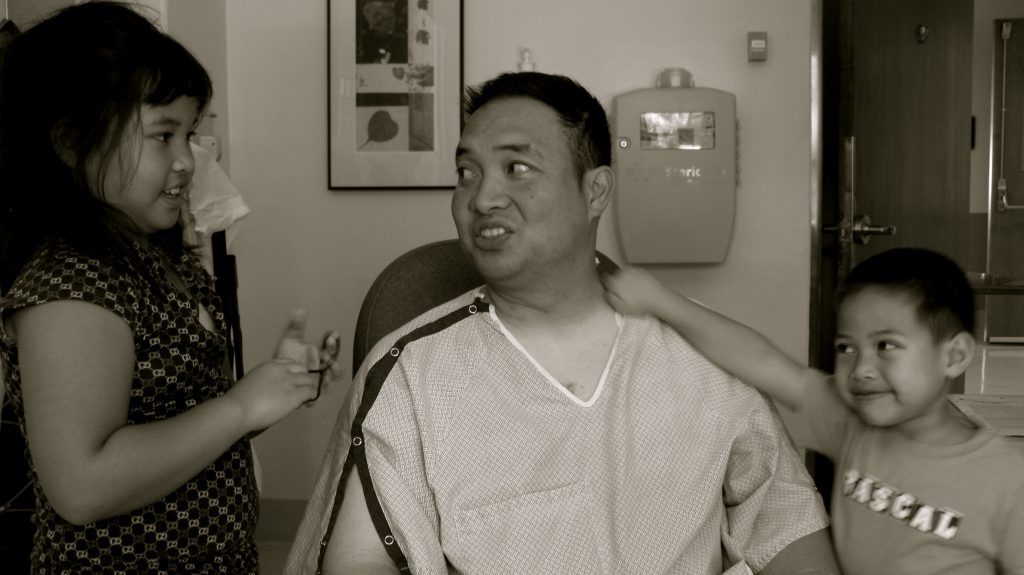 Those many nights when we weren't complete, the silence of the evening reminded them how much they missed their dad, and they would get very sad. So,  the "three things you're thankful for" routine came in handy to force their young minds to find the good in the day, instead of just focusing on the bad. Listening to their pleading prayers asking God to heal their dad, with words that only an innocent soul could string together, would break my heart and make it swell all at the same time. It was during those prayers in the midst of the hard times that I knew, that they knew, who God is. They would talk to Him like a friend with such comfort, reverence, and love.
No Matter What, We Will Serve God  
And through all the pain, we witnessed so many of God's miracles. After eight years of suffering from cardiomyopathy, Jason received a heart transplant. But before he went into surgery, we prayed as a family. And before he was wheeled into the operating room, Jason took each of our faces into the palm of his hands, looked into our eyes, and one by one, he made us promise one thing. He said, "Promise me that no matter what happens in this surgery, you will still serve God." 
In 2008, Jason received a heart transplant, and in 2016, a kidney transplant. Our family has received our fair share of miracles, an overabundance of God's mercy. And in the same way we gave credit to God for the small wins in our lives, there was no doubt who was responsible for these huge, life-altering blessings.
Isaiah is now 16, and Alison is 19. They are choir members and youth group leaders in the Church Of Christ. I braced myself as they became teenagers because of all the horror stories you hear about the teen years. But I truly believe that their relationship with God, and the positive influence of the Church, are the reasons why the teen years have been such a breeze for us.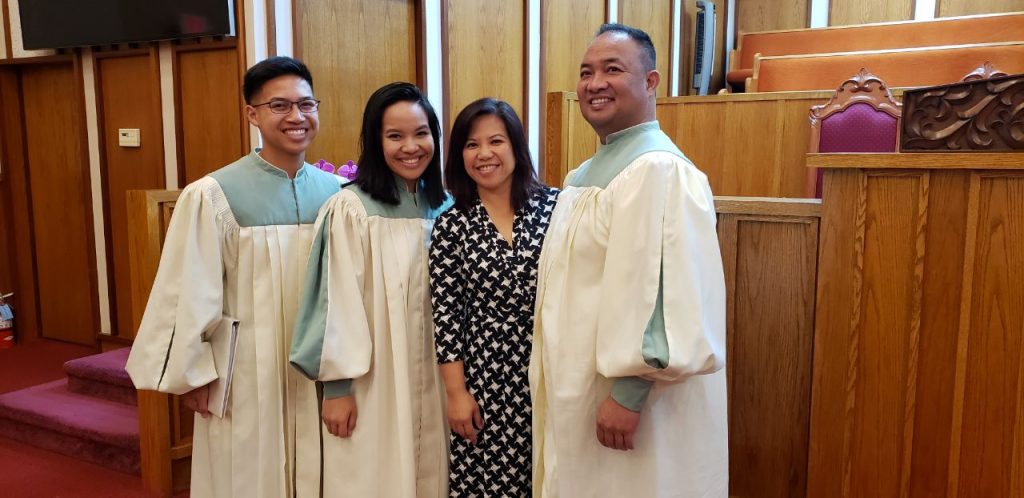 I may not read Bible stories to them at night anymore, and we don't do "three things" as often anymore. However, our conversations still end up being about God helping them navigate their transition into adulthood. 
A Family Of Four, Team Of Five
We have a saying in our family that Jason came up with: "family of four, team of five." This is on our wall in our home to remind us daily that we can't do life alone or even as a family. God is the most significant and most important part of our team. 
Whether we talk about matters of the heart, or challenges in school, or teen insecurities, there is nothing that brings me more comfort than to hear my kids say, "I've been praying about it, Mom." I love seeing them kneeling by their bed having a moment with God.
That tells me they are not relying on me or their dad to fix things in their lives. They're relying on the One whom they can't see, but can do far more for them than anyone the eyes can reach.  
---
Aliw Garcia Pablo is a Supervising Producer at INC Media. She enjoys watching documentaries, listening to podcasts and writing. She recently became a new mom to a puppy named Koopa.