When we're down, tired, and troubled, it's easy to feel alone—to feel that life is singularly bearing down on you, especially now. We are experiencing something we never imagined before. 
So we go on, convincing ourselves that no one can possibly understand us or our situation. We ask ourselves what we did to deserve whatever's happening to us. What the rules of the game are. I'll be honest: I don't really have an answer. But I can tell you a little secret that helps me get through my day: knowing life—this huge, intimidating, and wondrous thing binding us together—is a communal experience. It's meant to be shared—shared, experienced, and enjoyed. 
Life Can be a Shared Experience
Let me back up a little bit. 
I'm a writer. Essays, scripts (still waiting for that call, Hollywood), poems—you name it. I also write music, some of which you can hear here. 
I feel confident in knowing exactly what to say, when to say it, and how to say it. I tell my friends that there are sneaky tricks for achieving that sort of thing. A certain instrument, a certain turn of phrase, makes you feel a certain way—a certain thing—on paper, at least. I've mentioned before about my analytical (over-analytical, really) brain, how it processes information, and how I react to things. But what happens when it short-circuits? When I can't come up with any words? When there might not be any left?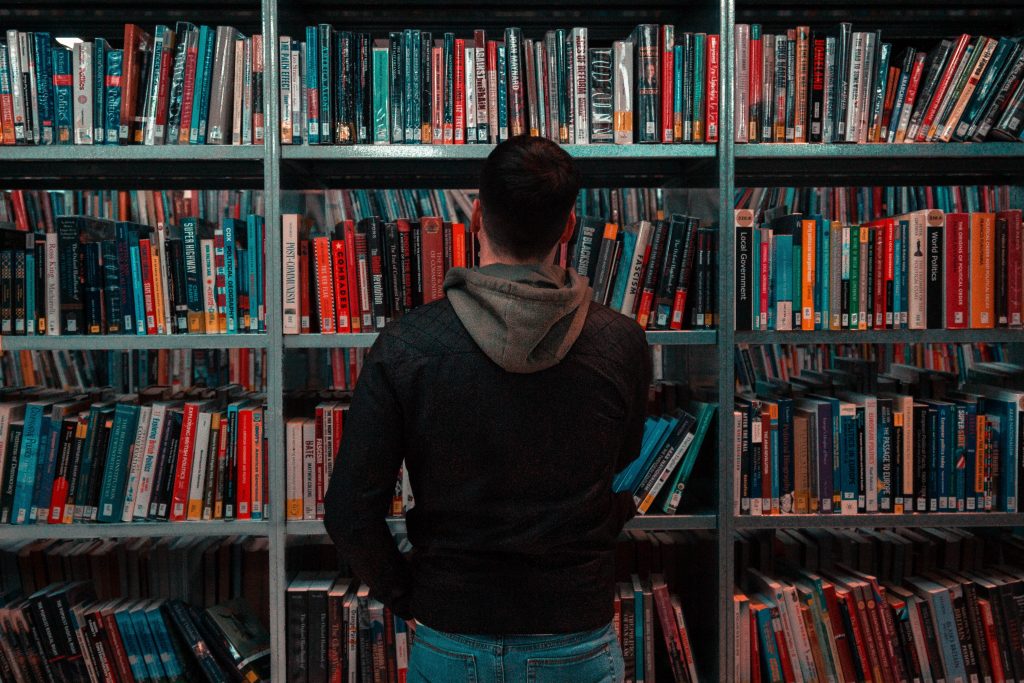 So I search. I search for stories. Voices rough and heavy with experience. Voices still bright and full of optimism. Every voice carries a note to sing, a story to tell, and has a very special gift: the power to reach across time and space to transform us for the better.
I never met my grandmother on my dad's side. She passed away before I was born. Everything I ever knew about her was second-hand from the stories my dad told my brother and me. Recently, he messaged me about his new project: digitizing old tape recordings of interviews she did. I got extremely excited and instantly offered to help.
And suddenly, she's real. Telling stories from a time and place I'd never know or experience on my own. Finally, listening and learning about her in her own words was incredible. I felt connected in a way I hadn't been before.
That connection is the power that drives storytellers every day.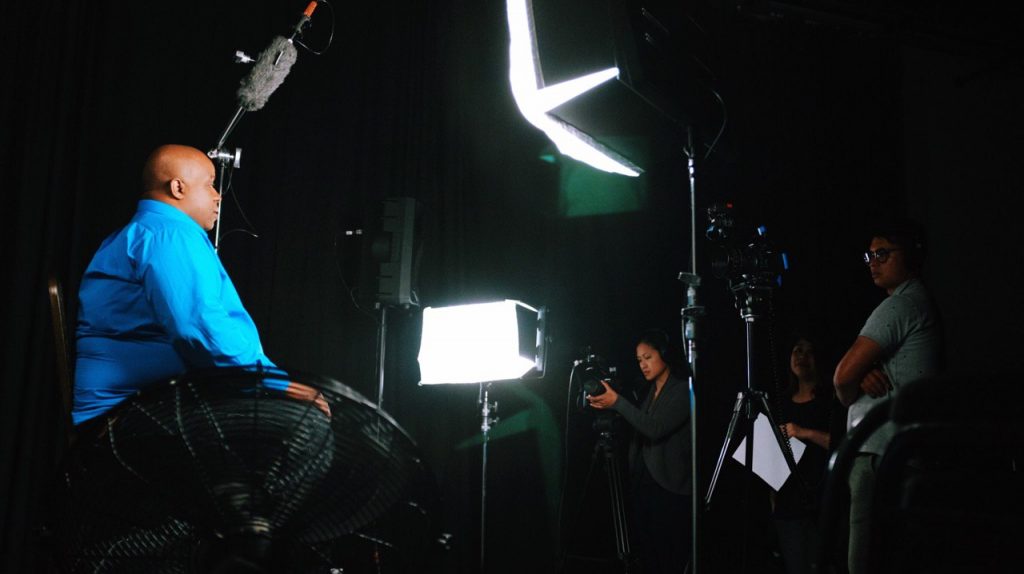 Stories connect us, despite our being strangers
Stories convey meaning and purpose, helping us understand ourselves better and find commonality with others. And it could hit when you least expect it.
I know I said earlier that I was a writer. I prefer to think of myself as a musician first and a storyteller second, but I'll take what I can get. Music, melody, and harmony have always been a path to the heart, especially my own. They can wind their way into places and feelings words can't describe. 
I've always been partial to this one INC Music song: "Every Moment." When the second stanza has the vocalist softly and rhythmically swelling with the strings, "In God you can achieve all the greatest of things; there's no walls you can't break, nothing grounding your wings," I believe it.
There's so much power, so much value, in understanding the past, in absorbing the experiences of others, in the words and the way they share. And while it won't be a perfect match to our situation every time, we can take the lessons others have learned into ourselves. Use them to see new angles and perspectives.
A voice for the voiceless
There might be things you can't express just yet. That's all right.  But remember, no one is an island. Talk to your family. Talk to your friends, or your minister. 
Talk to God.
You can even talk to me, if you'd like.
I can't, you think. Not yet. I want to, but not yet.
I get you. I'm like that too. I don't really open up unless I have to, and I'm not one to volunteer things about myself. You don't have to say anything. It can be easy—so, so easy—just to keep your head down and let yourself get caught up in your own thoughts. It can make you believe nothing will change if you don't.  But there are other words, spoken by other people, that might help. Shared experience, remember? 
Stories are shining all around you; beacons of light that might break through even your darkest day, helping you take that next step forward. One foot in front of the other. One day at a time. 
Christian Media to Uplift, Inspire, and Help You
There is a huge amount of Christian content to uplift, inspire, and help you, right here at Stories of Faith and life lessons from the true gospel; acts of kindness and giving to remind you that people still do good whenever they can. Thousands of experiences for you to watch, listen to, and explore. 
And when you're ready to share, we're ready to listen too.
Bookmark incmedia.org on your browser and download the INC Media mobile app on your phone, and take inspiration with you wherever you go. 
---
This blog was written by Daniel Quitalig. Daniel is a staff writer at incmedia.org.  Though a writer, he spent his first year at incmedia.org composing original music for the Centennial Series, a 12-part documentary about the growth of the Iglesia Ni Cristo (Church Of Christ).