Our daughter is an elementary school graduate, class of 2020—the one during quarantine for COVID-19.
As parents, it was a milestone we had been looking forward to and dreading all year long. An indication that our little girl was standing at the cusp of her teenage years (gulp!) and growing up so quickly before our eyes.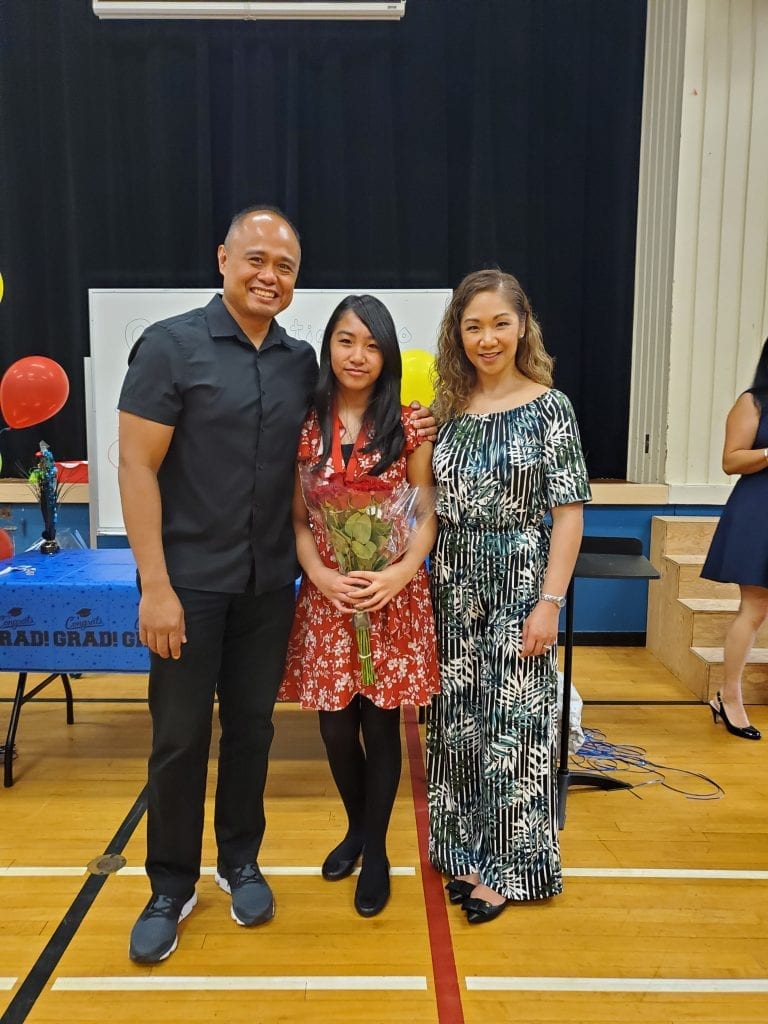 But to tell you the truth, by the time the graduation rolled around, we were distracted by something we could never have expected.
Her school had a unique graduation ceremony of sorts, with the graduates split into two sessions to aid in the social distancing and families grouped at least 6 feet apart.
It was unlike any graduation I've been to. But then again, that could be said about pretty much everything this year. Our lives and those of everyone around us have been turned upside down by the coronavirus outbreak. We adjusted to online learning, working from home, and figuring out daily routines while being around each other 24/7. It seemed I was juggling a multitude of hats: teacher's aid, lunch lady, mom, and wife, on top of trying to get daily assignments completed.
These are the moments I'm most thankful that my husband, Paul, and I can draw on the essential Bible-based lessons we've learned in the worship services of the Church Of Christ, the family-focused activities led by the Christian Family Organizations, and the Faith and Family content on incmedia.org.
Here are three that continue to help us navigate married life amid this pandemic:
1.Trust God.
Our trust in God and our firm faith have gotten us through some of the most trying times. One of those times was when something we thought would happen automatically just didn't happen for us. And that was becoming parents. After several years of trying to conceive, enduring one miscarriage, after seeing doctors and specialists and much heartache, we left it to God.
God blessed us and answered our prayers, and we were overjoyed with the arrival of our daughter, Noelani. An example of waiting with patience and hope for God's perfect timing. So now, with all the uncertainty around us, we know these are the moments we should trust God even more.
2. Pray Together.
Today, we've been married for 21 years. These 21 years haven't always been easy. When my husband decided to leave his stable, well-paying job to start his own company, it was another time when we put our trust in God. The first few years were extremely tough financially, but we always prayed, and we're thankful for the success God has granted to the company in the last year.
We have become even more active in our duties through it all and always do our best to help the Church when we can because we know if we put God first, blessings will follow.
I can probably count on one hand the number of times we've had a full-on, blown-out fight where we've yelled, and we've gotten very frustrated. But we never let the argument linger. More than disappointing each other, we don't want to disappoint God. So we try our best to communicate and let little grievances slide. If God can continue to forgive us for our mistakes, we must learn to forgive each other.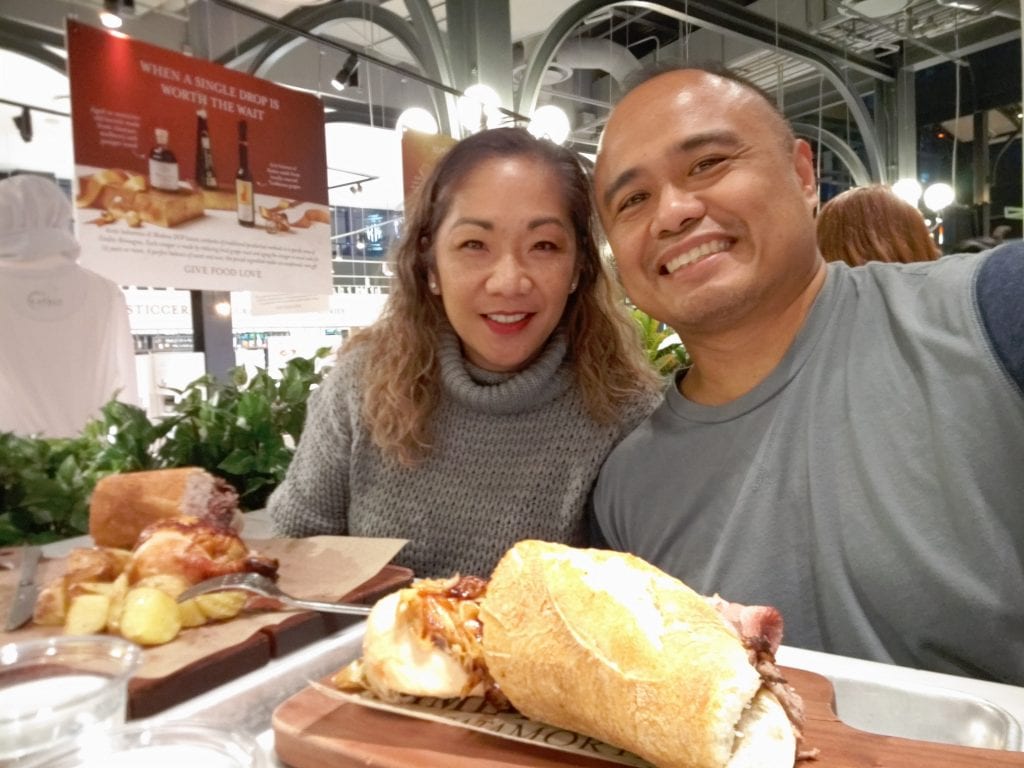 3. Let God's words be our parenting manual.
When it comes to raising our daughter, we try to instill in her the words of God so that she will have a strong foundation of faith. On our trip to Las Vegas on the night of one of the worst mass shootings in America, she was with us. We prayed as a family that night to thank God for keeping us safe because we were just down the street from where the shooting took place.  
And we reminded our daughter that there would be times when we're scared, and life around us is uncertain, times when things don't turn out as we had hoped or planned, or times we experience a tragedy. But the only thing we can do is pray and trust God to protect us, help us, and give us the strength to make it through. Everything in life is according to His will and His plan. We just have to trust that God always knows what's best for us. Even now, as in-class learning has resumed, we remind her to pray every day before she leaves the house to ask God for His protection. It's the best defense we have against the viruses and chaos that surround us.
If my husband and I didn't have the same values or share the importance of trusting in and praying to God, then I can say I don't believe we'd have made it this far. I'm thankful we have a mutual love for each other, but I'm even more grateful that we share the same faith—the true faith that we uphold as members of the Church Of Christ—and our love for God is even more vital.
What a marriage looks like with different beliefs 
According to a Pew Research study in 2016, nearly two-thirds of religiously affiliated respondents with spouses who share their faith (64%) say shared religious beliefs are critical to a successful marriage.
"Adults in religiously mixed marriages are, by and large, less religious than their counterparts who are married to spouses who share their faith. They attend religious services less often, pray less frequently, tend to be less likely to believe in God with absolute certainty, and are less inclined to say religion is very important in their lives.
People in religiously mixed marriages also discuss religious matters with their spouses less frequently than those who are in religiously matched marriages."
And now the pandemic has turned almost every aspect of people's lives upside down, including relationships and marriage. 
Experts believe the time together in quarantine has further highlighted issues couples had before being cooped up together. Many expect an increase in divorce rates after all restrictions are lifted. 
Here are some stats to consider…
43% of participants in a crowdsourcing survey said they experienced moderate or severe anxiety because of financial issues during the pandemic. Anxiety and mental health issues, in turn, can further contribute to marital issues for couples already experiencing challenges.
Regarding juggling work, schooling, and childcare, 74% of parents feel very or overly concerned. These additional demands also contribute to stress.
According to Ron Shulman, a Toronto-based family lawyer, inquiries about divorce have increased 40% since the beginning of the pandemic.
I always wondered how families of mixed religions handled their religious differences, particularly during times of uncertainty—especially now. But now, with tensions running high and families at home juggling different responsibilities while staying near each other, families and couples are looking for a way to cope and find answers.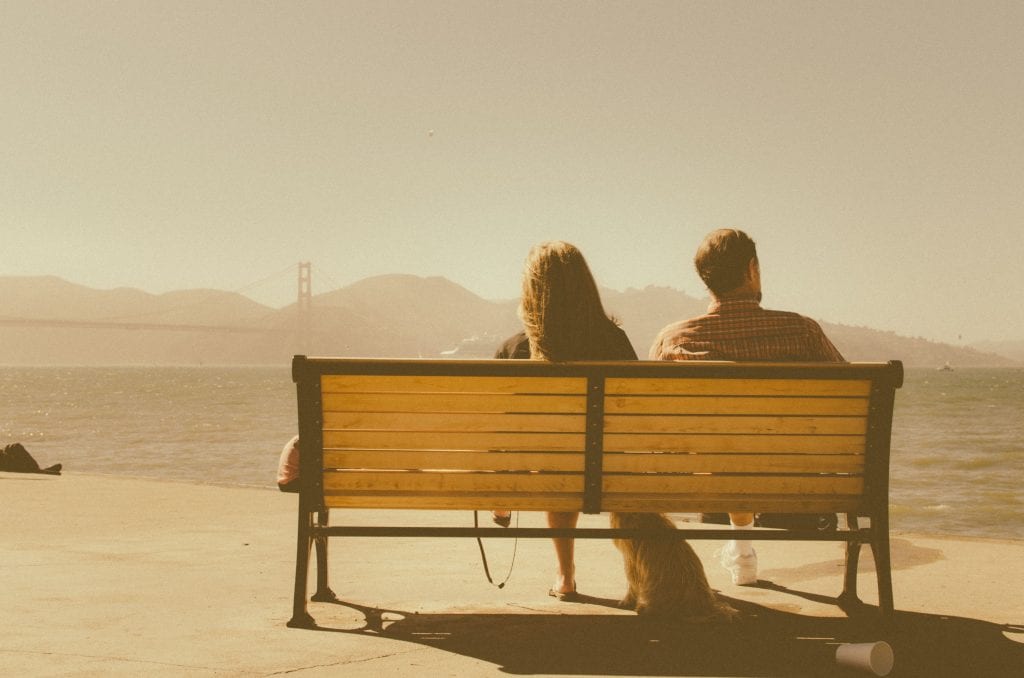 Considering how often Paul and I turn to prayer and the words of God to get through this pandemic, I can't imagine what it would be like to do it on our own.
Learning the importance of having the same faith as your spouse 
Our faith as members of the Church Of Christ has always shaped my relationship with Paul.
Both of us were raised inside the Church Of Christ. So while we lived in different parts of the world—I was raised in the bustling city of Toronto while Paul grew up on the laid back island of Oahu—we grew up with the same values and teachings taught inside the Church.
Not only that, as a 3rd generation Church Of Christ member on my mom's side, I grew up with stories of how my relatives fought for their beliefs. 
"They had to jump out of the window to attend worship service because your grandfather chased them with a hatchet." This is one of the vivid recollections I had of my mom's anecdotes when I was younger. This, however, was only part of what my grandmother and her children endured just to attend worship services in the Church Of Christ. 
Frequently, my grandmother, aunties, and uncle would arrive at the house of worship with dirt on their clothing, or sometimes it would be torn. My grandfather would give them extra tasks to do on their farm, probably hoping that they would either not finish in time or be too tired to attend worship services. There were even instances when my grandfather would throw grease on my grandmother's clothing before worship services, to deter her from attending. 
My grandfather, a Catholic, did not share the same faith or religion as the rest of the family. In addition to these stories, mom also shared how she and my dad met.
You see, dad was of the Catholic faith when he first met my mother, and when he attempted to pursue her, she shut his advances down pretty quickly by telling him she was a member of the Church Of Christ, and there was no way they could be together unless he was also a member.  Unbeknownst to her, dad went to the chapel compound and spoke to the chapel's caretaker about how he could learn more about the teachings taught inside the Church Of Christ. 
Needless to say, my dad got baptized. Later on, he and mom got to know each other and got married.
Dad is the only member of his family who is not Catholic, and I genuinely believe that having a shared faith with my mom helped their marriage. Because we know that God doesn't condone divorce, my parents had to learn to work through life's challenges and problems together. They did their best to put God's words at the forefront of our lives and, to this day, continue to perform their Church duties as a choir leader and head deacon in their local congregation. In contrast to their marriage built on faith and love, they have witnessed some marriages of their friends and family end in divorce.
These examples drilled into my head the importance of having the same faith—the true Christian faith—as my spouse. In fact, it's a biblical teaching.
Finding love and building a relationship on faith
When I first met my husband, Paul, we worked on a penpal project for the Church Of Christ's youth group.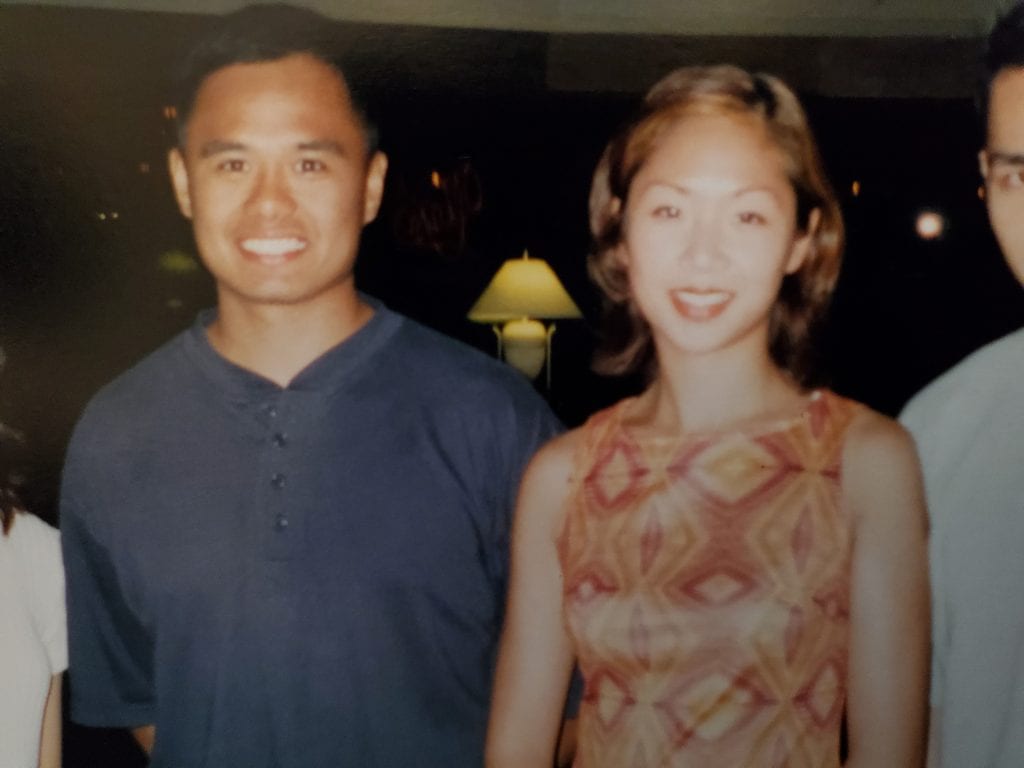 Yes, this was long before there were emails or instant messaging. In 1995, you needed to buy a stamp and physically mail your letters. I prayed that if things were meant to be, that God would grant us a successful relationship. Paul eventually moved to Canada, and we got married in 1999.
During our dating years, it was important that Paul had the same level of faith as me, if not even stronger. Paul was the one who said we must start our devotional prayers. 
We asked God to guide us in our decisions and bless our future so that our faith would be even stronger and we could serve God together. We asked God to bless us in our careers, but most of all, in our duties and our faith so that we'd always be able to continue serving Him.  In my mind, if you don't have a partner willing to pray with you at the happiest and best of times, then will he want to pray with you in the worst of times?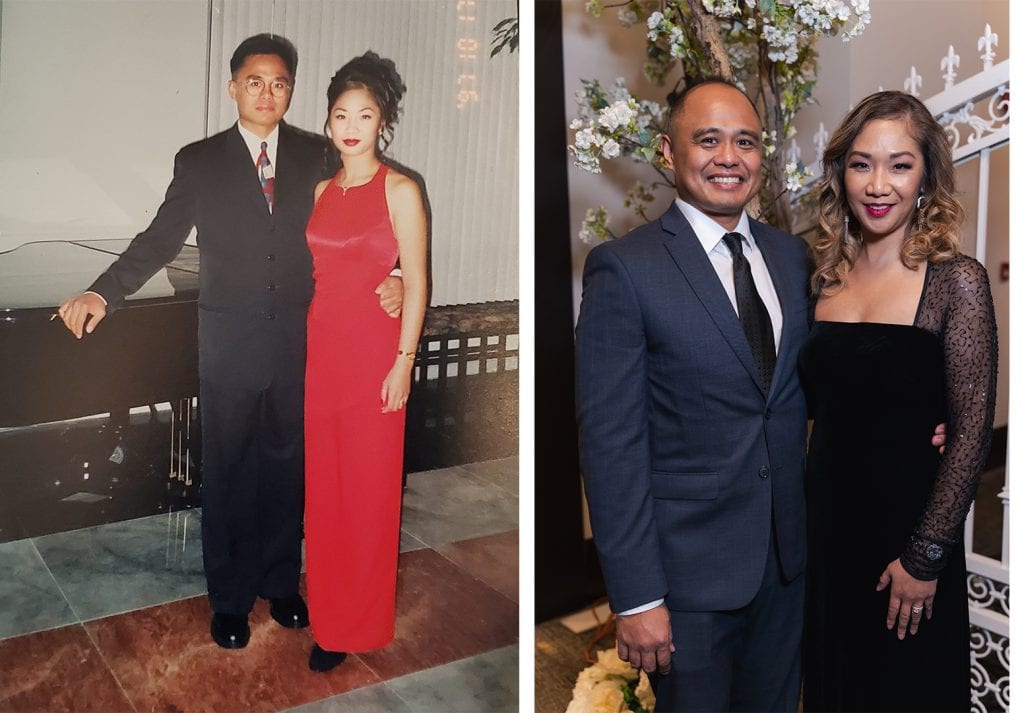 Going back to my grandmother, her prayers were finally answered. My grandfather became a member of the Church Of Christ after 15 years⁠—in God's perfect time. They ended up being married 41 years until my grandfather passed away at 65.
A marriage guided by God's words
You probably have a lot of questions right now. 
Maybe you and your spouse come from different religious backgrounds. Perhaps you're both looking for how God can help your marriage but aren't sure where to start. The best place to start is to seek out what the Bible says. 
Set up a time to speak with a minister of the Church Of Christ and discover what the Bible says about marriage, what God expects, and how to make sure His words guide your marriage.