For Media Inquiries, Contact:
Iglesia Ni Cristo (Church Of Christ) Public Information Office
PIO@iglesianicristo.net
Featured Press Release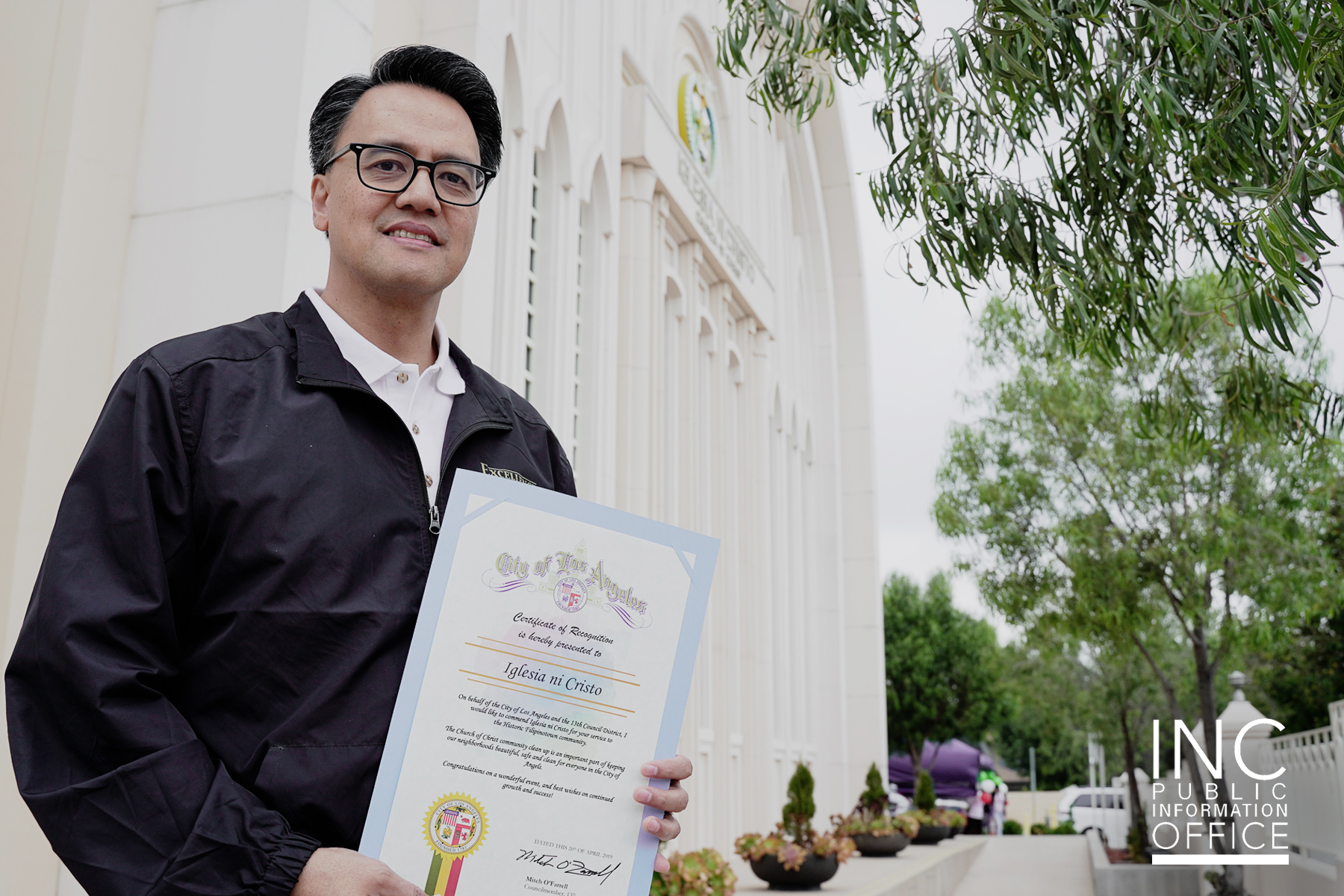 Certificate Awarded at Community Cleanup in Historic Filipinotown LOS ANGELES (May 7, 2019) – Local congregations […]
Iglesia Ni Cristo Press Releases
Certificate Awarded at Community Cleanup in Historic Filipinotown LOS ANGELES (May 7, 2019) – Local congregations […]
MANILA, PHILIPPINES — The Member of Parliament for Scarborough North, Shaun Chen commended the "great work" […]
MANILA, PHILIPPINES – Playing a crucial role in the life and well-being of Filipinos, the […]
March 27, 2019. Manila, Philippines. — South African Ambassador to the Philippines H.E. Martin Slabber visited […]
(November 2, 2018—Quezon City) The Iglesia Ni Cristo (Church Of Christ) held another Lingap Sa Mamamayan […]
Click here for more.
In The News
The second highest official of Guam, Lt. Gov. Ray Tenorio, visited the Iglesia Ni Cristo (Church […]
Metro Manila (CNN Philippines, July 16) — More than 100,000 people went to the Quirino Grandstand in […]
(Eagle News) – The senate chairman in Guam of the committee on health, tourism, military affairs […]
EAGLE NEWS –JUNE 11, 2018 Israeli Ambassador to the Philippines H.E. Effie Ben Matityau visited the […]
HERALD-LEADER — April 26, 2018 The community of La Motte will be a hopping place next weekend, as […]
Click here for more.