For Media Inquiries, Contact:
Iglesia Ni Cristo (Church Of Christ) Public Information Office
PIO@iglesianicristo.net
Featured Press Release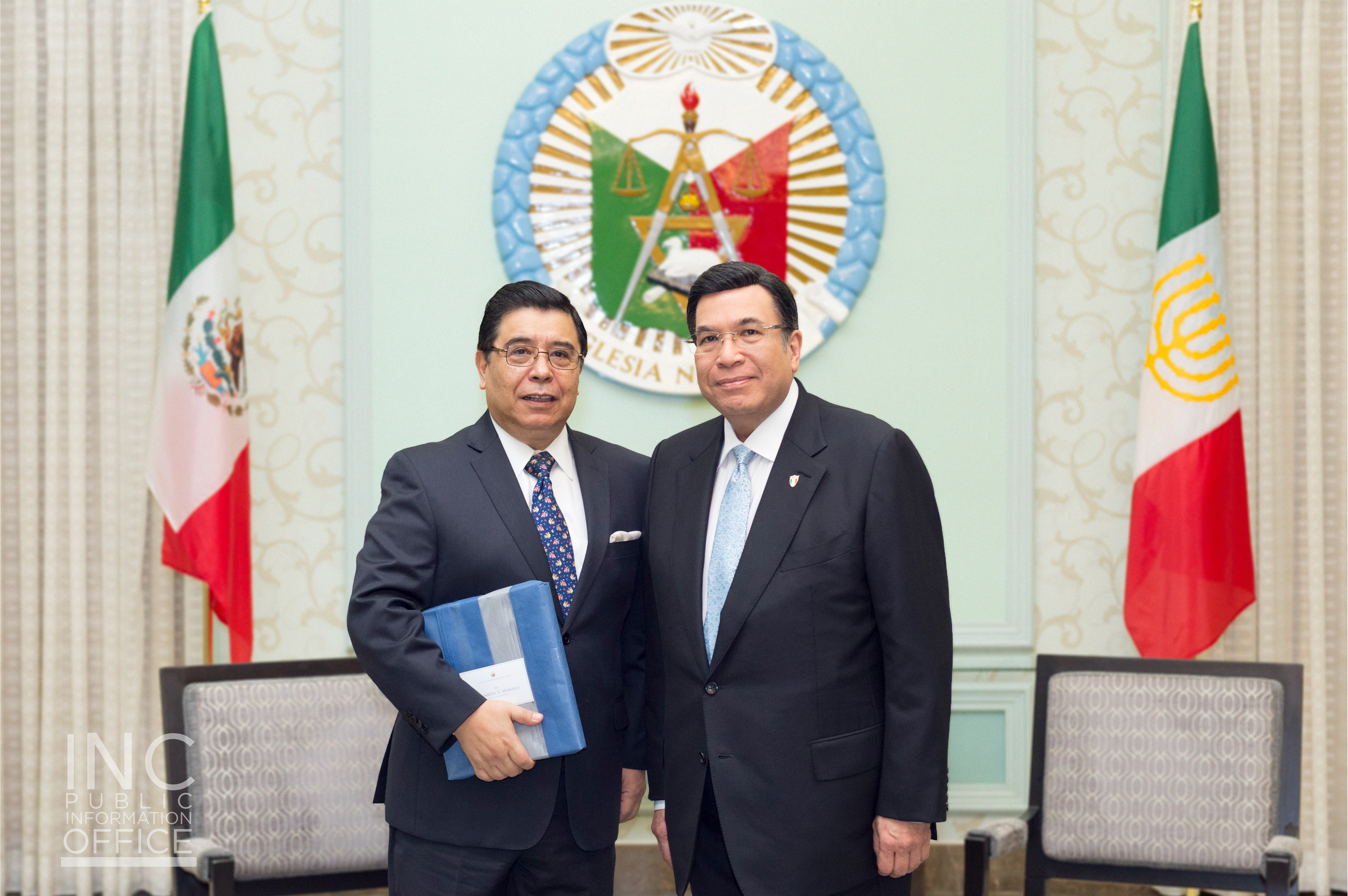 FOR IMMEDIATE RELEASE Iglesia Ni Cristo (Church Of Christ) Public Information Office / PIO@iglesianicristo.net   MEXICAN […]
Iglesia Ni Cristo Press Releases
FOR IMMEDIATE RELEASE Iglesia Ni Cristo (Church Of Christ) Public Information Office / PIO@iglesianicristo.net   MEXICAN […]
FROM LATIN AMERICA TO PACIFIC ISLANDS – INTERNATIONAL RELATIONS EXPAND THROUGH THE IGLESIA NI CRISTO, […]
Certificate Awarded Just Weeks Before Record-Breaking INC Worldwide Walk to Fight Poverty HONOLULU (Mar. 28, 2018) […]
US Ambassador visits Iglesia Ni Cristo (Church Of Christ) Executive Minister QUEZON CITY, Philippines – The […]
62-acre property in East Haddam sees a chance for restoration after decades of silence EAST HADDAM, […]
Click here for more.
In The News
EAGLE NEWS –JUNE 11, 2018 Israeli Ambassador to the Philippines H.E. Effie Ben Matityau visited the […]
HERALD-LEADER — April 26, 2018 The community of La Motte will be a hopping place next weekend, as […]
INCQ Organises Clean-Up Drive THE PENINSULA —APRIL 16, 2018 Doha: Iglesia Ni Cristo Qatar (INCQ), in […]
VALLEJO TIMES-HERALD — MARCH 31 Sometimes it's nice to just say thank you and give a […]
GLOBAL NEWS CANADA – FEBRUARY 18, 2018 The Edmonton Food Bank is receiving a considerable donation […]
Click here for more.