"It's all about me" is written in bold pink letters on Mariela's shirt as she smiles for the camera.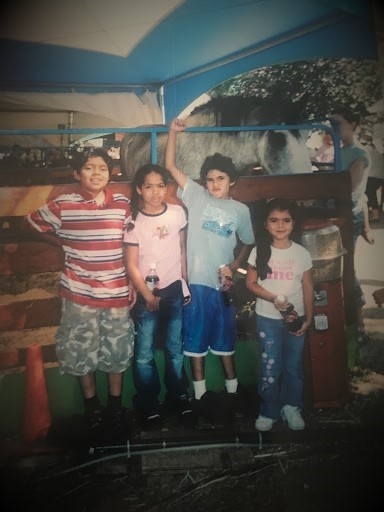 But after the picture is taken, that smile quickly fades because smiling, or the feeling of happiness, was such a foreign concept to her.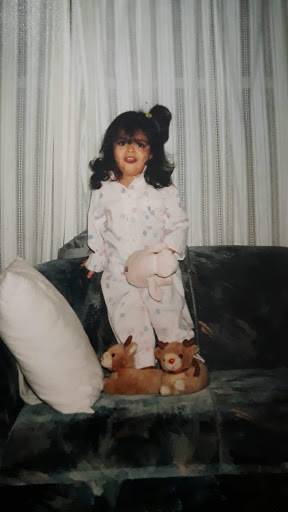 "I would say my childhood was a little bit more different [from] the kids that I grew up with. I grew up in a less fortunate environment…there [was] a lot of violence and just like…no one was really safe. A lot of shootings. And so for that reason, I was not allowed to be out with all my other friends. So it was really like, I would say lonely."
For as long as I can remember I was always bullied. So that didn't really help with just my self-esteem, with my mental health and just making friends in general."
She was shy, and more withdrawn than others. And while most kids her age were busy with memorizing the multiplication table or learning to do laundry while washing the dishes, Mariela was dealing with bigger problems. 
"…he was always over and stuff like that. And he would obviously take that opportunity to…to do his thing to me, which obviously affected me because I was younger than 10 and I didn't know what was happening. So I was exposed really early to just like…all these sexual things. And just, really, from there, it went really downhill with life for me.
I was actually molested as a kid."
Feelings of Worthlessness
At the time, she didn't know those private moments behind closed doors were a bad thing.  All she knew was that whatever was happening to her felt wrong. She felt useless, unwanted, and unloved.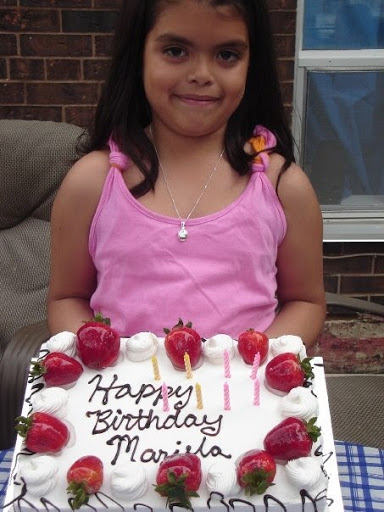 She never told anyone. 
After taking sex education in high school, she realized she was sexually abused. And she was showing all the signs. 
Studies reveal that people who have experienced sexual abuse usually develop low self-esteem and feelings of worthlessness. They grow up not being able to trust anyone and can become suicidal. 
"I've been diagnosed with depression, and frankly I'm not surprised because of everything I've been through, and I actually [did] self harm for a really long time." 
With the blades from pencil sharpeners, Mariela would frequently cut through her skin as a way of releasing the pain that she kept inside.
She blamed herself for everything and hated who she was. 
"Six, seven years after it happened, I opened up, actually, to my dad's girlfriend, because I was doing therapy, and I was doing a psychological assessment…
And then I think in that moment, I started crying. And she came around from the table, and she just hugged me, which I never had...and from there, I told my dad and then I told my mom and then we kind of just like, slowly dealt with it." 
Warmth in Her Heart
She didn't have a lot of friends in high school; she was mostly a loner. She found herself feeling uneasy in a crowd or even talking to a few people.  
But she did hold on to a small circle of friends and hung out with them when she could.  She thought it was strange that her friend's schedule consisted of school, homework, and going to worship service all the time. 
"So I asked him about it, and he was like, 'Oh, I'm a member of the Iglesia Ni Cristo or the Church Of Christ.' And I was just like, 'The Church Of Christ? Okay, that's, that's cool.'
I was just like, 'Can I come to your Church?'"
She attended a worship service, and she felt a warmth in her heart. She was impressed with the choir members and the hymn singing because it wasn't something she was used to. She remembered hearing live bands play at the Pentecostal church she went to as a child. 
Mariela kept attending the worship services. She got to know the people. She felt safe, and she started to believe the teachings taught in the Iglesia Ni Cristo (Church Of Christ). 
"One thing that really made me feel like I was in the true Church, that convinced me that the Church Of Christ was the true Church, was the Bible. Anywhere [in the Bible] that talks about prophecies [concerning the Church]  they [the ministers of the Church Of Christ] teach us was always fulfilled in the Church. And it was always in the Bible. So it was honestly like, I wasn't being lied to. They didn't make it up. They didn't just say it without any proof or any evidence of it happening."
That Relationship with God
The worship service lessons in the Church Of Christ started to fill her heart with confidence, and the friends she made, true Christians, made her feel like she belonged. She found a reason and a purpose to exist. The closer she grew to having a relationship with God, the less she felt like cutting herself. And she knew she wanted to keep learning, but her mother was against it.  
So instead of diving right in, Mariela took her time and waited until she was 18. And her first decision as an adult was to sign up as a doctrinal instructee to become a member of the Church Of Christ.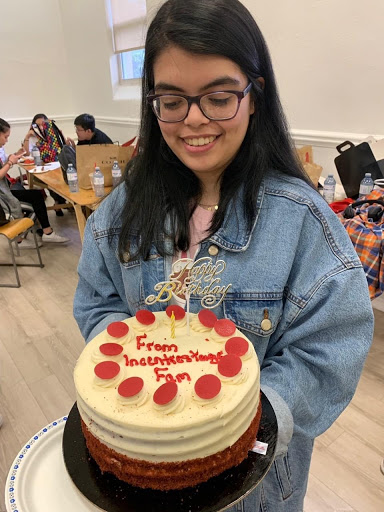 "Being a member of the Church…it just really gave me that satisfaction where it was like, I am getting that relationship with God. What I've always wanted was a relationship with God that was secure, a family that loved me and that I loved, and just happiness in general. And those are the three things that I really, really wanted in life, and no matter what I did, it was really hard to get. But being a member, and actually being baptized and actually being an active member, I got all three [of those] things. Me sitting here today, I'm telling you, it will give you that happiness, that secure feeling that you've always been looking for. That…just love, not only from the members, but it's especially from God.
Being a member [of the Iglesia ni Cristo or  Church Of Christ] really saved my life. Being a member gave me that hope and just love that I always needed to continue on. 
My story of faith is how I want the world to really see how the Church Of Christ changes your life for the good."
Today, Mariela is happy. She can genuinely smile and laugh. And to her, that's a huge milestone because it fuels her confidence and lets her know that she is loved. She is worthy. 
And while her past might be a blur, she's realizing that her life is just starting now and there is an awesome future ahead of her, now that she's developed a relationship with God.