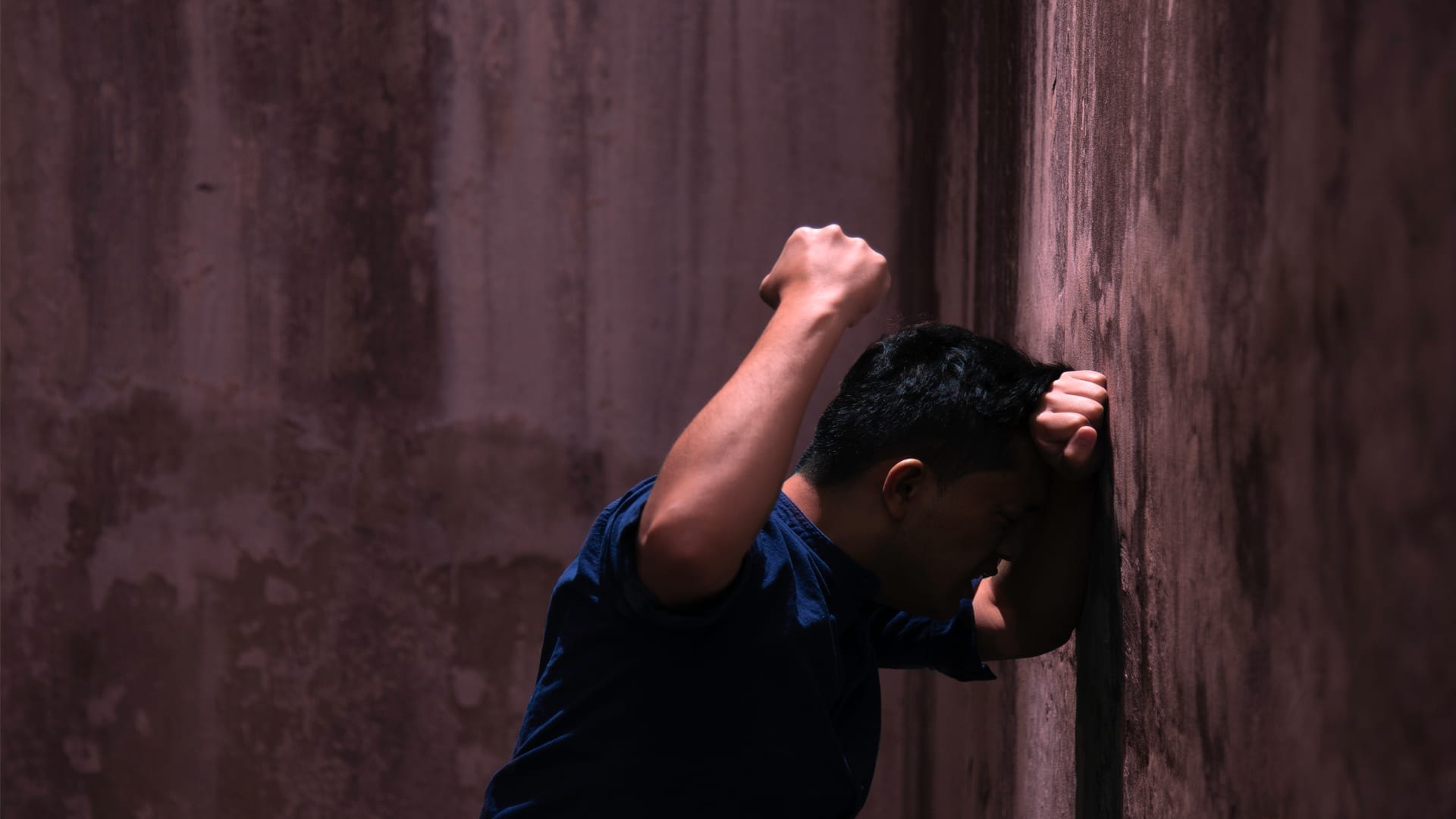 3 Ways To Control Your Anger
Rage consumed me when I was a teenager. Just because of the color of my skin—something that I'm very proud of—classmates made fun of me and I fought back. My frustrations controlled my actions, and I got into way more trouble than I could handle.
I was 14 years old when I started attending Holly Lodge Grammar School for Boys in West Midlands, UK. Before Holly Lodge, all of the schools that I attended were fairly diverse. But at this school, I stood out—I was one of the only people of color at the school, and some of my classmates didn't let me forget that.
Burt had broad shoulders, arms like steel girders, legs like tree trunks. He was definitely bigger than me.
Burt looked at me with contempt whenever he saw me, as if I should have never been allowed to enter the school.
One day, when our teacher was late for our class, we started to mess around, as boys do. Someone started flicking paper pellets with rubber bands, and the class was roughly divided into two opposing teams. Then, all of a sudden, a projectile I launched seemed to change course in midair and flew right into the face of Burt.
Ooops. My bad.
Our eyes locked and I knew something was about to go down.
The room grew quiet as Burt walked over to me. "You wanna fight?" he shouted. I was coming up with a reply when suddenly someone else in the classroom yelled out, "Yeah, 'cors he wants 'ta scrap!"
Right away, all the chairs and desks were moved to the perimeter of the room, and lo and behold, we had a boxing ring big enough to host a heavyweight title fight. Our classmates crowded around us, as we squared off. Burt had a sheepish grin on his face, probably because he was noticeably larger than me. And I'm sure he could hear the majority of our class cheering for him.
They wanted to see me pummeled, this black boy from the streets of one of the poorest neighborhoods in the town. But when I thought about all of the times that Burt and others like him looked down on me, a rage welled up deep inside me. It was an opportunity for me to prove that being black didn't make me less of a human being than them.
60 seconds later, I finally came back to my senses. Burt was sprawled on the floor, bloody-nosed and dazed. My supporters (I had a few, including the only other black student in the school) were parading me around the classroom, declaring me as champion. I felt vindicated. I had proven my point.
But once the adrenaline was gone, and as my bleeding knuckles throbbed, the guilt rushed in.
I had succumbed to expressing my anger physically. And I felt bad. I knew if I didn't learn how to control my anger, I'd end up in serious trouble.
How many times do we let anger control what we do and our way of thinking? It's an easy emotion to give in to, and it takes a conscious effort to change our outbursts. Fortunately, the Bible offers verses about strength and advice on how to overcome anger. Here are three steps that you can take to better control your anger:
1. Get Moving
Physical exercise has some value… 1 Timothy 4:8 (a) TEV
Many agree that there's a causal relationship between anger and exercise. Studies show that physical exercise can uplift your mood, leaving you more relaxed and less anxious.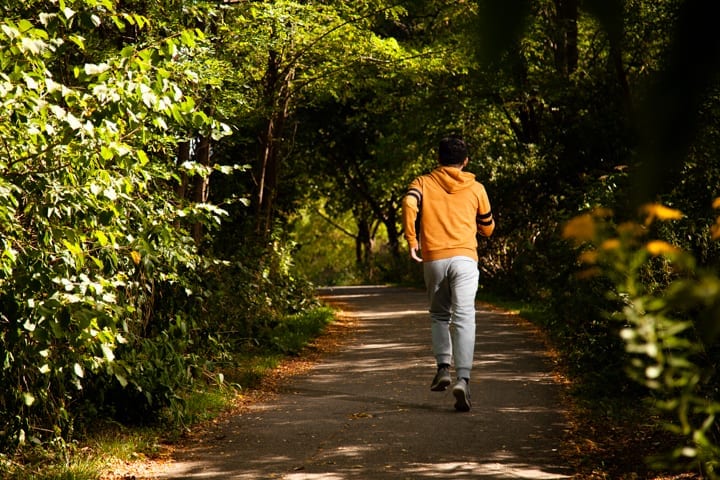 In high school, I became obsessed with rugby. The physical exertion allowed me to work off my stresses, frustrations, and negative feelings. Playing rugby calmed me, physically and mentally. Now, rugby may not be for everyone, but whether you pick up a ball or a racquet, physical exercise can help you keep your angry feelings in check.
2. Rely on God
… but spiritual exercise is valuable in every way, because it promises life both for the present and for the future. – 1 Timothy 4:8 (b) TEV
While physical exercise is helpful, the Bible places even more importance on spiritual exercise. And that includes nurturing our relationship with God.
God gives strength to those who are close to Him, so take the time to learn what God wants from us. Understand how serving Him should take priority over our own wants and needs. And once we have a solid relationship with God, we'll be able to realize that we can depend on him, especially when we're angry.
When I learned this, the importance that I placed on the things that made me angry went away. Now, I don't have to raise my fists to defend myself, because I have the Greatest Defender one could ever hope for.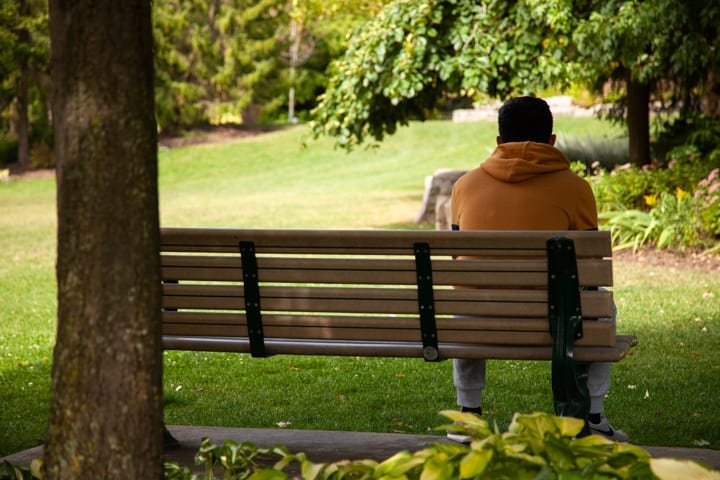 3. Turn to Prayer When Feeling Angry

Don't worry about anything; instead, pray about everything. Tell God what you need, and thank him for all He has done. – Philippians 4:6 NLT



Relying on God means trusting that He is ready to get rid of every challenge that comes our way, including the reasons why we get angry. When we make time to pray and talk to God about our concerns, we're able to show that we trust him and believe that he can solve our problems. Through prayer, I continue to receive answers to my dilemmas, blessings that I yearned for, and the mental strength I needed to control anger before it controls me.
Knowing God and Leaning on Him
Take it from me—someone who has struggled with anger issues early on in life—these 3 steps can help you control your anger. I wish I had taken these steps when I was younger. But, now, I realize that shifting your focus from what makes you angry, to getting to know God and relying on him, will make you more aware of how much God can improve your life.
———————-
This blog was written by Donald Pinnock, a minister of the gospel of the Church Of Christ. He has been an ordained minister for over 27 years. He hosts the show The Solution, where he helps individuals find solutions to life's problems using only the Bible.