My relationship with the pandemic continues to evolve. I'm dealing with the 'new normal' better now, but it wasn't always this way. 
The pandemic forced us all to slow down and make time for activities that we may not have been able to tackle before. I still worked, but I found myself being more productive in different ways. During the first few weeks, I spent a lot of my free time learning how to cook, re-organizing and decluttering, trying at-home workouts on YouTube, and checking up on friends and family. If this was the new normal, I wanted to know all about it. And like a lot of people I know, I made the mistake of watching the news constantly.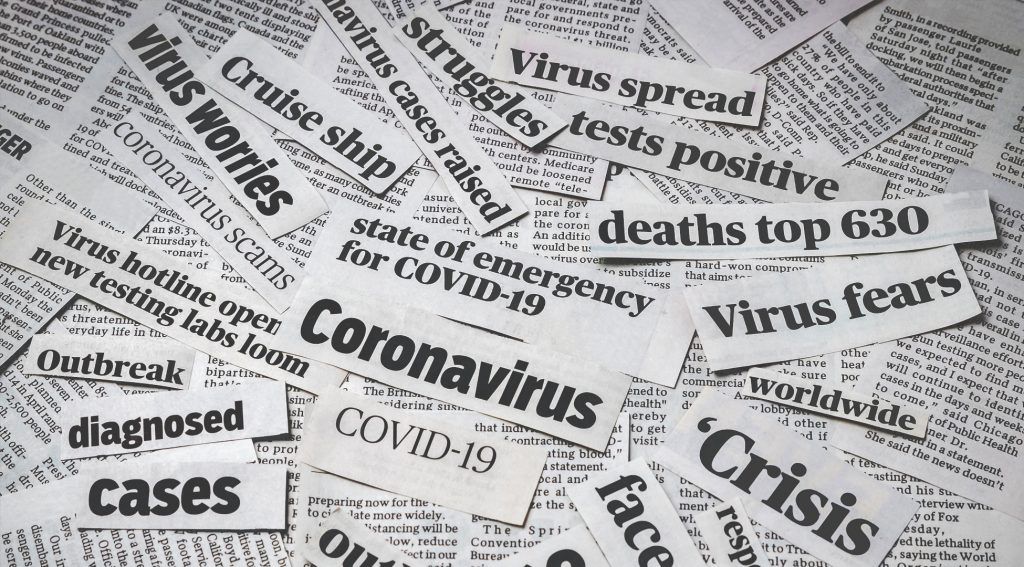 Looking back on it now, I probably went overboard with the amount of news that I consumed.
I would listen to a news podcast right when I woke up and was glued to my Twitter news feed throughout the day. I watched live news updates like they were sporting events. 
I shouldn't have been surprised when I started to get affected by the heartbreaking personal stories of frontline workers and the rising number of COVID-19 cases all over the world. I became afraid and started to experience the debilitating effects of anxiety.
I started to obsess over how much danger we're all in, including me and my family. My sister works as an ER nurse, and while she's at risk of getting infected by COVID-19 everyday, we were fully aware that she could also pass it on to us. It became clear to us that we had to limit seeing one another if we wanted to keep our family safe. 
Then, the pandemic and all of its complications hit closer to home. My grandmother got sick and was rushed to the hospital. Later, doctors confirmed that she was infected with COVID-19. 
I thought about her 90th birthday earlier this year. Our extended family here in Toronto had a small, intimate dinner at my uncle's house. She was surrounded by some of her children, her grandchildren, and her great grandchildren. That evening, I remember hoping that despite her condition—she had progressive dementia and mild Alzheimer's—she would remember all of us celebrating this milestone with her, that she would be present enough to remember, even short intervals of that evening. 
When I heard she was diagnosed with COVID-19, I hoped for the exact opposite. The hospital only allowed immediate family to visit, and visiting time was extremely limited. During her last days, my grandmother was, for the most part, alone.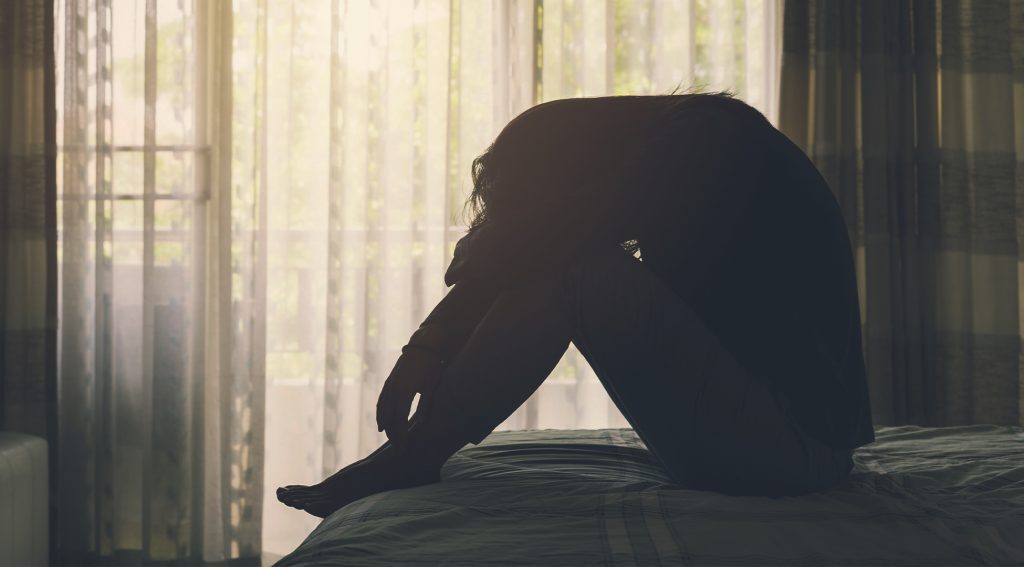 Shortly after that, I developed insomnia. 
I kept replaying the same thoughts in my head—life is so uncertain…we have so little control…grief looks different on different people. 
I know it's important to identify and understand how you're feeling. Trust me, I get that. I'm the kind of person who processes her feelings through words—whether I'm writing about it or talking about it. And this involves sitting with those feelings and figuring out what I want to take away from them. But dwelling too much on my anxiety, fear, and grief threatened my ability to remain hopeful. I understand that now. 
I'm absolutely aware that I can't shut these feelings off completely, but I also know that I need to make an active decision to remain hopeful—always. I choose to hold on to what I've always known.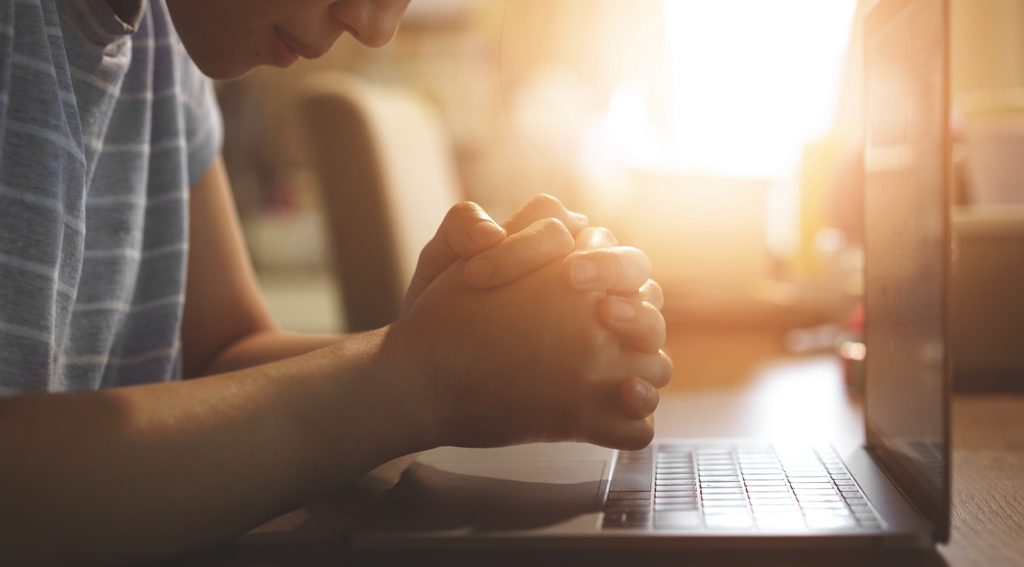 Thankfully, I still had the opportunity to attend worship services online.
I was still able to receive encouragement and guidance from the Bible.In our worship services in the Church Of Christ, we are always being taught the words of God. Something I truly needed to remain hopeful during this pandemic. Knowing that God's love and mercy are there for me as one of His children, I don't let myself get discouraged. I just keep on putting my trust in God no matter what.
I'm old enough to know that life is so uncertain. We're all just doing our best, living with the times that we're in. It would've been easier for me to dwell on the uncertainties, and to focus on the heartbreak that people, like myself, were going through.  Those stories are at an all-time high these days.
But choosing to pay attention to stories that inspire and give us hope—that's what'll help us sleep at night. 
So I paid attention. I looked for stories about people who are also struggling throughout this pandemic, but at the same time, have found hope in the circumstances that they've been given. I want to share my favourites with you, and I hope they help you as much as they've helped me. 
Coping with COVID-19: Renjy Corpuz-Pineda

Back in March, when everyone was trying to adjust to a new normal and coping with being in quarantine, Renjy and her husband learned that they had their own 'new normal' to prepare for as well. They found out that they were pregnant with their first child. Renjy's story reminds us that even in the most uncertain times, God can still surprise us with so much joy. 
Heart & Soul Surprises Listeners

– Even though I knew this was happening, watching the surprised look on our listeners' faces still made me smile. As part of the Make Kindness Contagious campaign, the Heart and Soul team reached out to some of our listeners to help them connect with the people they missed the most. You'll laugh, you'll cry, and you'll also want to hop on a video call with your favourite person. 
How To Overcome the Impact of Lockdown

– Dr. Darwin Buyson, a clinical psychologist, shares practical tips on how to overcome cabin fever during lockdown. He also gives insight on why we experience cabin fever, and the coping mechanisms that we may fall into. But what I found really helpful was this simple reminder—we can't rely on our own abilities, especially in the most challenging times. We can only trust in God and His limitless capacity to help us. 
I live in Toronto, Canada and as I write this blog, Ontario's Premiere just announced a second lockdown for our city. This is happening while winter season is just about to begin. Many of us are facing the possibility of spending months cut off from close friends and family.
And while we can't control how this pandemic can further affect us and the people we love, we can choose what we allow to take space in our minds. We can choose what to focus on. And what I choose to focus on are the teachings and promises of God in the Bible, which we are taught inside the Church Of Christ. That is what helps me to stay hopeful, because I know that God always keeps His promises to His people. He will never abandon us.