Three Lessons I've Learned Through Trusting God
I haven't been able to turn away from the news about Covid-19. The images of empty cities in Italy, the long lines at Costco, and the maps showing the spread of the novel coronavirus is like watching an episode of the show "24" except the antidote doesn't show up within 24 hours.
It's no wonder people are in a panic. Even now as people talk about recovery and trying to go back to normal, scientists are quick to point out the risks.
Times like this give us two options: worry and panic about what will happen, or trust God in all circumstances. One may come naturally. The other is something we need to learn.
Learning to trust God in all circumstances
I have always heard the reminder to trust God. In worship service lessons, the Bible verses read remind us to trust God. Don't worry. Don't be anxious. 
But like we were recently reminded in a worship service led by the Executive Minister, while we live in this world tough times and challenges will continue to come in our lives to test us. It's not a one time test, nor is every test the same. But one gives us an opportunity to prove our faith and trust in God. 
I was 20 years old, and in my third year at San Francisco State University when I faced one of the biggest tests in my life. Up until then, my biggest dilemma was whether or not I'd get to go to college away from home.  
That all changed with one Friday morning. I got a phone call from my now brother-in-law that my dad was in the hospital. He had a massive heart attack, and I needed to go home right away. 
I ran to my car, and before setting out to drive home to pick up my stuff to go to the airport, I said a prayer. I pleaded to God to just make everything okay for my family.  
At the airport, I called to check-in, and my grandma broke the news. 
My dad didn't make it. 
That day was one of the worst days of my life.
Applying the lessons I've learned from the Bible
Your worst days, the moments when life doesn't turn out the way you expect, when it seems like nothing good could come next, when it's easy to think that God has left you—those are the best days to learn what happens when you trust God.
But I have to admit that was not my first reaction. I was in shock. I asked why. I wondered what life would be like without my dad.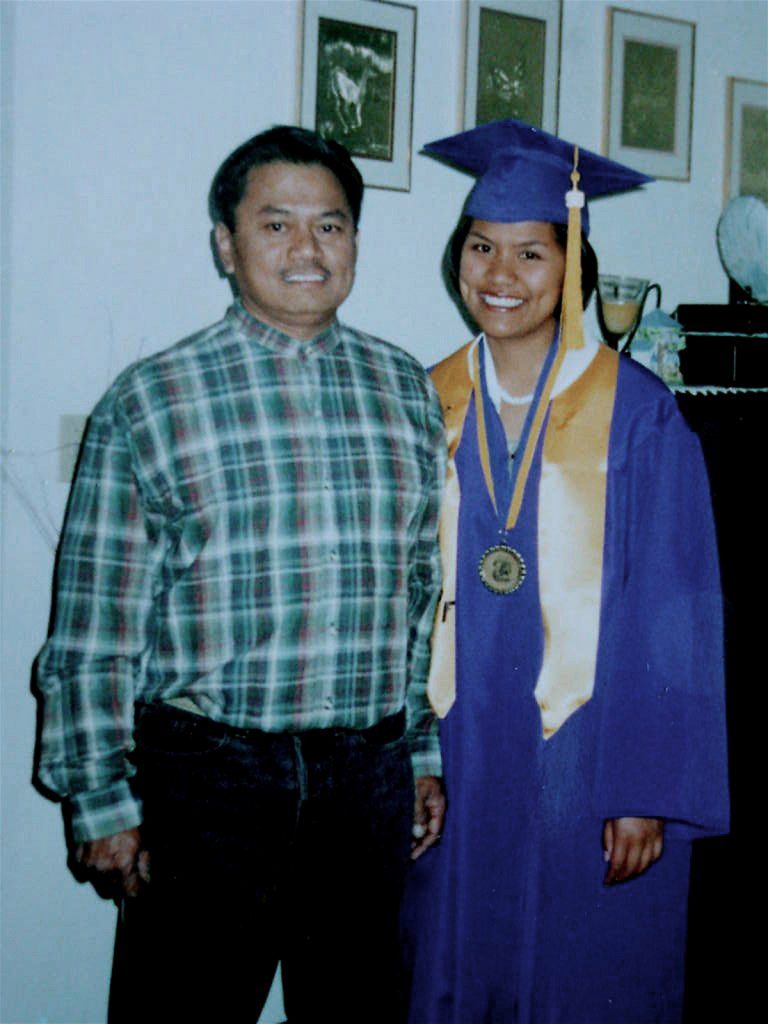 But I also grew up hearing the lessons in the worship service in the Church Of Christ about having faith and how God will test your faith. And how tests are a way to prove your faith.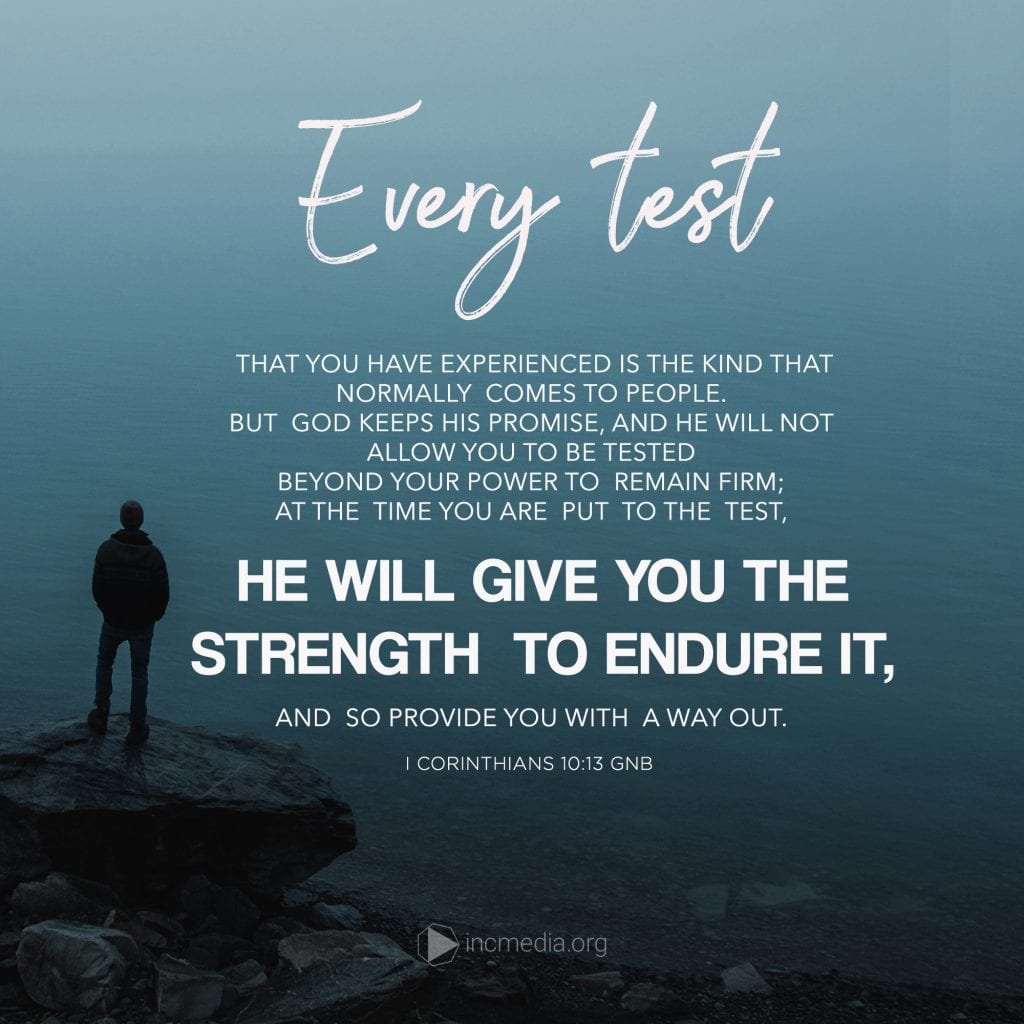 So I changed my prayers. And slowly my prayers went from questioning what will happen to us now to asking God to take care of us. From demanding why this happened to my family to asking for the faith to understand. That's when I started to see God's plan for our life. 
When I look back at this moment in my life, I know that losing my dad gave me the opportunity for me to see first hand what God can do when you put your trust in Him. 
Lessons I've learned when I've trusted God in difficult times 
1. God's answer isn't always what you ask for. It's better.
I could never have prepared for my dad's death, and for a few days, I couldn't really see past it. When we're going through something bad, it feels almost impossible to see the end. And honestly, it's only impossible because you're trying to do it without God.
I remember walking around on my parents' street wondering, what happens now? I even asked a friend, whose dad just passed away months before, what it was like to live without a dad. He didn't have answers, and neither did I.
What I did have, though, was my faith. I just kept praying, pleading, and placing my trust in what God could do. And I waited for hope to appear.
And it did. 
Two days after my dad died, my family and I went to attend worship service. My mom performed her duties. My sisters sang in the choir. My mom said we all had to go back to our lives, even if it was hard. 
At that moment, I could already see God directing our lives through the strength my mom showed us. 
And now when I look back at it, I can say God was already taking care of me even at the moment I found out my dad didn't make it. 
But the worst is never the worst.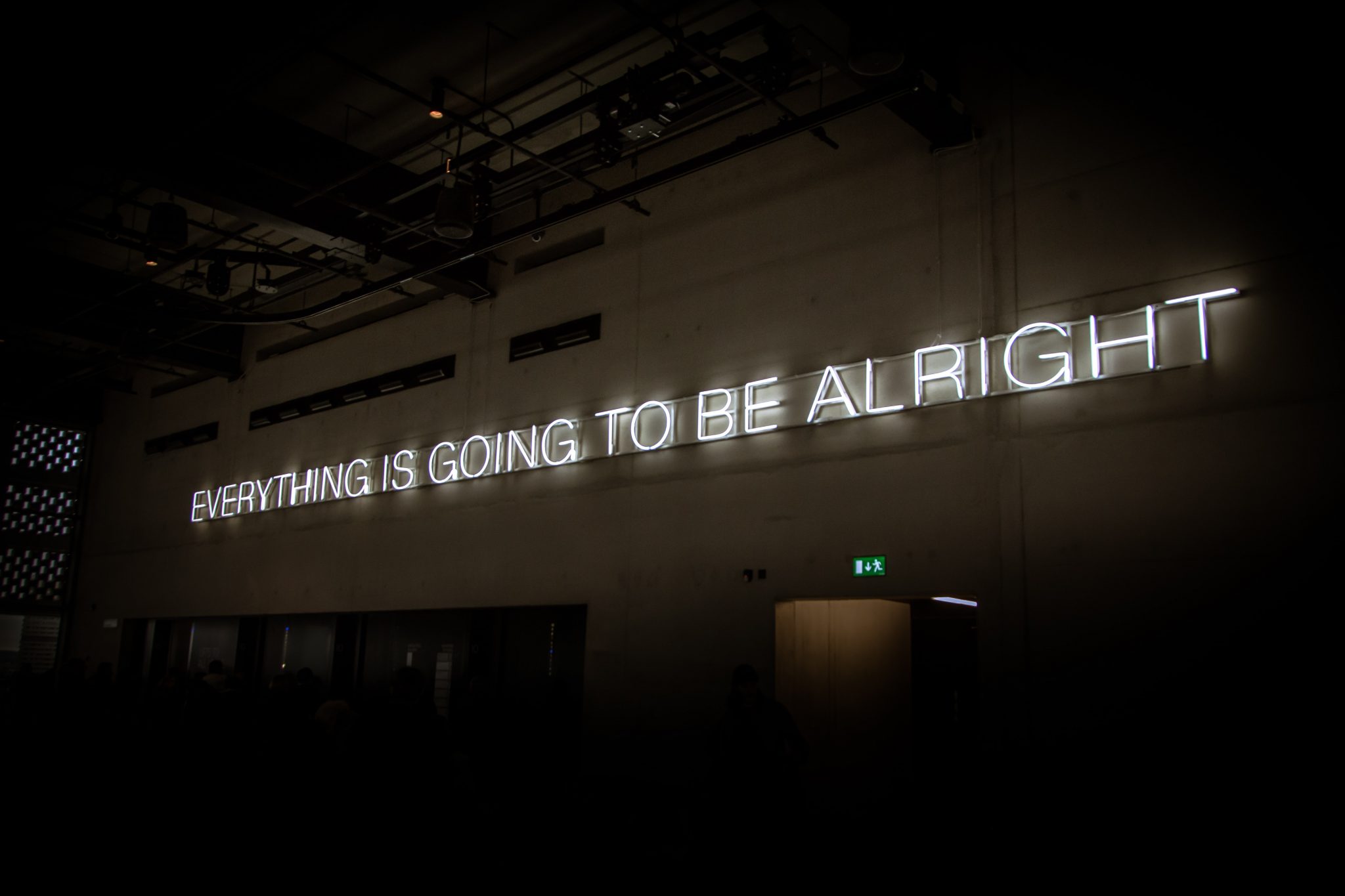 When you're in the thick of it, it's easy to get stuck thinking about worst-case scenarios. You imagine all the things that could go wrong, and you get stuck. I've learned in instances like this, it's essential to pause and listen to God's answer.
A parent dying can seem like the worst thing that can happen. And having gone through it, it's pretty unimaginable. At that moment, it was easy to get stuck on all the worst-case- scenarios, even trying to imagine what life would be like post-dad was hard. 
There's this Bible verse I've heard in worship service that helps me look beyond that moment.
In Lamentations. 3:28-33 & 25-26 MSG:
28 When life is heavy and hard to take, go off by yourself. Enter the silence. 29 Bow in prayer. Don't ask questions: Wait for hope to appear. 30 Don't run from trouble. Take it full-face. The "worst" is never the worst. 31 Why? Because the Master won't ever walk out and fail to return. 32 If he works severely, he also works tenderly. His stockpiles of loyal love are immense. 33 He takes no pleasure in making life hard, in throwing roadblocks in the way: 25 GOD proves to be good to the man who passionately waits, to the woman who diligently seeks. 26 It's a good thing to quietly hope, quietly hope for help from GOD.
And little by little, we saw God showing us that this moment of sadness was not the end of the world for us. In fact,  we saw how even when God takes away a blessing, He also has the ability to give you more blessings, if you pass the test.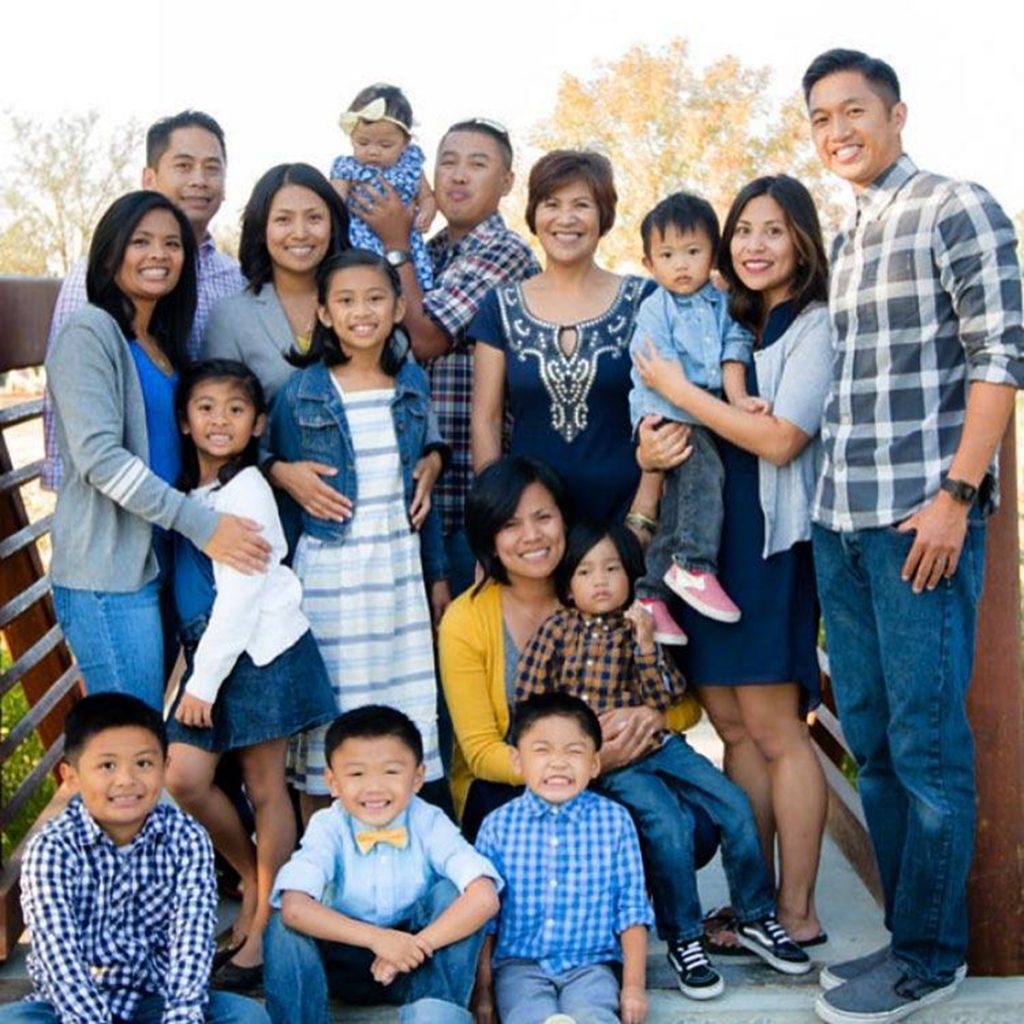 My siblings and I graduated from university and got careers. There were weddings and births. My mom has eight crazy grandkids, and more importantly, each one of us leveled up in our faith. My mom became a deaconess, my brother is now a head deacon, and his wife and kids are Church officers. My sisters and their husbands all have duties inside the Church Of Christ (Iglesia Ni Cristo), along with their kids. I ended up working for the media department of the Church Of Christ (Iglesia Ni Cristo) creating content for incmedia.org to help introduce the Church Of Christ to many more people.
Since losing dad, I learned that every problem will try to break you. But if I face each loss, disappointment, or heartache with the teachings of God in mind then I can rise above any situation as a better Christian. It's easy to become paralyzed by fear so I'm thankful for the strength, peace, and guidance I receive in the worship service and the privilege to serve God. 
2. God's plans are always for the good, even when you don't see it right away.
On rare occasions, I think back and imagine what life would have been like if my dad was around still. How would he have felt walking my sisters down the aisle? Would he think it was funny that half of his grandsons have a variation of his name? Rey, Raymond, Rayden… Would he and my mom just spend their retirement traveling around and visiting us kids?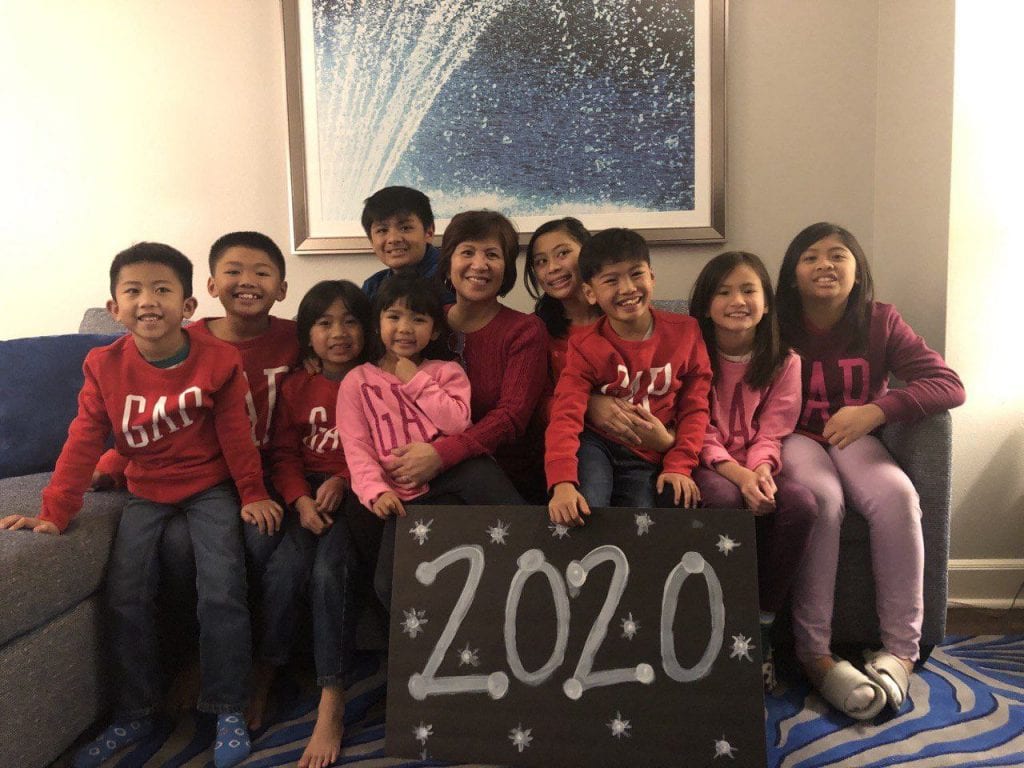 But I try not to think about the what-ifs as much. Instead, I focus on how the experience has bonded my family. I remember a year after my dad passed away, I got into a car accident that totaled my car. I was okay, but I didn't have a way to get home for the Turkey holiday, so my siblings and my mom all drove four hours in holiday traffic to pick me up and see if I was okay.
Even now, with all of us grown up and living in different parts of the US, we are in constant contact. We support each other and look forward to every opportunity we  have to be together as a family. 
Life isn't always easy, but when I look around at my family, even now when it's just through Skype, while everyone is sheltering in place, I am reminded of that prayer in the car when I got the call, and I see God's answer to that prayer each time. 
3. Trusting God in good times and in bad
It's hard not to feel a little bit of fear watching the news. Seeing the death toll rise. Feeling that sense of uneasiness not knowing what tomorrow will be like or if everyone in my life will be okay. But when feelings like that creep in, my experience has taught me that the best response is to pray and trust God.
It has gotten me through each time.
Couldn't find a job after college? Pray and ask God for help. Heartbreak? Pray to God for comfort. Worried about being away from family? Pray to God together and ask for His protection. Laid off from your job? Go to the house of worship and pray to God for the faith to trust in His plans. 
And so on days like the ones we've been having, I am reminded of another Bible verse I've heard numerous times during a worship service about waiting for God.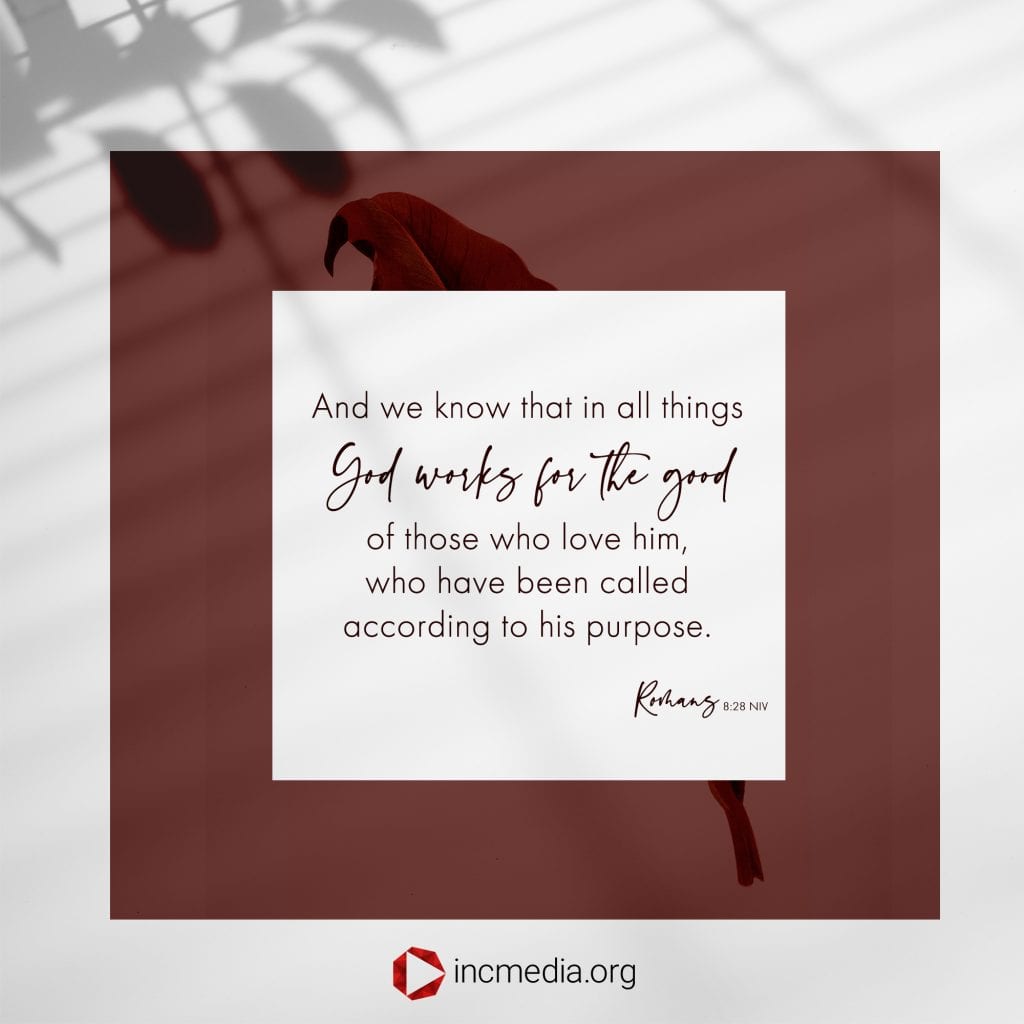 Every time I hear this Bible verse in the worship service, I am reminded that to love God isn't just something you can just proclaim, as a true Christian— it's about action. It's about doing what God wants. And if I follow what God wants, then I can be confident that in all things God will work for the good.
And as a minister pointed out to me long ago, it's not a promise that everyone has, but as a member of the Church Of Christ (Iglesia Ni Cristo) it's a promise given to me. 
Worried about the future? You always have options.
When life gets hard, we always have two options in how we respond, panic and worry or put our faith and trust in God. If you want to learn more about what it means to put your trust in God or to talk to a minister of the Gospel about how the words of God can help ease the uncertainty you might be feeling right now, set up a time to talk. 
---
This blog was written by Renezen Benedicto with biblical support by Richard Juatco, a Minister of the Gospel of the Church Of Christ. She is the second child of Rene and Zeny Benedicto and the aunt to eight nieces and nephews. 
Richard Juatco has been an ordained minister in the Church Of Christ (Iglesia Ni Cristo) since 2014.