Dearest College Seniors,
Hi. I'm Denise. University of California, Davis, Class of 2006. Sociology major with a minor in Education. University of Phoenix, Class of 2011. Master's degree in Psychology.
I remember being where you are right now, having completed an undergraduate and graduate degree. You're at the cusp of what many believe is "adulthood." The last few years were spent in preparation for the door to open to your dreams on the other side. How exciting!
Or, maybe not. 
In 2020, the world seemed to come to a standstill. Dreams were put on hold and everyone, including students, were forced into embracing uncertainty. Looking back, the year of COVID-19 seemed like one long, confusing, mask-wearing day, didn't it? From getting thrown into the world of distance learning, to the slow realization that your graduation from college would be forever intertwined with this pandemic.
As the world starts to gradually open back up after a long hibernation, on top of the general anxiety about graduating college, you have these added fears that no one could have predicted.
Next Up? Looking for your first post-grad job
Jessica Robinson, who graduated from the University of Melbourne, Victoria, SA in Mechanical Engineering, had her own college senior fears. "…even if there will be any job opportunities, the competition will be so high that it will be nearly impossible for freshers like me to sail through it. However hard I try to keep myself motivated, the sad reality of today pulls me down."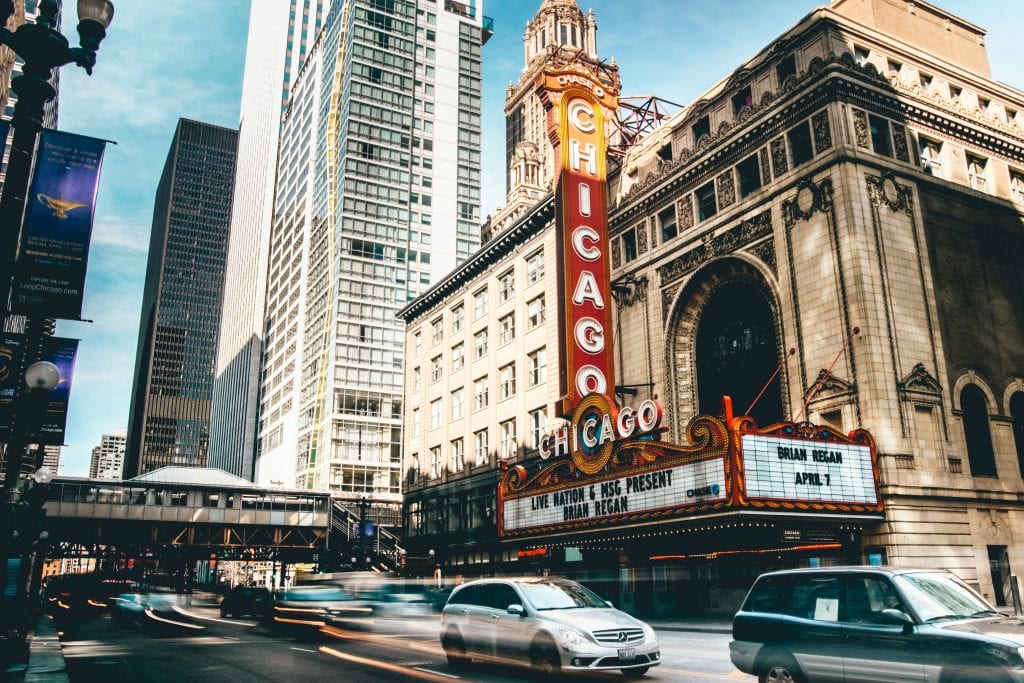 Chase Devens of the University of Wisconsin, Madison, saw his living situation was affected. "My original plan was to live with friends in Chicago, which may not happen anymore due to the pandemic. No one is willing to sign to live anywhere at the moment because we don't know how long the effects of the pandemic are going to last," says Devens.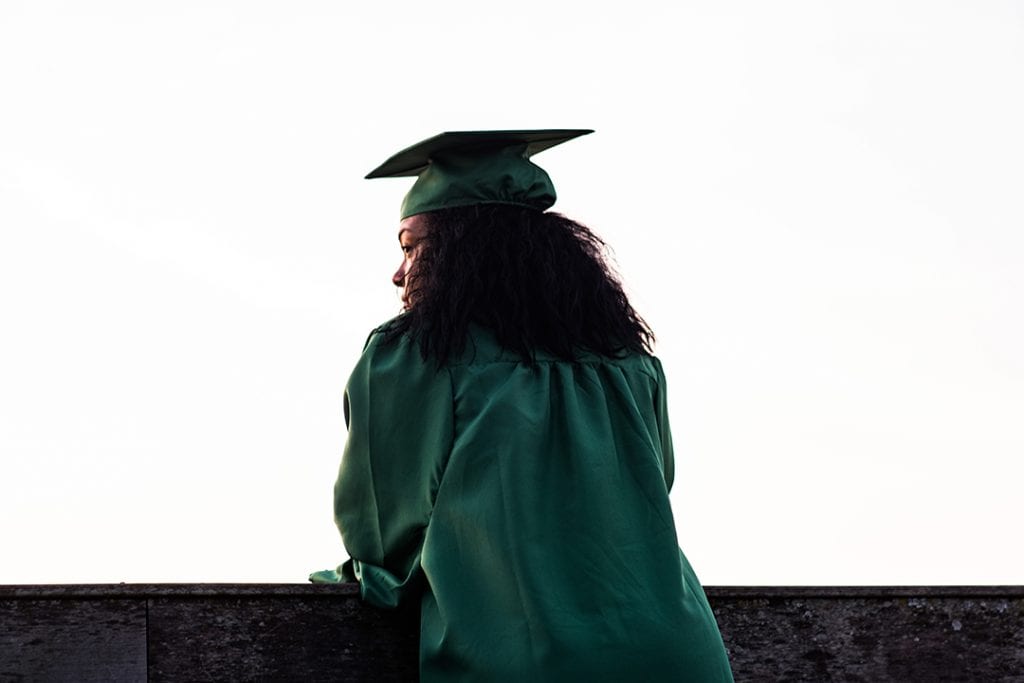 Advice for Graduates
While the circumstances you face are extraordinary, you may find it useful to gain some perspective from people who have tread the waters of the post-grad world before you, and didn't let uncertainty or failure define them:
"My original plan after college was to work for a year then go back to school. But I didn't get accepted to school when I first applied, so I had to take a few more gap years. But because of the extra gap years, I was able to get more life experiences—move cross country, travel, spend more time at Church. I never would have gotten these experiences if what I originally planned happened. Making plans is important, but being flexible despite uncertainty is even more important."
Kelvin Moncera
Class of 2014 University of Maryland, Microbiology
Currently studying to be a Doctor of Osteopathic Medicine at Western University of Health Sciences
"Don't think you have to have it all figured out when you graduate. Pray to God for guidance, and that whatever path you take will allow you to still worship Him. Don't worry so much about how much money you make because the pressure and motivation might cloud judgment. What is more important is [using the money you do have wisely]. God will always provide as long as we put Him first in our decision making. And sometimes when opportunities fall through, it is because He has something greater in store, so patience is key."
Natasha Esguerra
Class of 2005 Princeton, Ecology
"Remember there is much power in resilience. There is a strong chance you will work hard for something, and despite all your talent, skill, and will, you still won't get it. The ability to get back up and not doubt yourself or the process can be so powerful. Many of the best assets of your character will come through practice, and that includes practicing how to fail and how to pick yourself back up again."
Eileen Dagdag
Class of 2010 CSU East Bay, double major in Sociology and Interpersonal Communication
Class of 2014 UC Davis, MA in Education
Trust God with your plans
Eileen may be on to something there. Both resilience and perseverance do guarantee some degree (see what I did there!) of success. 
I say this because her advice coincides with what we've learned in the study of God's Words in the worship services recently: how seemingly failed plans are perhaps just tests of faith and how persevering or being resilient during those tests leads to more success than the original plan itself. 
The verse in the Bible, I Peter 1:6-7 (NLT), makes this clear: 
6 So be truly glad! There is wonderful joy ahead, even though it is necessary for you to endure many trials for a while. 7 These trials are only to test your faith, to show that it is strong and pure. It is being tested as fire tests and purifies gold – and your faith is far more precious to God than mere gold. So if your faith remains strong after being tried by fiery trials, it will bring you much praise and glory and honor on the day when Jesus Christ is revealed to the whole world.
Moreover, though you may think otherwise, there are still factors under your control: your ability to reach out to people and resources to help you adjust to the current situation of the world, and the source from which you draw strength. The latter packs a more powerful punch than you think. More people now are turning to prayer to help them get through this pandemic and whatever frustrations it brings along. 
In lessons taught in recent worship services, we learned from Philippians 4:6 LDB: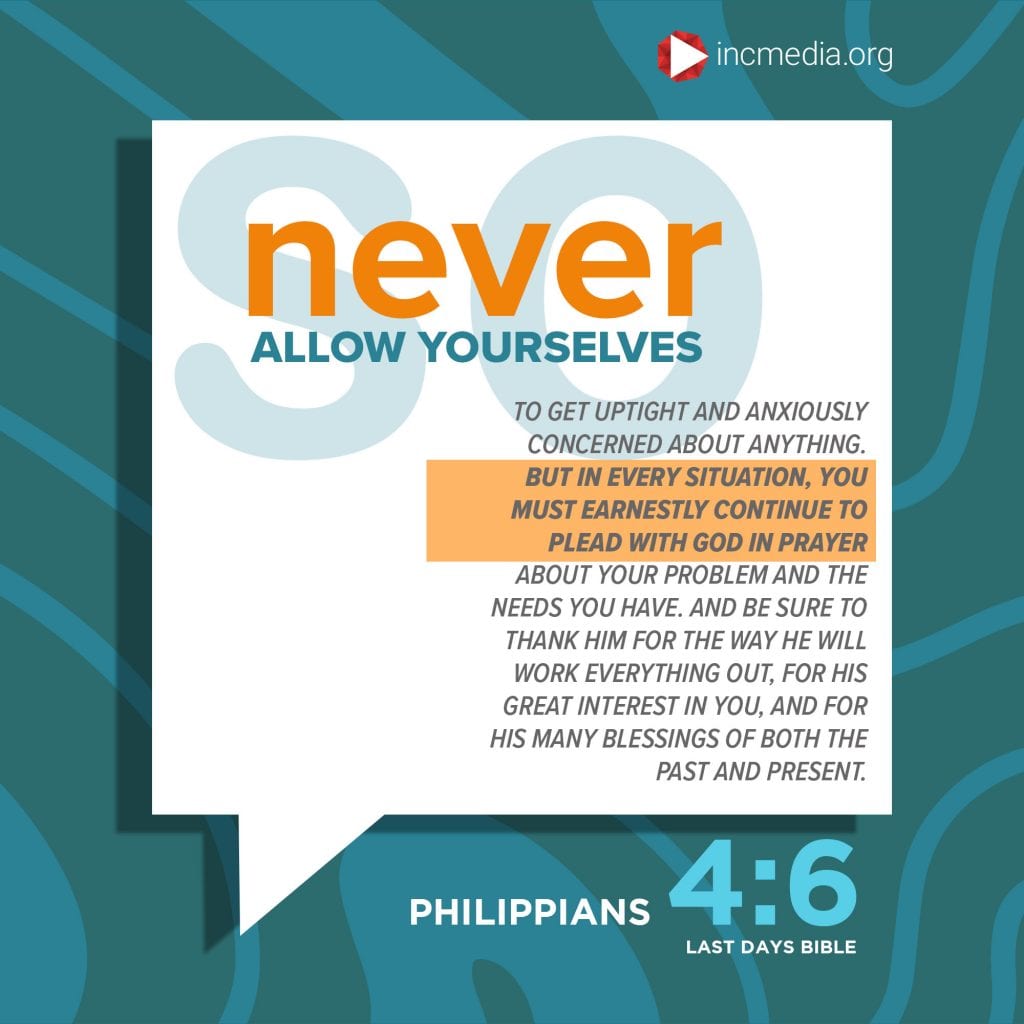 Though this pandemic may have put your dreams on hold for the time being, you are not without hope. You will get through this. 
As we look forward to the future, always keep in mind the Bible's teaching that we should not depend on our own understanding, no matter how knowledgeable or educated we may be. 
Let's seek God's will in everything we do and trust Him with all our heart, confident that He will show us the path to take. The Bible says that in Proverbs 3:5-6 (NLT): Trust in the Lord with all your heart; do not depend on your own understanding. Seek his will in all you do, and he will show you which path to take.
Interested in learning how God's words can guide your plans? Set up an online appointment with a minister of the Church Of Christ and let's start a conversation. 
---
About the Writer:
This blog was written by Denise Alignay with biblical support by Richard Juatco, a Minister of the Gospel of the Church Of Christ.  Denise graduated from college online before it was the trend. She enjoys the timeless advice of the Bible for life's ups and downs. Her other full-time job is bubble blower for her recent preschool graduate and his 1-year-old sister.
Richard Juatco has been an ordained minister in the Church Of Christ (Iglesia Ni Cristo) since 2014.