"For me it was something I dreaded doing and it didn't really mean anything more to me…" – Paolo Montinola
Paolo Montinola was raised in a loving and supportive home. He followed everything his parents told him to do. But there was one family tradition he thought was pointless.
Praying the Rosary
"When I was younger and I would see my mom pray, I didn't know why she was doing it. I did what I was told, but I wasn't told what it should mean to me. As soon as I could talk, we'd do what's called the 'Rosary,' which is repetitive prayer in a pattern for Catholics."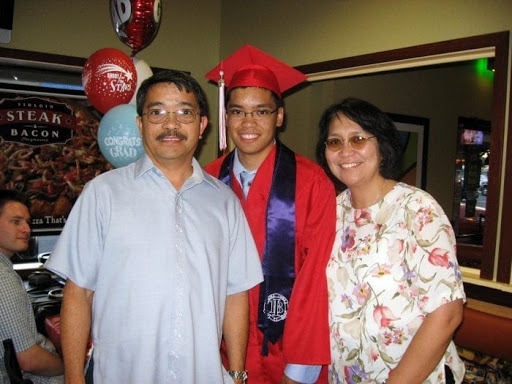 But to be a good son, Paolo kept following what his parents wanted him to do. 
"It just… it didn't have an effect on me. It's like I'm just saying the same words over and over, I [didn't] really know what the words meant; I was just taught to say them. I was never taught what it was supposed to mean, how it's supposed to affect my life.  And it's just something we're supposed to accept. For most of my life, that's what prayer was, unfortunately. It was just something that I just did because I was told to."
It wasn't until he was in high school that Paolo learned the importance of God, true faith, and the Bible…but he learned it somewhere else.
"It's not what I expected, because the Catholic Church and Iglesia Ni Cristo—they're so different."
Paolo was invited to a Bible study in the Iglesia Ni Cristo (Church Of Christ) by a friend, and it was there he learned that the Church Of Christ believes in the Bible and that it's the sole basis of their faith.
"I actually started thinking about what I learned and how it was different from what I'm used to. In between the Bible studies I would examine what exactly was different; how [I felt] when I was at the Bible study, and that's where it really sparked."
The Iglesia Ni Cristo (Church Of Christ) believes there is only one true God, the Father, and there is a correct way to pray. 
"The minister really took the time to take care of the Bible students. After each worship service, he would sit us down and ask us, 'What did you learn from the lesson today?' I've never had that before—someone asking me what I learned and what it meant to me. Then he said, 'Each time you come together, one of you will pray. But don't worry, I'll guide you through it.'"
Learning to pray the correct way
"How I learned to pray was first through our group prayer meetings. It was so refreshing because I thought that a prayer was [something] you [only] did by yourself. And there was this person guiding me on how to talk to God. I never had someone guide me that way. He sat me down and told me the parts of the prayer. First of all, make sure it comes from the heart. And that was something I never heard before. Make sure it comes from the heart. It's different each time because you're praying to God. You're actually talking to Him. You're [not just] reciting something. That's when I really learned how to talk to God. It became more than just the word 'prayer.' It became conversing, and letting God know all your cares and worries, and knowing with full confidence that He's listening."
Paolo was faced with a big decision. Would he leave the Catholic Church behind, walk away from his family's traditions, and risk disappointing his parents, and would he take a leap of faith? After learning about the power of prayer, Paolo decided to pray on it. 
"I felt so lost. I felt confused. Am I even where I'm supposed to be? The first thing I prayed for was, 'Show me the way. If I'm in the right place let me know. If this new church is where I'm supposed to be, let me know also.' I prayed for guidance. I prayed for answers and I also prayed for comfort."
God answers prayers
Paolo moved from Sacramento to San Diego. He was in a new city by himself. He was lonely and decided to attend a worship service. The moment he arrived, he was welcomed by the members of the Church Of Christ.
"I don't know where I would be without them. I knew it was God's way of taking care of me. I knew for a fact that God was with me at that moment. I knew for a fact that I made the right choice, that I was where I was supposed to be." 
Paolo was baptized into the Iglesia Ni Cristo (Church Of Christ) in 2011 and has learned the true value of prayer.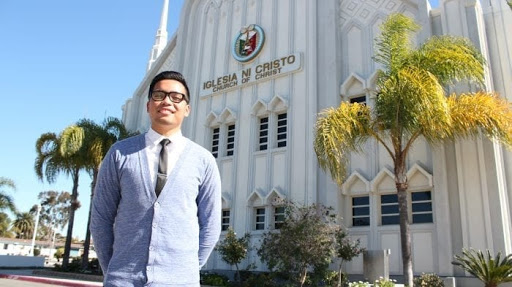 "Looking back now, it's like every step of the way, He guided me. I could keep telling myself that all these things were coincidences. But at a certain point you have to tell yourself that all these things aren't happening just by accident. It's because God has been guiding you. God listens to the prayers of His people"