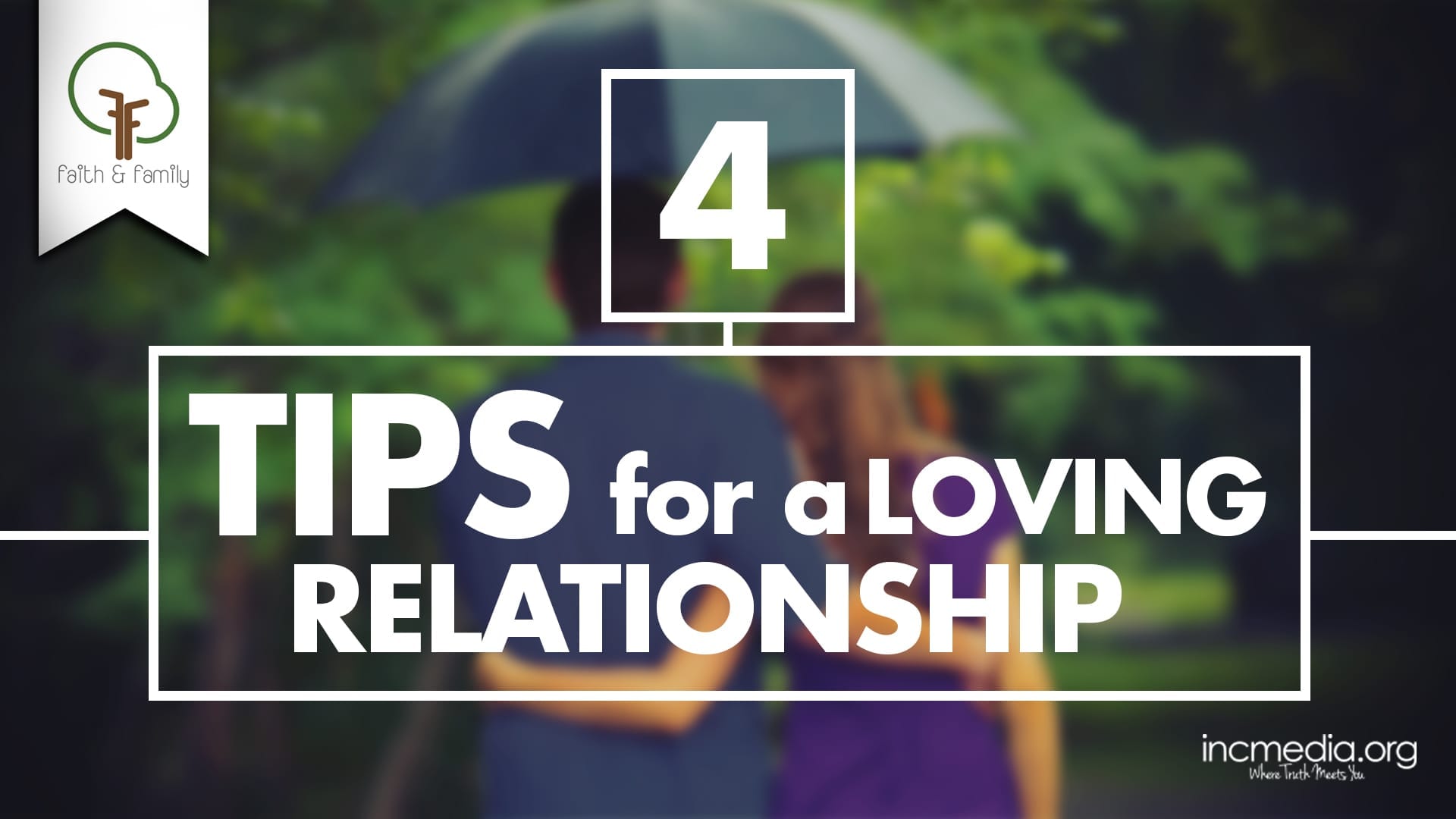 4 Tips for a Loving Relationship
Have a cooperative discussion
Cooperation. It's easier said than done. We have a natural tendency to think of what we want first before anything else. One can argue that we do this because of our love for ourselves. But this same love should also be what we have for our spouse. We made a vow to love them as we love ourselves. When it comes to making decisions together, does this promise still shine through? Be respectful and listen to each other first before sharing your thoughts or opinions. Treat one another, as you would want to be treated.
If you give each other that same respect, cooperative discussion falls right into place.
As a servant of the Lord, you must not argue. You must be kind to everyone. You must be a good teacher, and you must be patient. You must gently teach those who don't agree with you. Maybe God will let them change their hearts so that they can accept the truth. (2 Timothy 2:24-25)
Aim for a win-win decision
A win-win decision is the fruit of cooperation. Listen to the pros and cons of each side and weigh them together. Be completely honest with yourself and with each other. Compromises may need to be made. If so, ask yourself, "What will help US?" not "What will help ME?" Marriage is a united effort and if our genuine concern is for our spouse first, then our own needs will inherently be considered as well.
You were all called to travel on the same road and in the same direction, so stay together, both outwardly and inwardly. You have one Master, one faith, one baptism, one God and Father of all, who rules over all, works through all, and is present in all. Everything you are and think and do is permeated with Oneness. (Ephesians 4:4-6 ERV)
Don't let anger prevail in the relationship
Stop. Take a few deep breaths…inhale…exhale. Sometimes disagreements lead to heated discussions and potentially to anger. Everyone experiences this emotion, but should we be angry? That's the question we should immediately ask ourselves. In relationships, anger often leads to resentment. One can even liken anger to poison, which can be deadly, even in small quantities. So rather than allowing anger to spoil our relationship, counteract it by dealing with it in the way taught to us in the Bible.
Don't become angry quickly, because anger is foolish. (Ecclesiastes 7:9 ERV)

A gentle response defuses anger, but a sharp tongue kindles a temper-fire. (Proverbs 15:1 MSG)

Go ahead and be angry. You do well to be angry- but don't use your anger as fuel for revenge. And don't stay angry. Don't go to bed angry. Don't give the devil that kind of foothold in your life. (Ephesians 4:26-27 MSG)
Share positivity with one another
Positivity positively helps. No matter what we are facing, the good always outweighs the bad. The bad is only overwhelming when that is our sole focus. We need to remember all the good that our lives are filled with. Remember the good our spouse has brought to it. If we focus on the bad, whether it is big or small, this can easily lead to discontent. But if God is in our life and in our relationship, is there really a reason to be discontent?
Summing it all up, friends, I'd say you'll do best by filling your minds and meditating on things true, noble, reputable, authentic, compelling, gracious—the best, not the worst; the beautiful, not the ugly; things to praise, not things to curse. Put into practice what you learned from me, what you heard and saw and realized. Do that, and God, who makes everything work together, will work you into his most excellent harmonies. (Philippians 4:8-9 MSG)