7 Benefits That Prove It's Worth Your Time
 Searching for a church to help you grow in your relationship with God and with Jesus Christ? The best way to learn about a church is to check out their worship service.
Here are 7 benefits of experiencing the worship service inside the Iglesia Ni Cristo (INC) Church Of Christ.
1. Time away from our hectic, busy life
How much more can we pack into the 24 hours we each have each day?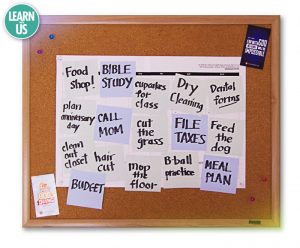 Deep inside us is the desire to connect with God. So making time for Him isn't something that feels like a chore. If we pause and take time to meditate and communicate with God through personal prayer, then we'll find that seizing the opportunity to be in His house is a worthwhile investment of our time.
"I sing songs of praises, and listen to the teachings. It's just my time with God. I always feel content, I feel happy; I feel complete. And I think I finally have what I've always wanted. "– Michael Soares // Scarborough, Canada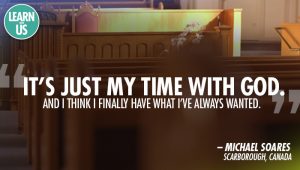 2. Rest from weariness
Despite all the advances and apps and organizers – humans are over-stimulated and very much exhausted. We charge our cell phones and gadgets daily — how often do we charge our souls? The weekends are definitely prime time to recharge. When you need a mid-week recharge, there are mid-week worship services as well.
3. Solemnity so you can focus
Worship services in the Church Of Christ – Iglesia Ni Cristo are structured to ensure that the worshipers can worship God in spirit and in truth. Repeat guests return because the solemnity allows the ability to focus on what God can do for them.
"I love it more and more being this close to God. It's really a wonderful feeling to be this close and not have to go through all the stresses in life"– Greg Chirsan // Long Island City, New York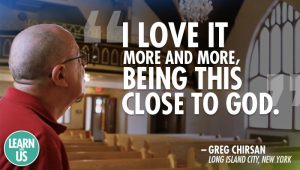 4. Deep connection with God
We carry our faith with us everywhere we go. Our beliefs carry us through tough decisions that continue to shape what we are made of. But how much of it is shaped by external experiences, such as personal growth or changes inspired by watching a movie or reading a book or by an encounter with another human being?
To fully connect, go straight to the source. How can a person find God? In His house! Get your deepest possible connection with God when you come to His house for worship. You are in need of Him and He is the One waiting to bless you.
5. Clarity about teachings found in the Bible
There is a tendency among Christians to answer legitimate questions with clichés or slogans. When life is too hard to deal with, you might hear  "let go and let God." Or when you're trying to understand the difference between God and Christ you might have been told "it's hidden in mystery."  Or perhaps when you just experienced great suffering or loss, others may have said "it was the Lord's will."
But your questions about God, about life, and about God's plan for salvation are each very real and very important. Honest faith can only happen when that faith is based completely on what is written in the Bible.
The sermon in a worship service of the Iglesia Ni Cristo – Church Of Christ is a study of the teachings of God through a question and answer format. In the study, what is prepared is ONLY Biblical truth — NO opinions, NO theories — where the answers to questions regarding God's teachings are read from the Bible.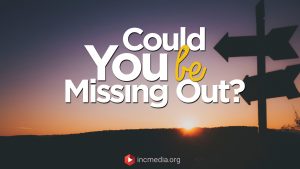 6. Solid Inspiration
Even though we have Bibles in our own homes and have access to countless Biblically based experiences, nothing can take the place of actually worshiping God in His house of worship. There is plenty of literature out there – content that is supposedly based on the Bible, and allegedly about God. But are all those interpretations accurate? Can we just decide for ourselves how we want to worship God?
"About 6 million people meet weekly with a small group and never or rarely go to church. There is a significant movement happening." — Ed Stetzer // Missiologist and Director of the Center for Missional Research at the North American Mission Board (namb.net) of the Southern Baptist Convention
While enjoying an online bible study, inspirational podcast, or connecting with other people of faith may provide drops of inspiration into our spiritual tanks – is our own personal study substantial?
         Indeed, the time is coming, and it is now here, when the true worshipers will worship the Father in spirit and truth. The Father is looking for people like that to worship him. – John 4:23 Names of God Bible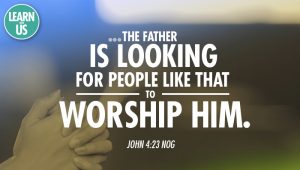 Where then is the best place to connect with God? In His house.
And when is the best time to connect with God? At the time He appointed for the gathering together for worship. That action has the Biblical guarantee of God's blessings.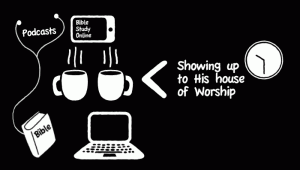 7. Spiritual equipping to complete your race victoriously. 
At your last breath, you want to take it with certainty that the next time you open your eyes, it will be amongst those who will be saved when Jesus Christ returns. Every worship service conducted in the Iglesia Ni Cristo spiritually equips you to complete the race, or fight for the faith with absolute certainty.
Traditional so-called Christian churches everywhere are closing their doors. Most members of other religions only make it to their church building itself for major holidays.
This is not the case for the INC. It remains the only Church that upholds the teachings taught by Christ and the Apostles.  Its members actively attend weekly worship service gatherings conducted in the more than 6,000 congregations worldwide.
Chances are you have already driven by one of our houses or places of worship. Curious? Then attending a worship service with us is the next step.
Why experience a Worship Service with the Iglesia Ni Cristo?
If the only thing you get is to escape from a hectic life so that you can focus and find spiritual direction, then don't delay.

If the only thing you get is experiencing a solemn worship service, then you need to allow yourself this experience.

If the only thing you get is experiencing a spiritual worship service, then you need to come and spend time with God in His house.

If the only thing you get is time to meditate and process – you need to allow yourself that time to pause and contemplate.

If the only thing you get is clarity about prophecies found in the Bible – you need to come and get that certainty.

If the only thing you get is a deeper understanding of why the world is in the condition it is in today – you will find that your curiosity will be worth the investment of your time.

If the only thing you get is a chance to break through the frustration that comes from confusing teachings – come and get a stronger understanding about the truth taught in the Bible
The exciting part is that if you worship with us, you will get all of these, and more.
Which of these 7 benefits do you yearn for the most during the Worship Service?
Find a Place of Worship Nearest You: www.IglesiaNiCristo.net/directory