How many times have you received a flyer tucked under your windshield for a service or product you weren't interested in? How rare is it that the flyer you were tempted to throw away – was actually the exact thing in life you've been searching for? No, not a discount store or an auto detailing deal but something much more important.

Olivia Su and her family received a flyer like that one day – but it didn't get trashed. Instead, it changed their lives forever. In the summer of 2012 the Iglesia Ni Cristo's INC Media Services hosted an "INC Media Experience" in Sacramento, California. The hundreds of guests had the opportunity to be live studio audience members during tapings of the programming found on incmedia.org. It was also a fun atmosphere filled with food, games and booths, plus entertainment.
"The one thing that really stuck out to me, was the tour of the church (chapel). We went inside and they actually told us a little about the church and when they told us this is a Bible based church, we decided to come back for worship service the next day." – Olivia Su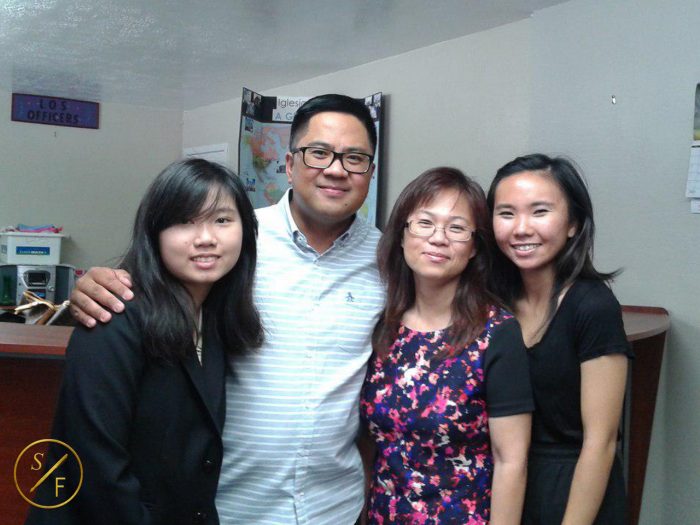 Olivia Su (far right), with her mom Melody and sister Alex, together with Brother Ramil Regino, US West Office Coordinator, who was the Minister then assigned in Sacramento in 2012 when the Su family was introduced and began their studies in the Church Of Christ.
And when Olivia came back the next day it wasn't the flashy entertainment of the day before. The fun booths were packed away – the buzz of being in a live television taping was gone. All that was left was the Church Of Christ, it's teachings and a humble worship service.
"My family has always been searching for a church that is solely based on the Bible… and that first worship service we felt the Holy Spirit." – Olivia Su
The sense of community that was felt by the Su family went beyond that first day's events as well. Of course, at any big public event the tone is welcoming and encouraging. But how can people really be that nice, all the time? Oftentimes it's easy to see through to the jaded and tired person underneath the smiles, and Olivia had traveled through many churches and teachings through her early life – never having found a semblance of truth or people abiding by it.
"When we first decided to attend worship service, a deaconess was waiting outside for us. She was waiting by the parking lot and we actually were coming in late, but she took the time to wait for us and let us in, so we could listen to the words of God." – Olivia Su
What a sigh of relief to witness such humanity, guided by such a spirit of unity. Olivia's journey to the true Church wasn't a painful meandering one – she simply saw the flyer and didn't give herself an excuse to not check it out. For those who are finding the Church Of Christ today she has only this advice:
"I would want them to know that there's no harm in listening to what this Church has to offer. I mean it's free knowledge, if you do find the true church, why not come and join?" – Olivia Su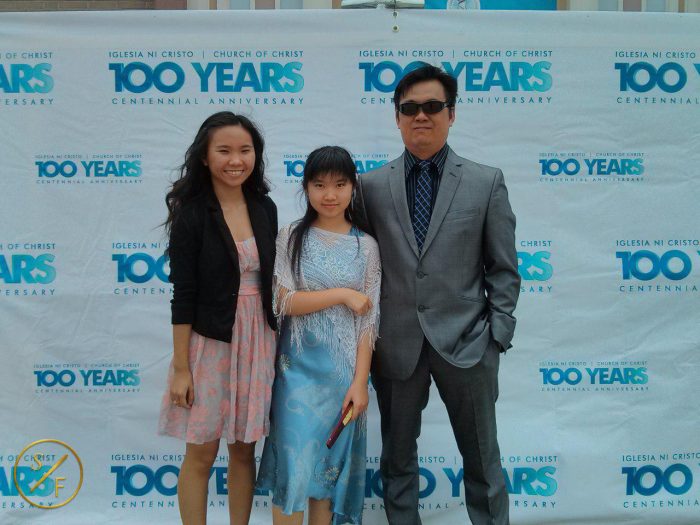 Olivia and sister Alex, with their dad Johnny. The Su family are active and faithful members of the Sacramento local congregation in the District of Northeast California.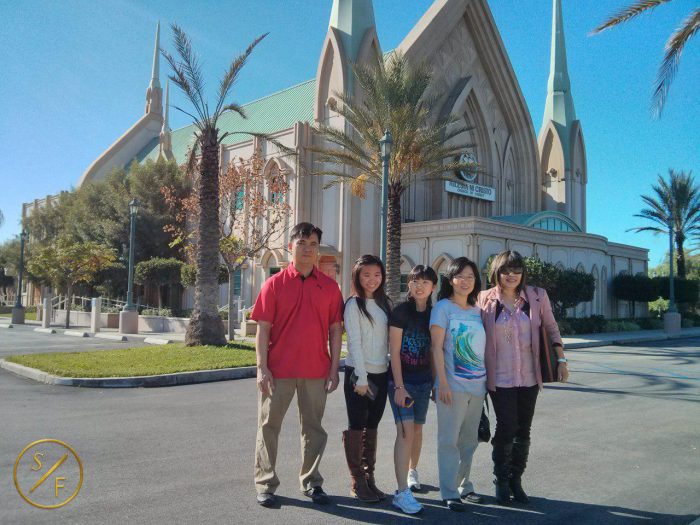 Su family in front of INC house of worship during a visit in Montclair, California.
The Sus are active and faithful members of the Sacramento local congregation in the District of Northeast California. Olivia is a choir member, Children's Worship Service officer and aspiring teacher, and also volunteers in the Light of Salvation department.