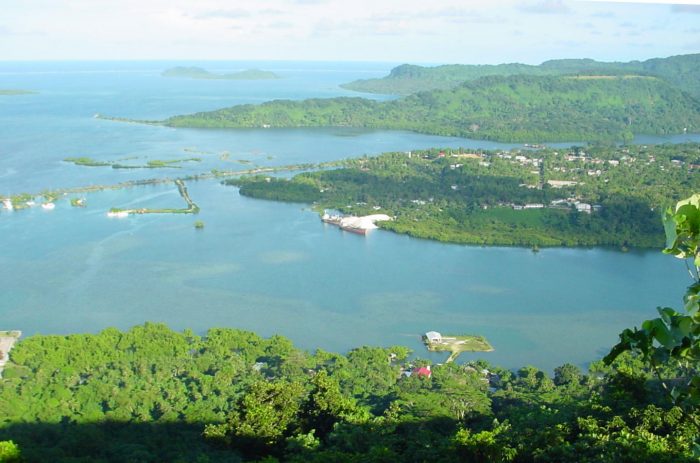 The island of Pohnpei, in the Federated States of Micronesia, fits the description of a tropical island paradise. Turquoise waters, white sandy beaches, hidden waterfalls, and lush rainforests can be found on every corner of the island. But even on a beautiful island paradise like Pohnpei, the local economy can be very limited and often times challenging, leaving many residents and community members in great need.
This is where we met Maioriko Menge, a pastor and preacher from a Baptist church in the community. He is familiar with the great needs of the community, so when a simple invitation to attend an outreach event organized by the Church Of Christ reached him, he happily accepted.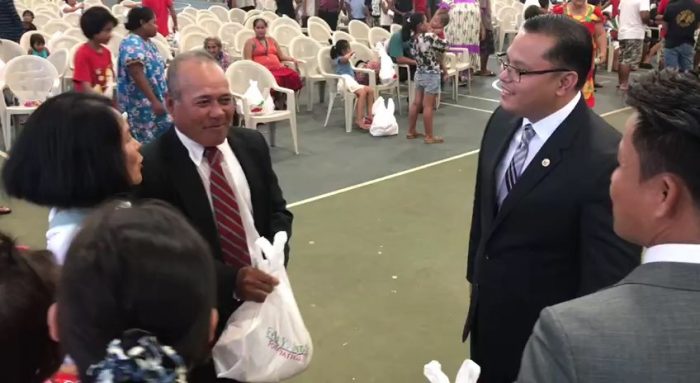 "I was invited by brother Jeffrey Nusug, minister of the Church of Christ."
Maioriko even went on to share the invitation with members of his own congregation who also joined him in attending the event.
"I am a pastor and a preacher of our church."
"Many people here in Pohnpei and they need help.", Maioriko shared.
What they found was that the brethren of the Church Of Christ joined together to carefully prepare individual care packages filled with food and daily essentials for everyone in the community. It was this kind of care that could be clearly felt throughout the event, with every handshake and hug further solidifying the sense of community amongst all those in attendance.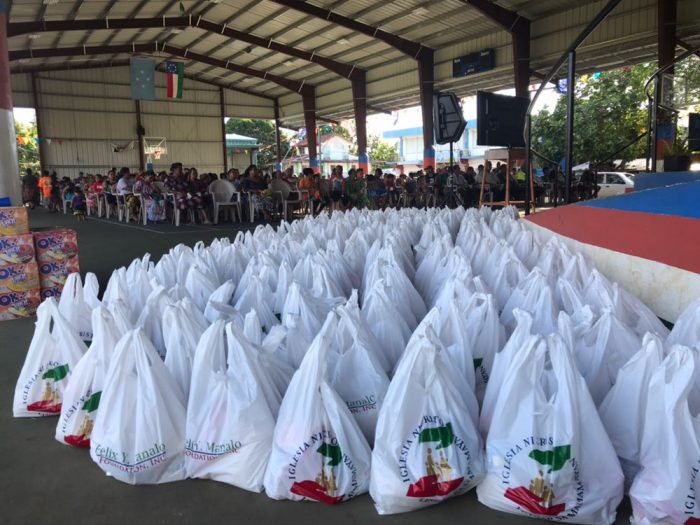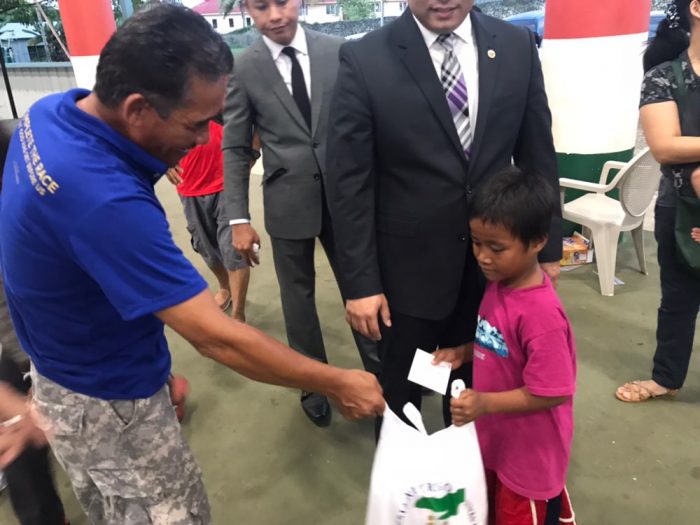 In addition to the care packages; another more valuable resource was shared on the same day- the words of God. Everyone had the chance to gather and listen to a study of the Bible through preaching lead by Minister of the Gospel, Bro. Virginio Ramilo III. The chance to express care in this way is a source of pride for members of the Church Of Christ, especially when anyone in attendance is enlightened by the message they hear. To pair that with the experience of sharing some amount of relief to community members, through the care packages, makes for a memorable experience.
Maioriko told us, "Many poor people benefited from this activities."
"This activity here is good because people here needs help."
"Thank you so much Church Of Christ members, to the leaders, thank you so much."
"I will continue to listen to the words of God so I can tell the message of God in my language."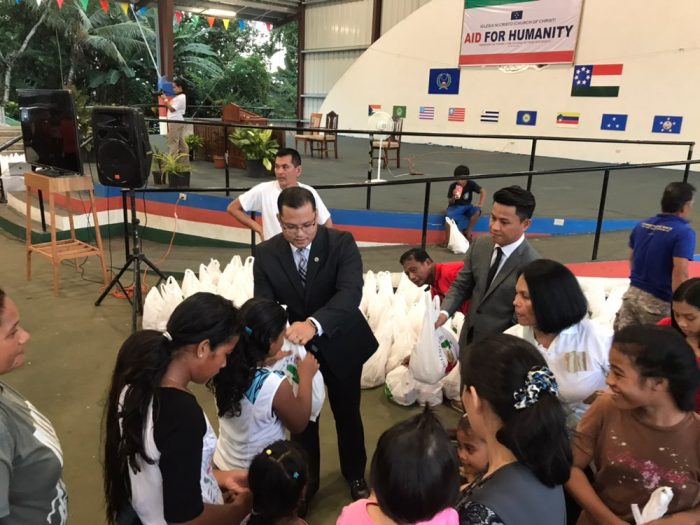 Through these acts of sharing, smiles were found and the community was strengthened. The goal was to help in a valuable way and to make sure that what was shared would be something that lasts, even in this remote corner of the world on the beautiful island of Pohnpei.
CONTRIBUTED BY: NAN ZAPANTA
NAN ZAPANTA IS A HOST FOR BLUEPRINT AND A STAFF WRITER FOR INCGIVING. HE LIVES WITH HIS WIFE AND LITTLE DOG.