"We are overwhelmed with happiness to have this type of settlement. No longer do we have to be separated." – Vincente Estoras, Bakal Camarines, Norte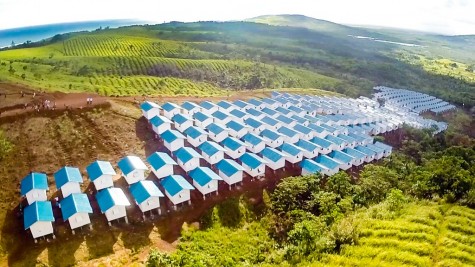 In 2015, Vincente couldn't hold back the joy he felt when he joined other Kabihug families in Camarines Norte during the inauguration of the INC community project in Paracale, Camarines Norte, Philippines.   The new community project consisted of 300 houses to serve as permanent shelters for the members of the tribe, and livelihood facilities including an eco-farm, fish-drying plant, and a garment factory, as well as an early education learning center.
An indigenous group in the Philippines, the Kabihug endured much discrimination and oppression for years, which led to a lack of education and jobs.  According to the The National Commission on Indigenous Peoples (NCIP), the government agency in the Philippines tasked with protecting the rights of the indigenous people, the Kabihug tribe are the poorest of the poor.
Yet, less than three years later, the members of this tribe were among the most eager to join in this walk to fight poverty in Africa.  These are smiles of people who have walked a mile in their shoes, or, like them, might not have had any shoes at all.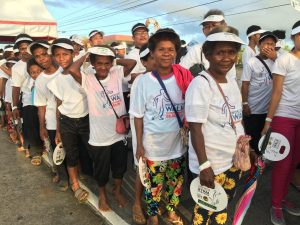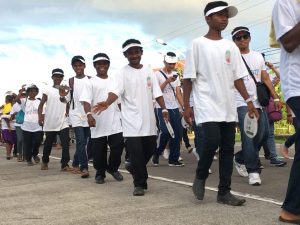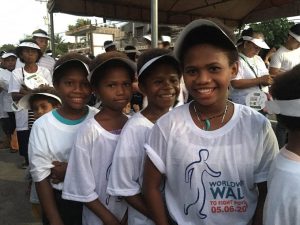 "Everything is here, for example, education, employment and above that, our spiritual needs." – Wenceslao Dionisio, a member of the Kabihug tribe, after the inauguration of the community project and the dedication of the first house of worship in Bakal, Camarines, Norte.  Both events were led by the Executive Minister of the Church Of Christ, Brother Eduardo V. Manalo.
Paying it forward, the members of the Kabihug tribe walk happily now, hoping to ensure people in Africa will receive the same kind of help that has improved their own lives.