No Tengas Miedo (No, Do Not Be Afraid)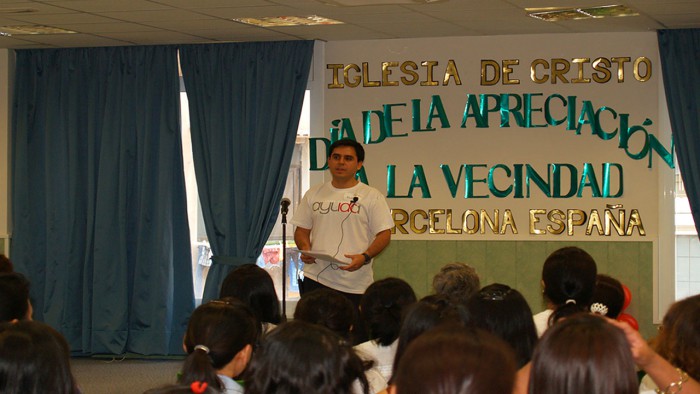 SPANISH:
Soy el hermano Ricardo Farromeque del local de Barcelona, España y pertenezco a la organización KADIWA. Pertenezco a la Iglesia hace 4 años, esto es gracias a un hermano que conocí mientras estudiaba.e invitó a un GEM al que accedí a ir. Fue una experiencia hermosa, ver a los cantores, el programa después del GEM, y conocer a hermanos KADIWA que fueron muy amables conmigo. Al terminar todo, tenía ganas de más, así fue como empecé a asistir más regularmente y posteriormente a realizar los estudios bíblicos.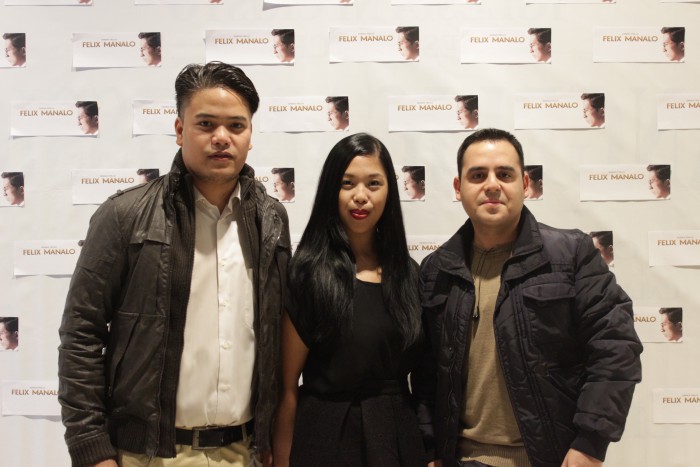 Durante la etapa que estuve estudiando las doctrinas de la Iglesia, me fui percatando de que todo lo que sabía y lo que nos habían enseñado en la Iglesia católica era erróneo. Poco tiempo antes de terminar las 28 doctrinas de la Iglesia, tenía miedo, miedo de no poder cumplir con las normas de la Iglesia y a la reacción de los padres, por lo que hablando con el hermano que me invitó. Me dio un consejo "No tengas miedo, el Señor Dios te ayudará a ser firme dentro de la Iglesia". Con el paso del tiempo ya habiendo terminado las doctrinas, llegó el momento del bautismo. Fue una alegría inmensa cuando me informaron que había sido aprobado y que ya podía ser bautizado. Sin darme cuenta mis temores se habían ido, los obstáculos a los que temía, habían desaparecido.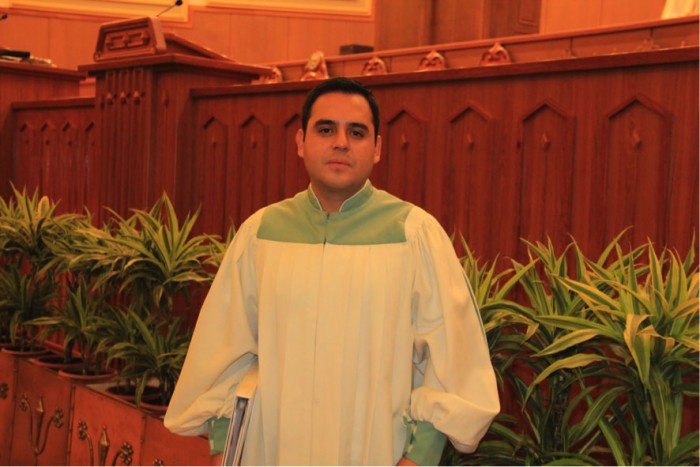 Ahora en la actualidad soy un miembro activo de la Iglesia, tengo varias obligaciones las cuales cumplo devotamente y con alegría. Soy muy afortunado de haber sido elegido para formar parte del pueblo de Dios. Es una gran bendición tener un Dios en el que refugiarte en momentos difíciles, tener un Dios al cual acudir cuando no puedes más. Todo esto no lo cambiaría por nada.
ENGLISH:
I am Brother Ricardo Farromeque from the local congregation of Barcelona, Spain and I belong to the KADIWA organization (youth organization for members in the Church of Christ; 18 years old and above). I entered the church four years ago, and I am very thankful to a brother whom I met while I was studying. He invited me to a Grand Evangelical Mission to which I agreed to go. It was a beautiful experience to see the choir, the program after the GEM, and to meet the KADIWA brethren who were very kind to me. In the end, I wanted more, so that's how I began to attend more regularly and to start Bible studies."
During the stage while I was studying the doctrines of the church, I realized that all I knew and what they had taught us in the Catholic Church was wrong. Shortly before completing the 28 doctrines of the Church, I was afraid, afraid of not being able to meet the standards of the Church, and of the reaction of my parents, so I talked to the brother who invited me. He gave me advice: "Don't be afraid, the Lord God will help you to be strong in the Church." Through the passage of time and having completed the doctrines, the moment of my baptism arrived. It was a great joy when they informed me that I had been approved and that I could now be baptized. Without realizing it, my fears had gone, the obstacles which I had feared had disappeared."
Now, I am an active member of the church and I am performing several duties devotedly and joyfully. I am very fortunate to have been chosen to be part of God's people. It is a great blessing to have a God in whom you can take refuge in difficult times, to have a God I can turn to when I can't take any more. I wouldn't exchange this for anything.
– Ricardo Farromeque, Barcelona, Spain
Ver episodios de El Mensaje en línea en http://incmedia.org/category/shows/spanish-shows/el-mensaje/