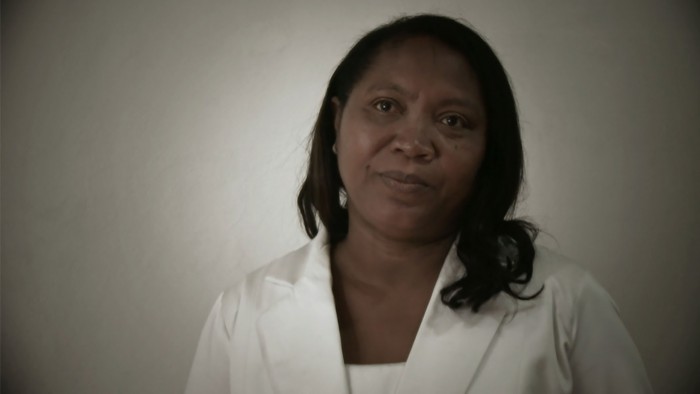 Mi religión era protestante. Me sentía vacía y quería encontrar nuevas opciones; que cuando empecé a asistir a estudios bíblicos de la Iglesia De Cristo. Aprendí cosas nuevas, las doctrinas verdaderas están en la Iglesia De Cristo.
Yo estaba un poco pasiva de ir a la iglesia. Fui cuando pude, pero tan pronto como llegué a conocer a la Iglesia De Cristo y sus doctrinas, me enamoré de la Iglesia y sus enseñanzas. Por primera vez me sentí algo en mi bautismo. Sentí algo tan especial que sólo quería llorar, llorar y llorar. Para mí fue como un renacimiento. Me gusta que la Iglesia De Cristo ama al verdadero Dios como Dios, el Hijo como el Hijo, el Espíritu como espíritu, es decir, un Padre, un Hijo, y un Espíritu Santo; mientras otras iglesias me enseñaron que Dios estaba en tres personas.
[English Translation]
My religion was Protestant. I felt emptiness and I wanted to find a new option; that is when I started attending Bible studies of the Iglesia Ni Cristo. I learned new things and realized the true doctrines are in the Church of Christ.
I was a little passive about going to church. I went when I could, but as soon as I got to know the Church of Christ and its doctrines. I fell in love with the church and its teachings.
For the first time, I felt something in my baptism. I felt something so special that I just wanted to cry, cry, and cry. To me it was like a rebirth.
I like that the Church of Christ loves the true God as God, the Son as the Son, the spirit as spirit, meaning a Father, a Son, and a holy spirit; whereas other churches taught me that God was in three persons.
– Elacia Figueroa
 Ver episodios de El Mensaje en línea en / Watch episodes of El Mensaje online at incmedia.org
http://incmedia.org/category/shows/spanish-shows/el-mensaje/