Intensive Renewal of Life Playlist
5 Bible Studies To Help You Fix Your Attention on God
I just learned about the truth in the Bible. I want to walk in the newness of life- but am surrounded by people who don't value the same things.
I never miss a worship service, I set aside to give offerings, I am prayerful – but I avoid certain people because I can't forgive them for what they did to my family.
I am struggling to reach my goals in life. When will my prayers be answered?
I know I should make more time for God in my life, I am just so busy…
Do these feel familiar?
With all the sideshow distractions that this world has to offer- it takes a lot of dedication and focus to stay true to the words of God. It all the more requires a serious commitment and the constant renewal of our minds. What should be our focus as people that want to have a strong relationship with God?
---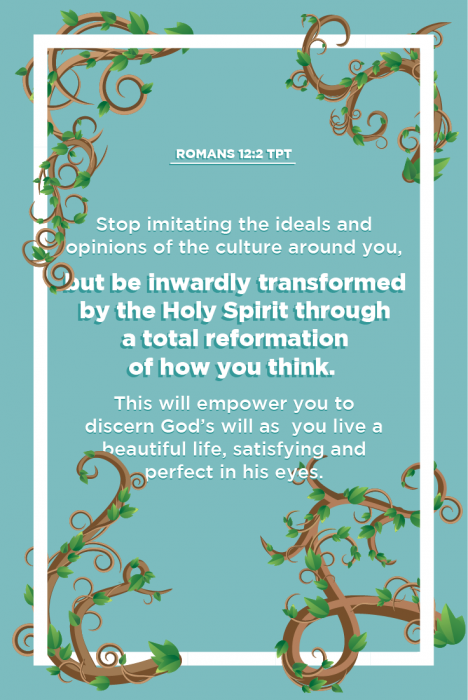 ---
When we yearn to fulfill God's will in our life, we know to rely on His powerful words. It always amazes us with each study of the Bible. How does the Bible, written thousands of years ago, still remain completely applicable – even in these modern times with all the advances and improvements in living?
When we love the words of God- we make time to listen to them. When we fully love the words of God- we put them into regular practice. Making changes based upon God's teachings will allow us to witness a complete transformation in our lives.
The best place to receive the words of God? In the worship service. There is no substitute for showing up to the house of God during the appointed time of gathering together.
So what can we do then in between our appointments with God?
Join us in an intensive renewal of life challenge. Simply make the time to consume the 5 Bible study videos in this playlist on your own time throughout the month. You can make time to watch one once a week, or binge watch all of them in one sitting.
Follow us @incmedianews on Twitter and Instagram to get a weekly reminder every Wednesday to watch the episodes.
And just in case you were wondering- they are absolutely free. There is no charge to watch, just an investment of your time for the ultimate investment in your future- a life with God's blessings.
And we even have one more bonus! Read all the way through to the bottom of this post to get a special free bonus playlist of music to help you in intensively renewing your life. And if you have questions while watching, feel free to send them our way. Email us at  info@incmedia.org and let us know what's on your mind. We love viewer questions!
---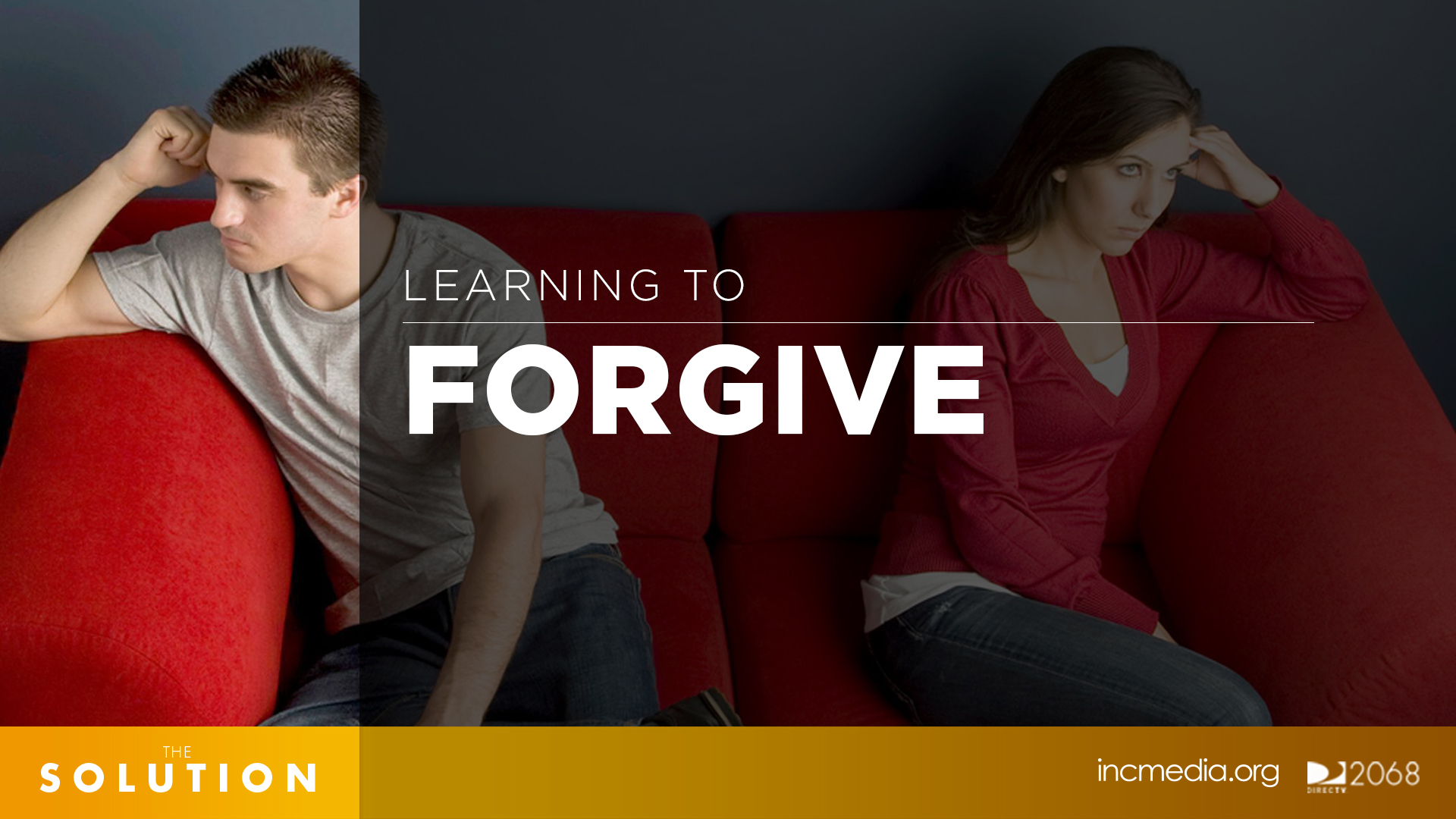 Learning to forgive others is the first Bible study recommended in this playlist because, this was included by the Lord Jesus Christ when he taught his disciples how to pray. (Matthew 6:9-10)  
With the intense lives we live, we are constantly exposed to situations of great emotions- and therefore constantly in the face of dangerous emotions like anger which leads to hurt, resentment, revenge, frustration, high-blood pressure and even rage. Others may say it's only natural to be angry or seek revenge when someone wrongs us. But how should we deal with anger according to the Bible?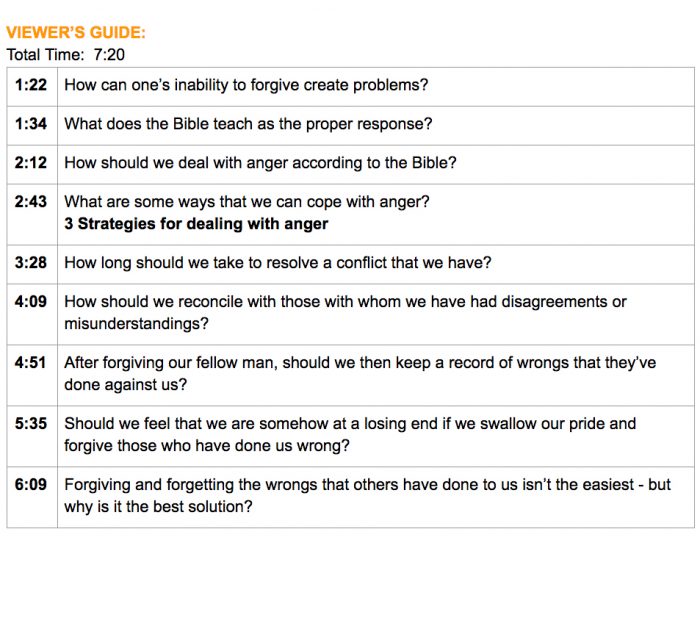 When life puts us through difficult times, one might end up playing the blame game. But when life doesn't go the way that we have planned- should we let our anger or our frustration allow us to blame God? Making sense of our sufferings and figuring out the meaning of our experiences can be a huge problem for some. Fortunately, the Bible gives us The Solution.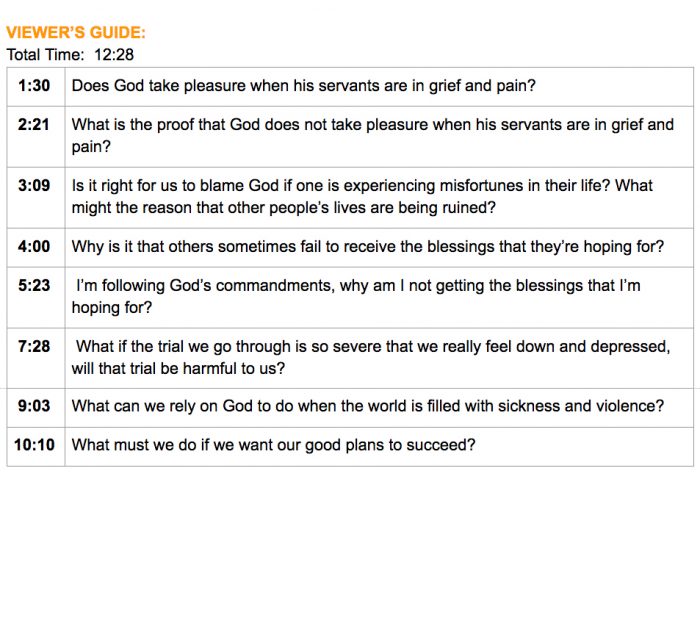 Can you think of someone in your life that could use some "growing up?" But what if the first person that comes to your mind that needs to grow up is already an adult by age- but probably not adult in the way that they act or live? If you have someone in your life that needs to "grow up" or maybe we are the ones that have some "growing up" to do, that may very well be a challenge.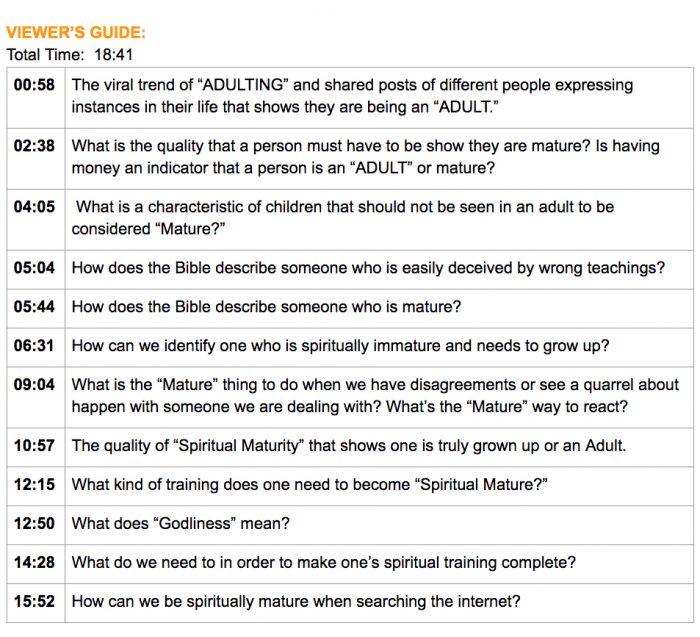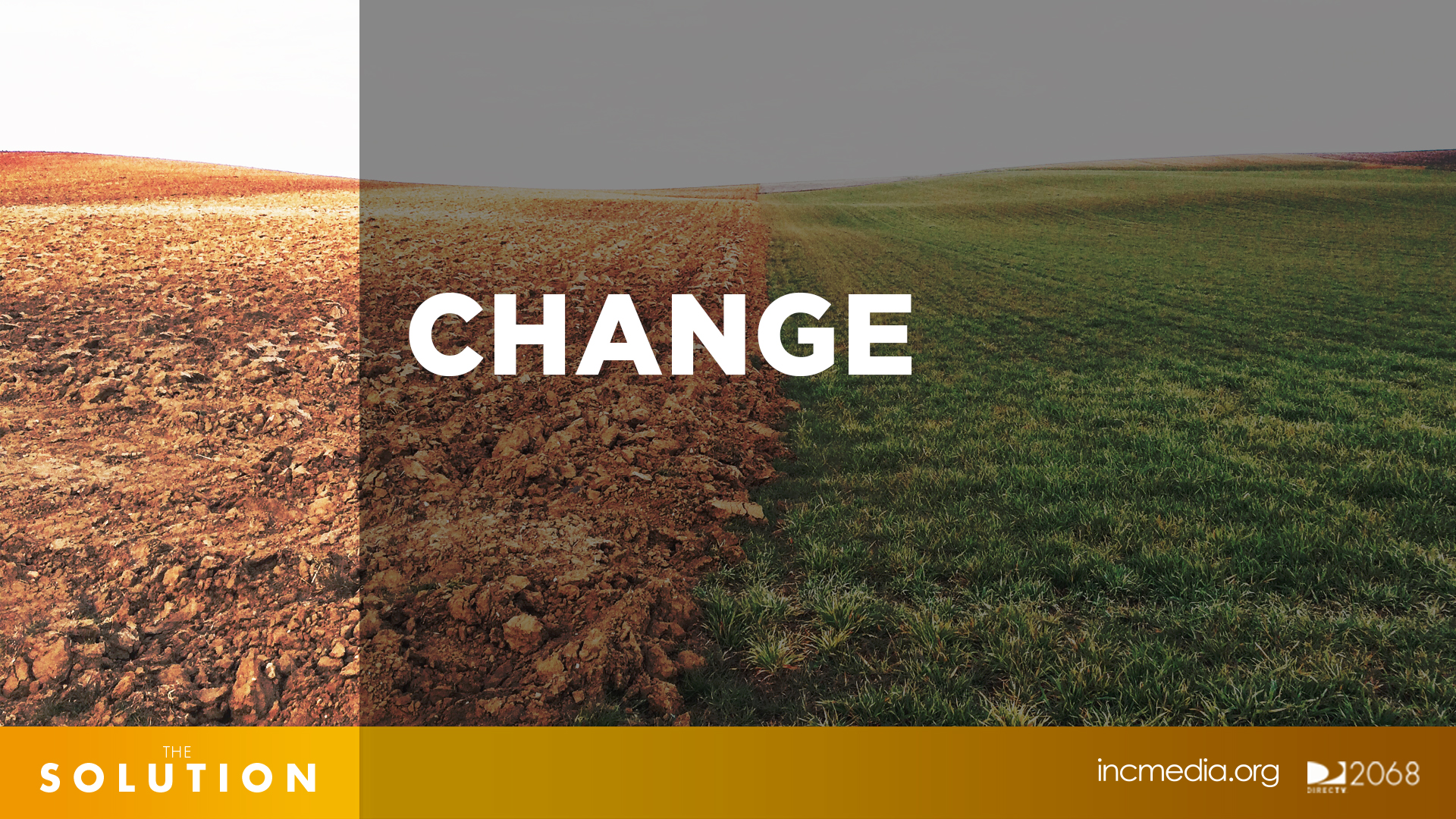 There are many that wish this world would change. For some, they desire change because they believe this world is getting worse and all the things they can see around them is just appalling. But what change should we want the most?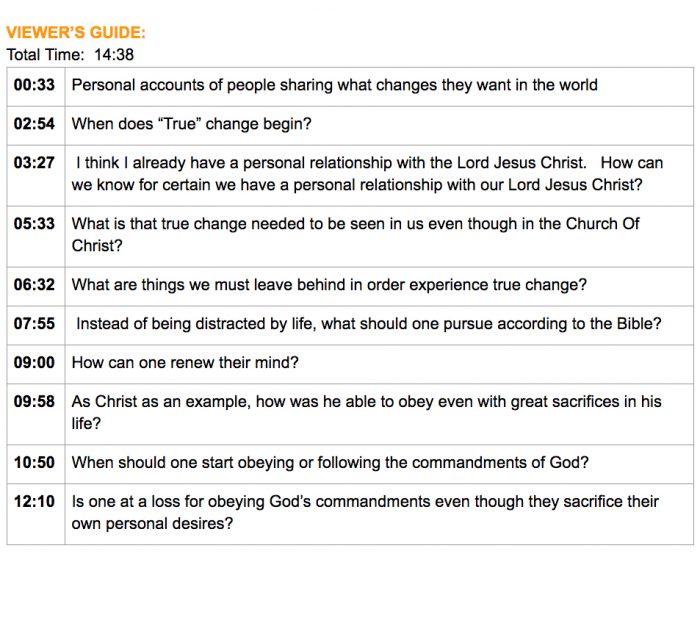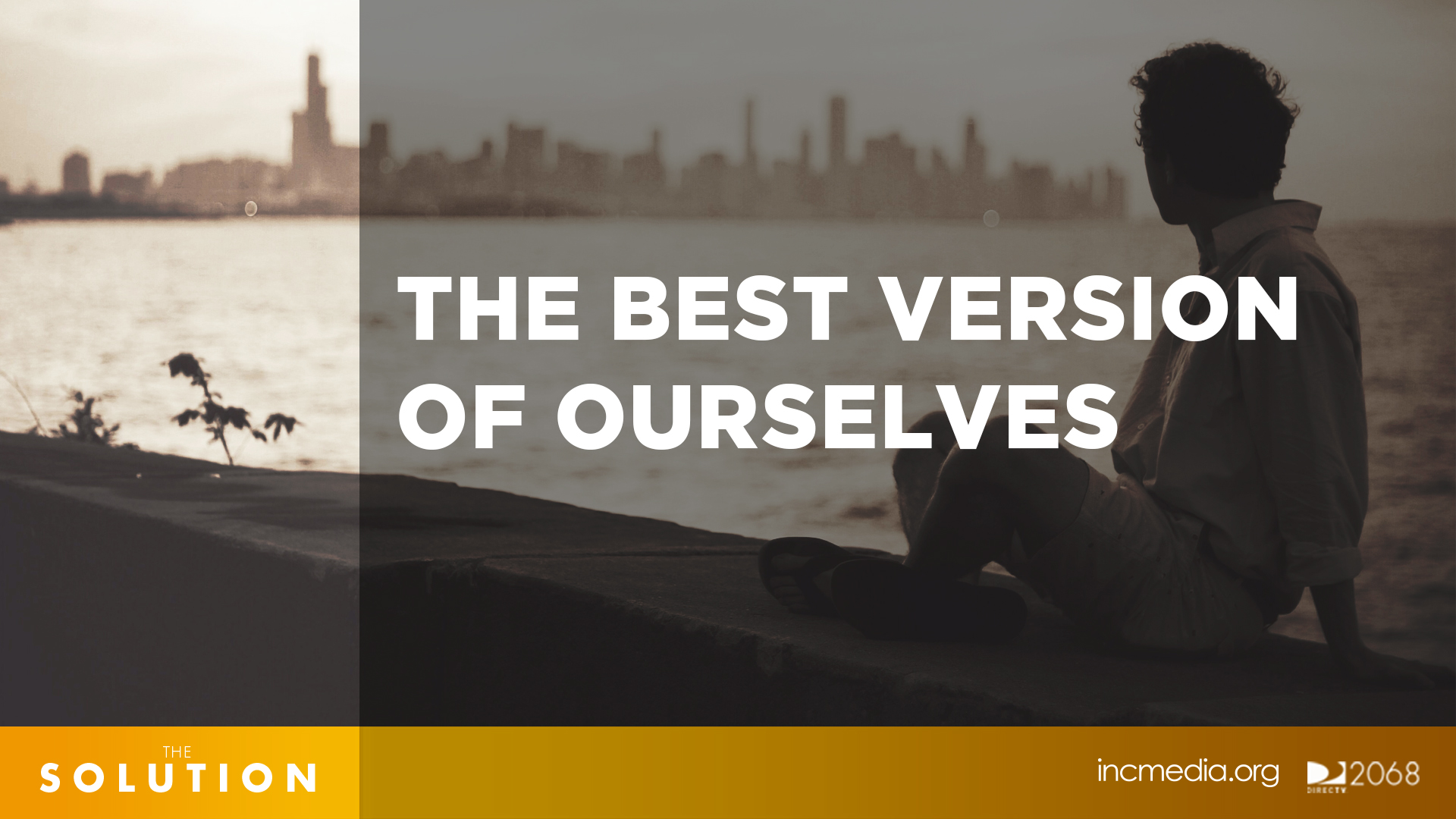 Do you want to be the best version of yourself? Many people do, and are working very hard on it. But what is one quality that people sometimes overlook?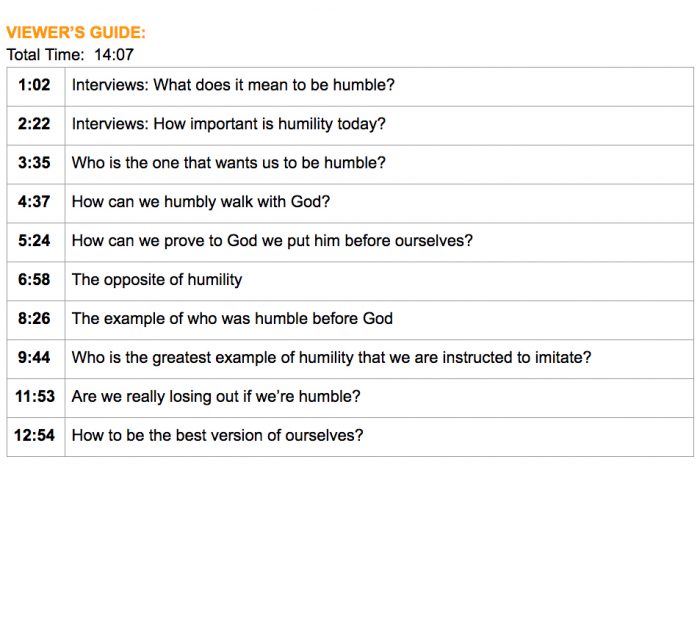 Whatever your renewal of life steps are, we hope you remember to keep The Solution a part of your plans. No matter how busy life gets, let's all keep busy with the works that matter the most.
We we able to put this playlist together because we ourselves are extremely inspired. Through the admirable and dynamic leadership of the Administration of the Church of Christ, we and members all over the world are led closer to God. We saw great changes in our own lives, and want the same for you, our dear viewers.
Follow us @incmedianews on Twitter and Instagram to get a weekly reminder every Wednesday to watch the episodes in this playlist. Then you will also be in the to know when our next playlists and new episodes will be released.
Life has problems- God has The Solution.
---
BONUS:  Music Playlist!
We've put together some of the best FREE Christian songs
to help reach spiritual maturity and stay focused on what God wants.
Thank you for reading the Intensive Renewal of Life Bible Study playlist all the way though!
Download these 7 songs and add them to your daily commute,
afternoon music sessions,
late evening dishwashing sessions,
(someone has to be mature when it comes to the house-chores right?)  
or enjoy them right after watching one of our episodes.
 | "Hey Now"  |  "Make Everything Right"  |  "Can't Keep a Good Man Down"  | "Every Moment" |
 | "A Prayer To God"   |  "I Am Strong"  |  "Make A Stand"  |
If you think this playlist would help someone else- please help us reach others by sharing!
And don't forget to pin this page for your own collection of Biblical inspiration as well.