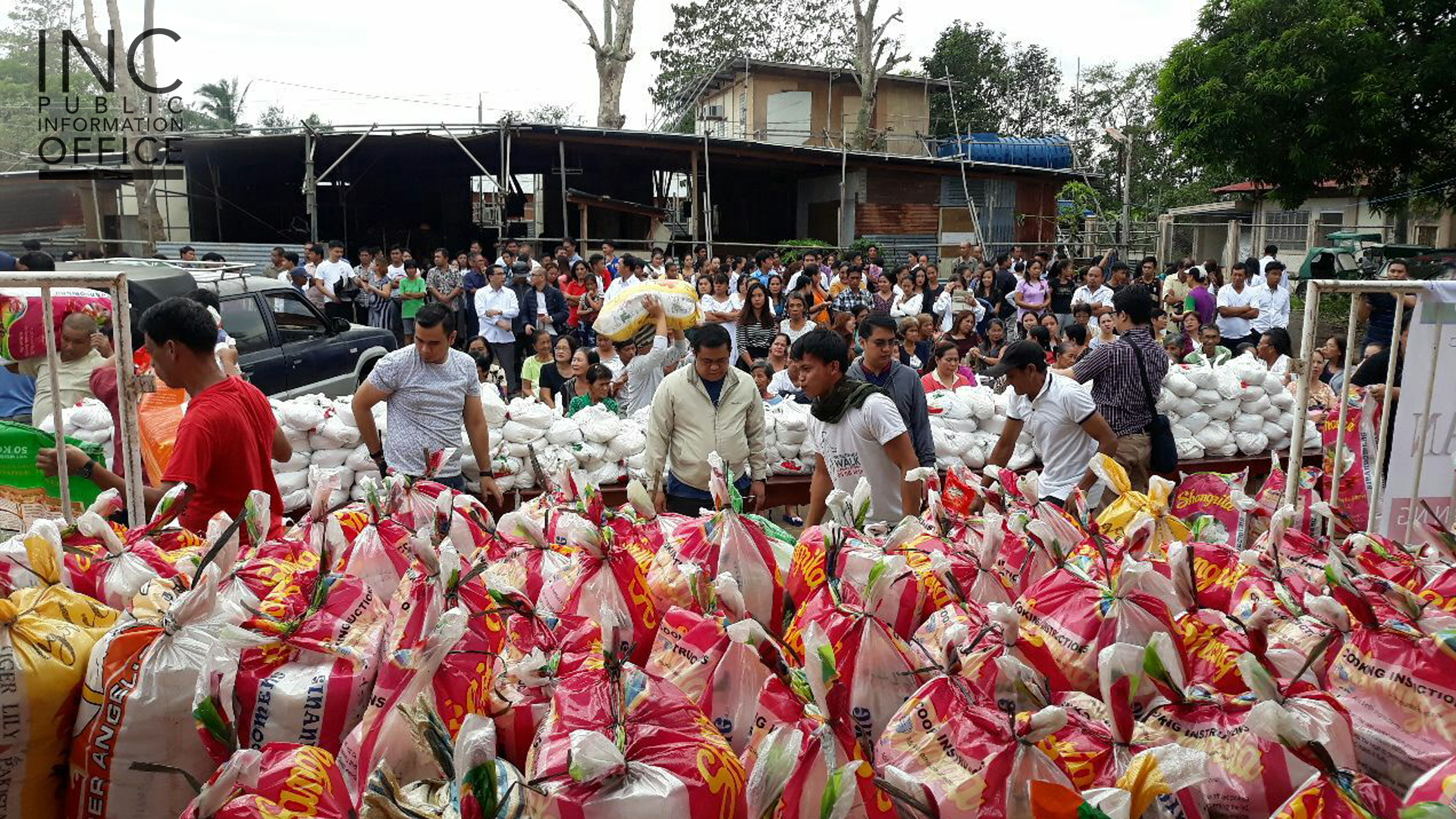 IMMEDIATE RELIEF FOR MANGKHUT VICTIMS IN THE PHILIPPINES
Iglesia Ni Cristo Provides Humanitarian Aid in Northern Luzon
SEPTEMBER 17 (MANILA) – The Iglesia Ni Cristo (Church Of Christ), an international religious organization that holds its Central Office in Manila, Philippines, sent immediate aid to those affected by Typhoon Mangkhut (known in the Philippines as Typhoon Ompong) which has devastated parts of the northern Philippines.
The Felix Y. Manalo Foundation, the charitable arm of the Church, provided truckloads of relief goods to the population of Northern Luzon, first at Cauayan, Isabela then to Tuguegarao and Aparri. Made possible through the Aid for Humanity project (in Tagalog, Lingap sa Mamamayan), relief packages included rice and other foodstuffs for locals to benefit from during their recovery from the typhoon.
Voluntary contributions from members of the Church around the world provide the Aid for Humanity project the means for immediate action in the face of natural disasters, not only in the Philippines but in Brazil, Australia, and the United States among others. Additionally, the project is fighting poverty across Africa with a range of immediate relief and long-term economic improvements in communities across the continent.
###
About the Iglesia Ni Cristo (INC) or Church Of Christ
The Iglesia Ni Cristo (INC) or Church Of Christ is a global Christian Church that upholds Bible-based Christian teachings. It maintains congregations and missions in 143 countries and territories and its membership consists of 133 ethnic groups and nationalities.
The INC continues to fulfill its pledge of sharing the gospel and extending help, to the best of its ability, to strengthen the bond between the congregations of the Church Of Christ and the communities in which they serve – through aid and services, promoting education, socio-economic well-being, environmental awareness and health improvement. This is done with the help of local governments and community establishments, through the Aid For Humanity Program of the Felix Y. Manalo (FYM) Foundation and also the worldwide volunteer force of the INC Giving Project enacted through the Christian Family Organizations of the Church Of Christ.
Photos Courtesy of Iglesia Ni Cristo Public Information Office
Relief operations of the FYM Foundation and the Lingap sa Mamamayan project of the Iglesia Ni Cristo in Cauayan, Isabela