AID FOR HUMANITY: AFTER HAIYAN
x Image Slide General SEO New Window Image Title Text Image Alt Text
x Image Slide General SEO New Window Image Title Text Image Alt Text
x Image Slide General SEO New Window Image Title Text Image Alt Text
x Image Slide General SEO New Window Image Title Text Image Alt Text
x Image Slide General SEO New Window Image Title Text Image Alt Text
x Image Slide General SEO New Window Image Title Text Image Alt Text
x Image Slide General SEO New Window Image Title Text Image Alt Text
x Image Slide General SEO New Window Image Title Text Image Alt Text
x Image Slide General SEO New Window Image Title Text Image Alt Text
x Image Slide General SEO New Window Image Title Text Image Alt Text
x Image Slide General SEO New Window Image Title Text Image Alt Text
In a country bent back and forth by wind and flood, with a people slammed sideways and struck down by torrents of rain and held hostage by rubble, and an admixture of death, mourning, grief, and frustration, all left in one swathe at the trails of a killer typhoon… a chapel stands … an oblivious young boy smiles … and people desperate for hope receive help from the Iglesia Ni Cristo's Aid For Humanity outreach program. As members of the Church of Christ rush to these disaster-stricken areas carrying bags and bags of relief goods, they also carry a torch of hope and love for communities ravaged by this untold natural disaster.
The world has never seen a storm like this, but these people faced it head on and survived. They survived to tell horrifying stories. And to survive means to wake up, as if from a nightmare, to a harsh reality of devastation and deaths around. To survive and live means to stagger to stand up though drenched in tears, sweat, or even blood. To live here means to walk, as if walking on roads paved with piles and piles of debris, because these are the roads they have to face today.
The people from the hardest hit coastal areas of Tacloban City and those in other parts of Leyte, Samar and Cebu provinces continue to walk, albeit unsteadily. Still reeling from the devastation, what others see as surreal, they see as rude reality; where others say, "can't" they say, "must." Though their tears have been drained and all they have left are the clothes on their backs or better yet, a loved one in their arms … these survivors continue to move and cling on to the last ray of hope. And when looking for a shoulder to lean on, these residents, downcast as they are now, can expect the Iglesia Ni Cristo (Church of Christ) to reach out in full support to provide them with food and other essential supplies, and most importantly the soothing balm of the words of God.
x Image Slide General SEO New Window Image Title Text Image Alt Text
x Image Slide General SEO New Window Image Title Text Image Alt Text
x Image Slide General SEO New Window Image Title Text Image Alt Text
x Image Slide General SEO New Window Image Title Text Image Alt Text
x Image Slide General SEO New Window Image Title Text Image Alt Text
x Image Slide General SEO New Window Image Title Text Image Alt Text
x Image Slide General SEO New Window Image Title Text Image Alt Text
x Image Slide General SEO New Window Image Title Text Image Alt Text
x Image Slide General SEO New Window Image Title Text Image Alt Text
x Image Slide General SEO New Window Image Title Text Image Alt Text
x Image Slide General SEO New Window Image Title Text Image Alt Text
x Image Slide General SEO New Window Image Title Text Image Alt Text
x Image Slide General SEO New Window Image Title Text Image Alt Text
x Image Slide General SEO New Window Image Title Text Image Alt Text
x Image Slide General SEO New Window Image Title Text Image Alt Text
x Image Slide General SEO New Window Image Title Text Image Alt Text
x Image Slide General SEO New Window Image Title Text Image Alt Text
x Image Slide General SEO New Window Image Title Text Image Alt Text
x Image Slide General SEO New Window Image Title Text Image Alt Text
x Image Slide General SEO New Window Image Title Text Image Alt Text
x Image Slide General SEO New Window Image Title Text Image Alt Text
x Image Slide General SEO New Window Image Title Text Image Alt Text
x Image Slide General SEO New Window Image Title Text Image Alt Text
x Image Slide General SEO New Window Image Title Text Image Alt Text
x Image Slide General SEO New Window Image Title Text Image Alt Text
x Image Slide General SEO New Window Image Title Text Image Alt Text
x Image Slide General SEO New Window Image Title Text Image Alt Text
x Image Slide General SEO New Window Image Title Text Image Alt Text
x Image Slide General SEO New Window Image Title Text Image Alt Text
x Image Slide General SEO New Window Image Title Text Image Alt Text
x Image Slide General SEO New Window Image Title Text Image Alt Text
x Image Slide General SEO New Window Image Title Text Image Alt Text
x Image Slide General SEO New Window Image Title Text Image Alt Text
x Image Slide General SEO New Window Image Title Text Image Alt Text
x Image Slide General SEO New Window Image Title Text Image Alt Text
x Image Slide General SEO New Window Image Title Text Image Alt Text
x Image Slide General SEO New Window Image Title Text Image Alt Text
x Image Slide General SEO New Window Image Title Text Image Alt Text
x Image Slide General SEO New Window Image Title Text Image Alt Text
x Image Slide General SEO New Window Image Title Text Image Alt Text
x Image Slide General SEO New Window Image Title Text Image Alt Text
x Image Slide General SEO New Window Image Title Text Image Alt Text
x Image Slide General SEO New Window Image Title Text Image Alt Text
Tacloban City
"The rain fell, the floods came, and the winds blew and beat on that house, but it did not fall, because it had been founded on rock."
– Matthew 7:25 RSV
Tacloban City
x Image Slide General SEO New Window Image Title Text Image Alt Text
x Image Slide General SEO New Window Image Title Text Image Alt Text
x Image Slide General SEO New Window Image Title Text Image Alt Text
x Image Slide General SEO New Window Image Title Text Image Alt Text
x Image Slide General SEO New Window Image Title Text Image Alt Text
x Image Slide General SEO New Window Image Title Text Image Alt Text
x Image Slide General SEO New Window Image Title Text Image Alt Text
x Image Slide General SEO New Window Image Title Text Image Alt Text
x Image Slide General SEO New Window Image Title Text Image Alt Text
x Image Slide General SEO New Window Image Title Text Image Alt Text
x Image Slide General SEO New Window Image Title Text Image Alt Text
x Image Slide General SEO New Window Image Title Text Image Alt Text
x Image Slide General SEO New Window Image Title Text Image Alt Text
x Image Slide General SEO New Window Image Title Text Image Alt Text
x Image Slide General SEO New Window Image Title Text Image Alt Text
x Image Slide General SEO New Window Image Title Text Image Alt Text
x Image Slide General SEO New Window Image Title Text Image Alt Text
Photo Credit: Sebastian Makinson
INC Members from all over the country prepare relief bags for typhoon victims
x Image Slide General SEO New Window Image Title Text Image Alt Text
x Image Slide General SEO New Window Image Title Text Image Alt Text
x Image Slide General SEO New Window Image Title Text Image Alt Text
x Image Slide General SEO New Window Image Title Text Image Alt Text
x Image Slide General SEO New Window Image Title Text Image Alt Text
x Image Slide General SEO New Window Image Title Text Image Alt Text
x Image Slide General SEO New Window Image Title Text Image Alt Text
x Image Slide General SEO New Window Image Title Text Image Alt Text
x Image Slide General SEO New Window Image Title Text Image Alt Text
x Image Slide General SEO New Window Image Title Text Image Alt Text
x Image Slide General SEO New Window Image Title Text Image Alt Text
x Image Slide General SEO New Window Image Title Text Image Alt Text
x Image Slide General SEO New Window Image Title Text Image Alt Text
x Image Slide General SEO New Window Image Title Text Image Alt Text
x Image Slide General SEO New Window Image Title Text Image Alt Text
x Image Slide General SEO New Window Image Title Text Image Alt Text
x Image Slide General SEO New Window Image Title Text Image Alt Text
x Image Slide General SEO New Window Image Title Text Image Alt Text
x Image Slide General SEO New Window Image Title Text Image Alt Text
x Image Slide General SEO New Window Image Title Text Image Alt Text
x Image Slide General SEO New Window Image Title Text Image Alt Text
x Image Slide General SEO New Window Image Title Text Image Alt Text
x Image Slide General SEO New Window Image Title Text Image Alt Text
x Image Slide General SEO New Window Image Title Text Image Alt Text
x Image Slide General SEO New Window Image Title Text Image Alt Text
x Image Slide General SEO New Window Image Title Text Image Alt Text
x Image Slide General SEO New Window Image Title Text Image Alt Text
x Image Slide General SEO New Window Image Title Text Image Alt Text
Photo Credit: Kish Balderas, Anatha Ruvi Basig, Seth Medoza, Jayzelle Mata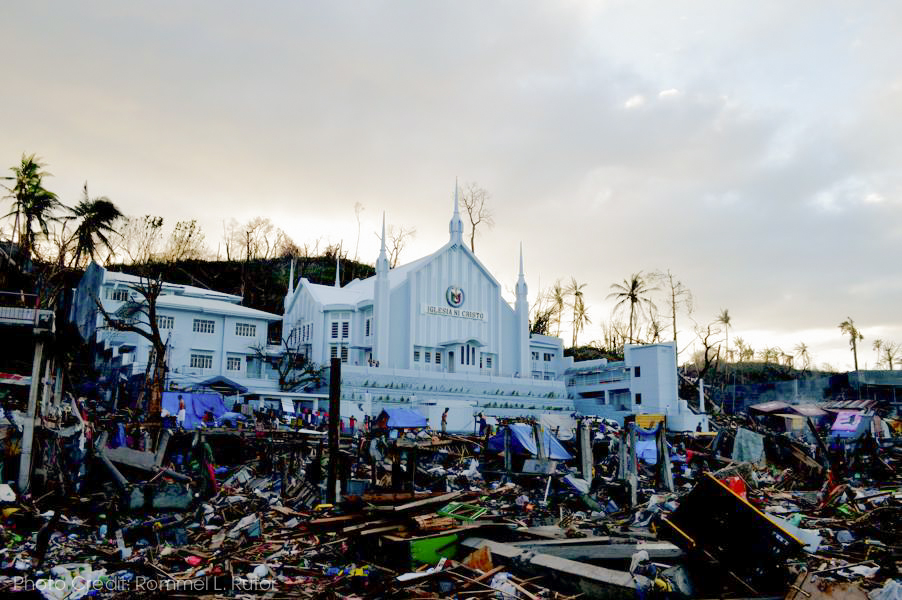 If you have pictures of the Aid for Humanity relief efforts going on in your community, please email it to us: news1@incmedia.org