Guam Senator Visits Inc Executive Minister, Thanks Church for Positive Contributions in Guam
(Eagle News) – The senate chairman in Guam of the committee on health, tourism, military affairs and senior citizens made a courtesy call to the Iglesia Ni Cristo (Church Of Christ) Executive Minister Brother Eduardo V. Manalo on Tuesday, June 26 at the INC's Central Office in Quezon City.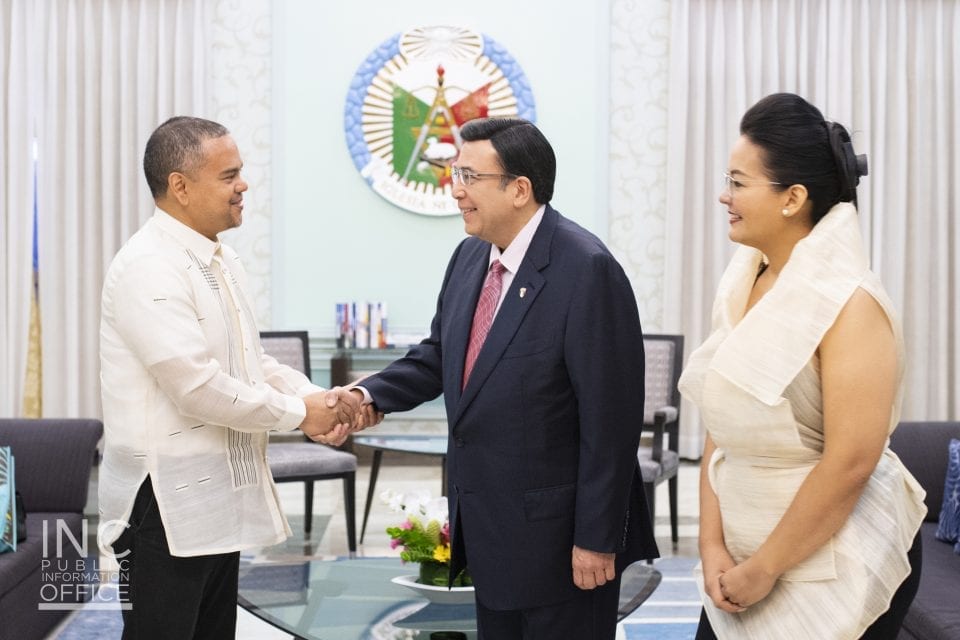 During his courtesy call, Senator Dennis Rodriguez Jr. thanked the INC Executive Minister for the positive contributions of not only the Church, but also of the Church members in Guam.
The senator, whose parents hailed from the Philippines, expressed admiration for the Church's efforts to help people through its socio-civic, outreach programs, and more importantly through its "very spiritual" evangelical missions and worship services.
Rodriguez said that when he learned that there was a "Balikbayan Day" on Tuesday at the INC Central Office — which was an opportunity for INC members and non-members to see and talk to Brother Eduardo — he and his wife wasted no time to see the INC leader.
"Yes, this was my first time. And it was very good. I am deeply honored to be able to visit him," the senator from Guam said.
"My wife and I really were very honored to meet him. And to talk to him," he said.
Rodriguez said that he and his wife have many friends in Guam who are members of the INC.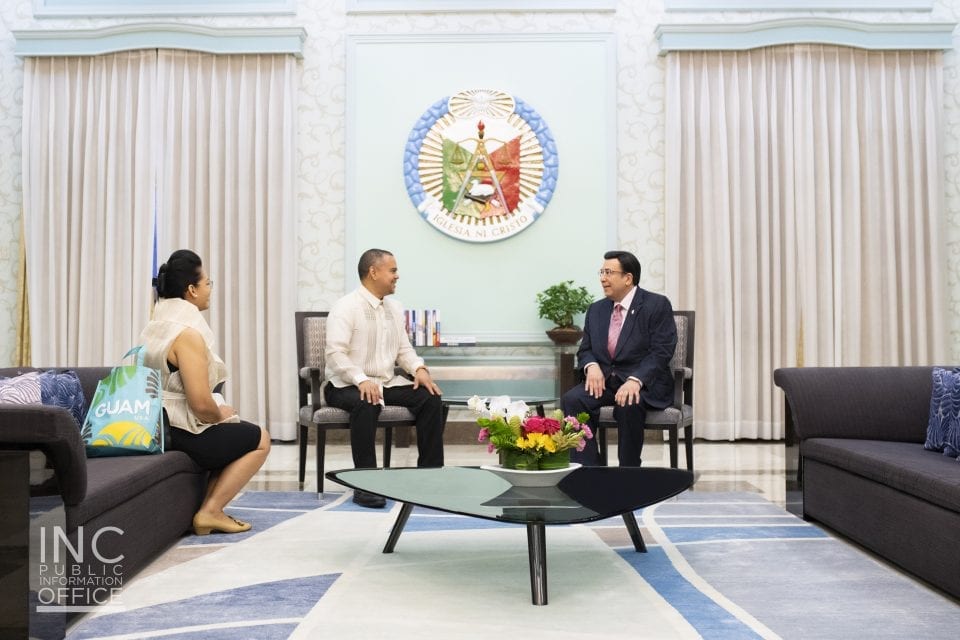 "That's why I wanted to personally thank him because the INC community in Guam has been very positive to our community. So I wanted to just be able to thank him (Brother Eduardo) personally," the Guam senator said.
Rodriguez said his friends who are INC members had also invited him before to several evangelical missions and even worship services of the Church, and these events had also made a "very positive" impression on him.
"I see them (INC members) as very positive on the spiritual side, most especially because I go when they invite me to the Church, when they have evangelical missions and I see how they evangelize and they bring in (people from) all walks of life from Guam," he said.
The Guam senator also expressed admiration for the May 6 Worldwide Walk To Fight Poverty of the INC.
Guam was one of the more than 300 sites across 18 time zones which joined the global charity march that had set new Guinness records.
"As a matter of fact, my wife and I joined them (INC brethren) in the walk. So we were part of history," Rodriguez said.
He said the INC can consider Guam "absolutely" as a friend of the Church.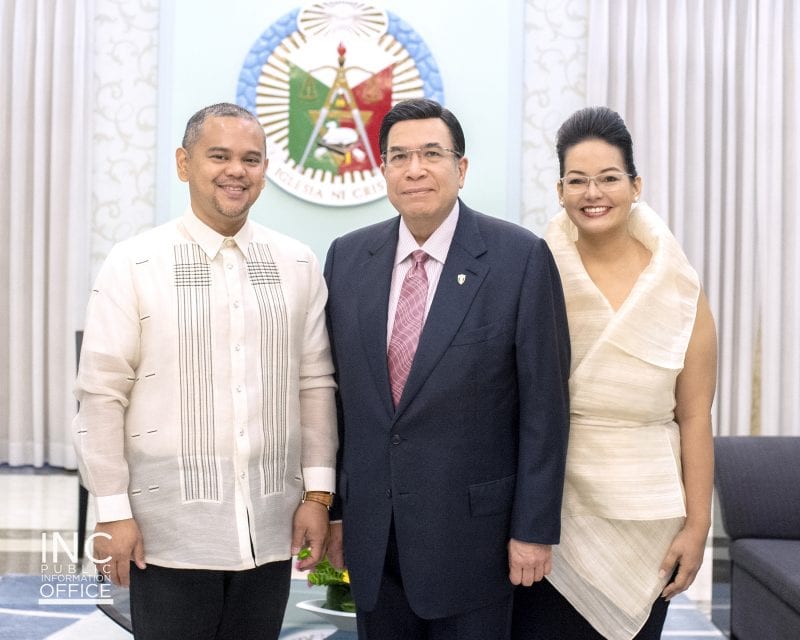 In 2016, Guam's 33rd Legislature and the people of Guam passed a resolution (Legislative resolution no. 419-33) that recognized and congratulated the INC on its 102nd anniversary on July 27, 2016. This was presented by then Senator Rory J. Respicio to the INC Executive Minister in his courtesy call on September 19, 2016.
On Nov. 21, 2017, the second highest official of Guam, Lieutenant Governor Ray Tenorio, also presented to Brother Eduardo a proclamation from Guam that recognized the INC's contributions to the island and the rest of the world.
Tenorio then presented to the INC leader a framed copy of Proclamation No. 2017- 60 signed by Guam Governor Eddie Baza Calvo which also proclaimed July 27, 2017 as "Iglesia Ni Cristo (Church of Christ) Day celebrating 103 years of faith and worship in our Almighty God."
There are currently thousands of INC members in Guam who are part of the Ecclesiastical District of Marianas Islands. The INC in Guam has at least four local congregations: Harmon, Apra Heights, Yigo, and Mangilao.
(with an INC-PIO release)

(courtesy Iglesia Ni Cristo Public Information Office)

(Eagle News Service)
Original Source:

"http://www.eaglenews.ph/guam-senator-visits-inc-executive-minister-thanks-church-for-positive-contributions-in-guam/"