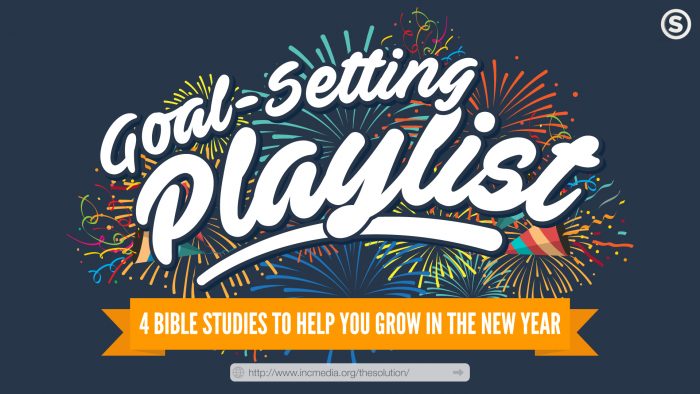 Goal-Setting Playlist
4 Bible Studies to Help You Grow in the New Year
With 2017 in our rearview mirrors, many are looking forward for the fresh new start that a new year brings. It's a busy time of year- adjusting to changes in the season and connecting with family and the people that matter most to us. We are also busy celebrating- primarily rejoicing in thanksgiving to God for all His blessings. As dedicated servants of God- we certainly have much to be thankful for. And as true servants, we are also never too busy to continue our pursuit of the study of His holy words.
These last few weeks of the old year or first few weeks of the new year are also a time of reflection. An opportunity for personal evaluation. Did I set the right goals for myself? Did I set enough goals? Where did I succeed? What can I improve on? Where did I fail, and how can I learn from that experience? What does God expect when it comes to personal improvement? What does God expect from me? How can I get closer to Him?
It's best to ask the Bible for The Solution. And that's exactly the format of each online Bible Study episode of The Solution. The Minister asks the Bible, and gets the answer straight from the Bible.
To help, we've gone through our content and selected these 4 episodes that are meant to help us discover what the Bible teaches about common areas of self-improvement. In our busy schedules, we hope you'll take the time to enjoy these episodes that are perfect for helping you with your goal-setting for the new year.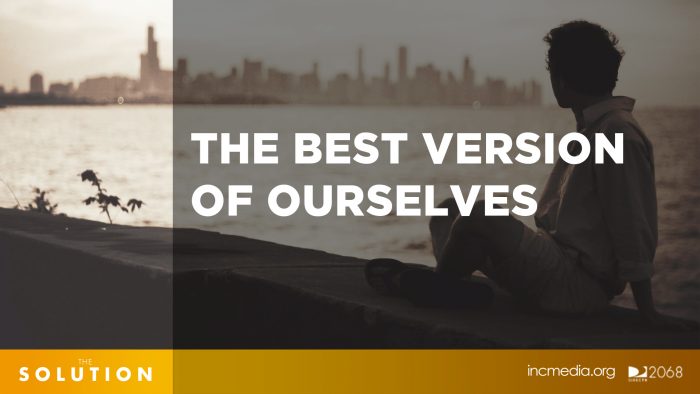 https://incmedia.org/the-best-version-of-ourselves/
Do you want to be the best version of yourself? Many people do, and are working very hard on it. But what is one quality that people sometimes overlook?
What am I going to do with my future? Are my plans for the future right for me? What do we need to remember when we make plans?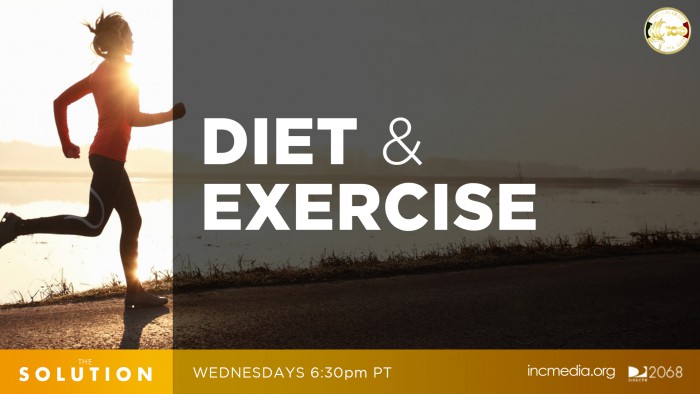 https://incmedia.org/diet-and-exercise/
Find out about the importance of diet and exercise in our lives, according to the Bible.
(This is one of our most popular episodes! )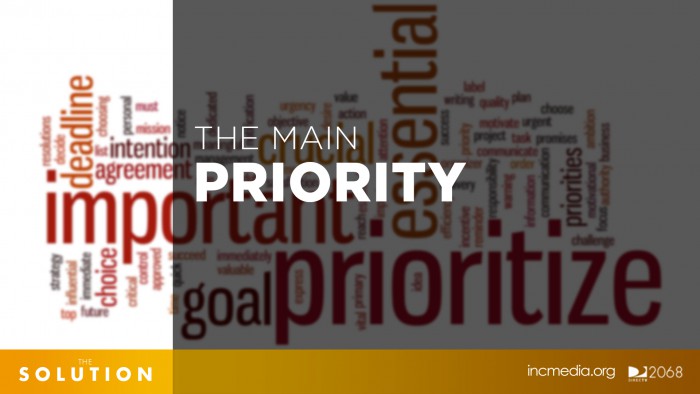 https://incmedia.org/the-main-priority/
What should be our main priority in life? What does God want us to do with the time He gives us?
We've selected these 4 episodes as these are the most common topics for new year goal-setting. Perhaps you have a more specific goal in mind. We invite you to check out all our episodes, especially the latest ones. incmedia.org/thesolution
We are super excited to take on 2018 with each of you our amazing viewers. Whatever your new year's resolutions may be, we hope you remember to keep The Solution a part of your plans. No matter how busy life gets, let's all keep busy with the works that matter the most.
Thank you for your support in 2017!
Catch us on Instagram by following @incmedianews and #thesolution
The Solution Production Team