Already in over 100 countries all over the world, the Iglesia Ni Cristo continues to grow at a phenomenal rate. Follow the Executive Minister, Brother Eduardo V. Manalo, as he conducts pastoral visits, leading the brethren in various spiritual endeavors across the globe.
Executive News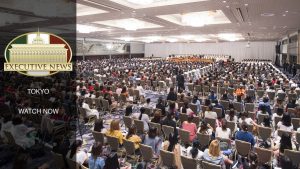 Executive News presents
"A New Life"
The story of two Japanese men whose lives took a turn for the better when they were introduced to the Church Of Christ.
Based on the pastoral visit of the Executive Minister in Tokyo, Japan.