Already in over 100 countries all over the world, the Iglesia Ni Cristo continues to grow at a phenomenal rate. Follow the Executive Minister, Brother Eduardo V. Manalo, as he conducts pastoral visits, leading the brethren in various spiritual endeavors across the globe.
Executive News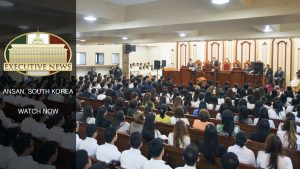 When working in a foreign land, away from one's family, what's the most difficult thing? Is it the work? Is it the loneliness?
Whatever the case may be, members of the Church Of Christ in South Korea have learned to hold on to what gives them strength especially amidst the most trying situations.