What made your last worship service the last time? Was it the preacher? Was it the teachings? Or were you just following the family tradition to attend that service, in that religion, in that manner? Now that you've cut off that connection with the "god" you once knew, do you feel that there could be something missing in your life? So your search begins. Church after church, denomination after denomination you're on a journey to find that something. And in the midst of all those Christian professing religions you find yourself in the one state that can halt your search dead in its tracks: confused.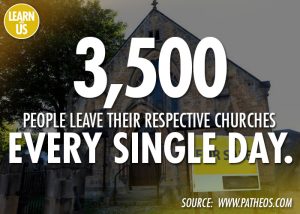 "Confusing Christianity" is absolutely frustrating.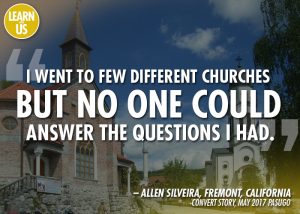 "Growing up I went to few different churches but no one could answer the questions I had. In fact, it seemed most of the preachers would rather talk about what they did in their personal life and somehow try to relate it to the Bible rather than teach the words of God. That led me to stop going to Church for many years." – Allen Silveira, Fremont, California. Convert Story, May 2017 God's Message Magazine
The Bible is the only source for God's words. Many self-professing Christians believe this is true. So shouldn't there only be ONE true faith?
"Confusing Christianity" is wearisome, and can leave you with perplexing questions.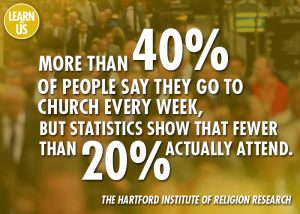 "Confusing Christianity" is everywhere.
More and more people are losing their trust in religion and any form of faith, all together. But Christianity doesn't need to be confusing, and your search for the right religion doesn't have to be difficult. Religion is the way back to God – the true Church is a core piece in that journey. Did Jesus Christ give His life to confuse people? We know He didn't. The Church is the body of the Lord Jesus Christ; they are one, so it's a fact that we can't hope to be close to Jesus without being in the Church.
So that's our mission: to find the one Church that the Lord Jesus Christ established, and sacrificed His life for. The Bible encourages us to find the right path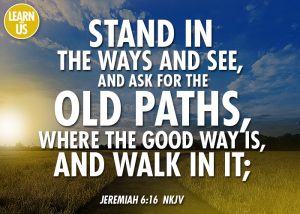 Thus says the Lord: "Stand in the ways and see, And ask for the old paths, where the good way is, And walk in it; Then you will find rest for your souls. But they said, 'We will not walk in it.' 
[Jeremiah 6:16 New King James Version]
True Christianity gives clarity of mind.
True Christianity does not have grey area – the path to salvation is clear, and questions about faith have answers.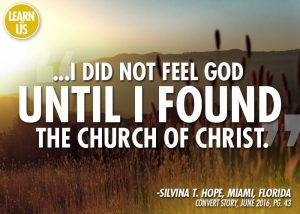 "I had been in search of the truth for a long time; I had been to ten different denominations, yet I did not feel God until I found the Church Of Christ." – Silvina T. Hope, Miami, Florida. Member for 26 years] – Convert Story, June 2016, pg. 43
True Christianity is energizing.
True Christianity is recognizable.
True Christianity should never be confusing. Instead, it should be the clearest way to follow; it should answer your questions, especially when you have doubts; and most of all it should bring you closer to the one true God whose purpose in creating you and me, is to worship Him.
Come find the clarity that others have found inside the Iglesia Ni Cristo – Church Of Christ.
Visit a Local Congregation nearest you: http://iglesianicristo.net/directory/