Here is a list of 7 reasons why you must have an INCKids subscription on Youtube. This subscription is essential to establishing a healthy media appetite and to enriching the spiritual growth of our children.
The INCKids tour swept across the United States in 2016 with 12 stops  bringing the content right to the families. You can still subscribe to the YouTube channel at anytime.
1. Short and Sweet Videos
The length of the content is just right for little ones' limited attention spans. Warning: This explanation won't be short and sweet. Stick with me though, there's good reason. The length of the content on INCKids always leaves my little viewers wanting for more. As a Mom, this also gives me enough time to actually engage in follow-up with them.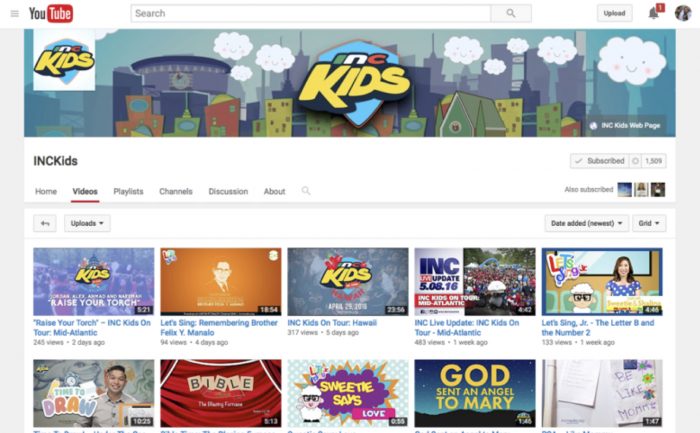 There are so many ways to fit purposeful viewing into family life- and an ideal productive Mom's day is scheduled into 30-minute time blocks.
Since the shows and segments are anywhere from 8 – 24 minutes (completely commercial and AD free –Hey that's another BONUS!) this also allows me to multi-task when they're watching. This is a parenting WIN-WIN!
I join them when the segment or show is done to follow through with discussion. It's important to be available to answer questions, and to be available so that they will ask questions.
If my children end up going overboard on INCKids- at least it was INCKids! The guilt is somewhat sparkly when you realize they watched 3 hours worth of faith-based content.
Since we're doing our best to practice discipline when it comes to media consumption, I love using our INCKIDs YouTube subscription to teach how to monitor what we're watching, how much we're watching and why we're watching.
2. Sweetie
Sweetie is from the Sweetie and Shalina "Let's Sing Jr" show. If you haven't introduced her to your little kids, what are you waiting for!? She is ADORABLE.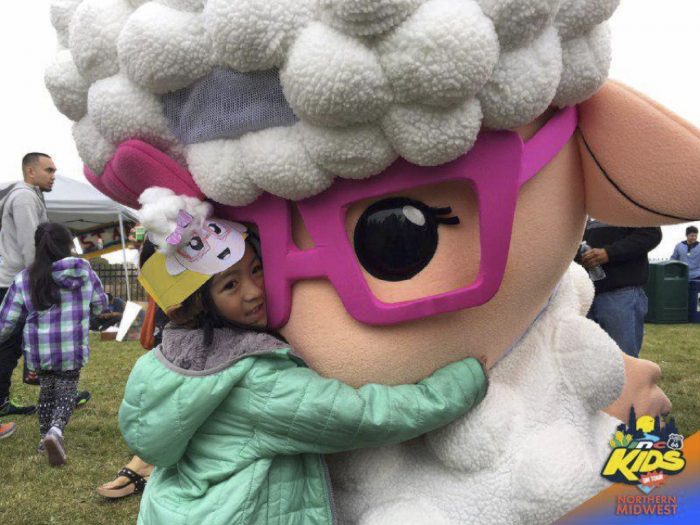 Check out those wise trendy frames and cuddly wooly physique. (I'm sure she can't possibly be made of anything itchy) "Let's Sing Jr" is a show for pre-school children. The show reviews faith, letters, numbers, colors and shapes. Sweetie is always on with Shalina. Beautiful Fun Patient Shalina.
3. Bible Time
Teaching our children about God and His words found in the Bible, starts in the home. INCKids online content is a one-stop resource. It's invaluable when it comes to building our children's relationship with God and His holy words.


We love how You Tube also keeps track of what was watched already!
There is an ENTIRE and growing selection of bible story videos from the Old and New Testament. These help reinforce the bible lessons that children study during their weekly Children's Worship Services.
4. Music Tutorials
Multiple studies show that learners that study and play music have significantly better testing scores and lives that are culturally enriched.
Parents that know this, also worry about helping their children find the musical instrument that will be the "right fit" for them.
INCKids has FREE music tutorials for the piano, guitar, ukulele and violin! These instruments are usually the easiest to access. This is a wonderful way to initiate music instruction, before committing to full lessons or purchasing a big piece of music equipment.
Does your child know how to play an instrument? They could be featured on a music tutorial video and share their skills and talent with other kids around the whole world. That is really empowering for youth and exemplifies for them the universal language of music.
5. "Let's Sing" show!
It's no secret that my children's favorite show is "Let's Sing". When my son turned 5, we themed his entire birthday party around the show and that was so much FUN to plan and make happen.

Kids at the birthday party getting ready to make DIY musical instruments.
The songs on the show are super catchy and easy to learn. We often start singing them in the car and go through multiple songs. INCKids has compiled all the "Let's Sing" Episodes from seasons 1 and 2 and the YouYube player makes it super simple to find just the right one for timely viewing.
Last week we had a sharing problem in our home. It seemed that one set of building blocks was not enough for the both of them. I let them
handle it for about 10 minutes, and the bickering was sadly, still there. I contemplated going in the room, demanding they share or completely put the blocks away. I was getting my finger ready for the stern point and prepping my eyelids and lips for the tight squeeze only describable as the "Mom look."
The "Mom look" did not even surface that hour. In my contemplation, I heaved a heavy sigh and closed my eyes in prayer to request that God help me to be effective in diffusing the moment for my little ones. They went from haughty puffed-up I-will-win-this-battle-no-matter-what-I-have-to-say-or-do  to wrinkled-up-oh-yeah-that's-what-I'm-supposed-to-do-sorry-Mom-puppy-lips-in-full-effect.
All I had to do was start singing the "Sharing" song from "Let's Sing" and my children were crestfallen.
I put my laundry basket down, walked in the room and start singing in my best show stopping voice: "You need to always, be shaaaaaaring"  and I included a dramatic pause for full effect, "We need to Aaaaaalwaaaaays be caaaaaring!" Oh yes, I knew all the hand moves, too. And yes, my kids we're trying to stifle their laughter. And yes, next time I will bring a 'mic' so that I can drop it at the end.
No angry face, no raised voice, no vein-popping, no empty-threats.
Thank YOU LET'S SING!!!
This song is a gift to Mamas everywhere. Download the song here. Watch the episode here.
6. Birthday Greetings
Every month INCKids acknowledges birthday celebrants! It takes 2 minutes to fill out the form online. It takes 10 minutes if you're like me and you get all nostalgic trying to fill out the greeting section and you want to say just the right words to your almost 4 year old.
You can submit a photo and a greeting and then your children will be featured along with other INCKids during their birth month birthday post. Kids LOVE to see themselves! This is a wonderful perk to being an INCKid Parent!
Greet your children for their birthday here.
7. Easy to Subscribe via You Tube
All you need is a Google Mail or G-Mail account. If you have not gotten one, get one now. Google bought out YouTube and is building their online empire. You may be able to live off of another e-mail server, but nothing is going to replace your child's use of YouTube.
Once you are G-mail ready, YouTube becomes a wonderful tool! We use YouTube to find video tutorials on how to fix/use appliances, upgrade with home DIYs, cook recipes, improve beauty tips, find a variety health workouts and upgrade our INCredible FAITH!
For parents of young and older kids, it is crucial that WE the parents be their teachers of all things YouTube. For parents of tweens and teens, it is a top-priority to establish and put in place boundaries for YouTube usage, and while this initially might involve some resistance, we must fight to protect our children and encourage them to establish healthy online habits.
Protecting our children starts with modeling healthy online habits first.
So parents, let's show them how we decide what You Tube channels to follow, and what not to follow.
Show them how you have a healthy balance of online content, including and prioritizing faith, instruction, and not just entertainment.
After subscribing:
When the email from YouTube enters your e-mail in-box do the happy dance and shout out a "Woop woop!" Scream for joy like you just won a gift card to your favorite happy place.
When your kids come running, "What is it? What is it?" Just casually explain, "Oh, you know, there's a new INCKids video up on YouTube."
Then put your 30-minute blocked schedule completely down, and go find that worn-in spot on the couch, send your son to grab the iPad and nestle together and watch.
Stop your busy-crazy life to watch INCKids on YouTube (for no more than about 20 minutes) , and watch our children grow in their true faith.
Like and Share the video too when you're done watching. Because you know, "We need to allwaaaaaaays be shaaaaaaarrring."
These are truly INCredible times to be growing up as members of the INC – Iglesia Ni Cristo! Join us and watch your family life grow richer than you ever dreamed it could be!